The RRD paddle collection is completely renewed. All paddles in the range have been designed to ensure maximum efficiency and performance. This year we decided to reduce the blades surface, because even with a smaller size blade, you can maximize the efficiency of your stroke with minimal shoulder stress. The entire collection has been developed to move a large quantity of water while maintaining a light and fast stroke and giving the board a steady flow. The new paddle collection is divided in six different categories depending on the use, gender, weight of the rider and type of riding.
DYNAMIC PRO
PRO RACE – PRO WAVE PADDLES
The DYNAMIC PRO RACE series is developed only for racers. It is available in two different sizes M (85 SQI) and L (92 SQI). These paddles are developed to have the maximum amount of stability during the power application. Constructed with a CNC shaped high density PVC core blade and laminated in full carbon, the weight is around 480 gr. The Dynamic Pro Race Paddle is ideal for long distance racing and down winders. The Three-deep concave in the middle of the blade adds stability to the stroke while eliminating blade flutter. The ABS rail insert along the entire edge gives to the blade durability and prevents damage on the boards rails.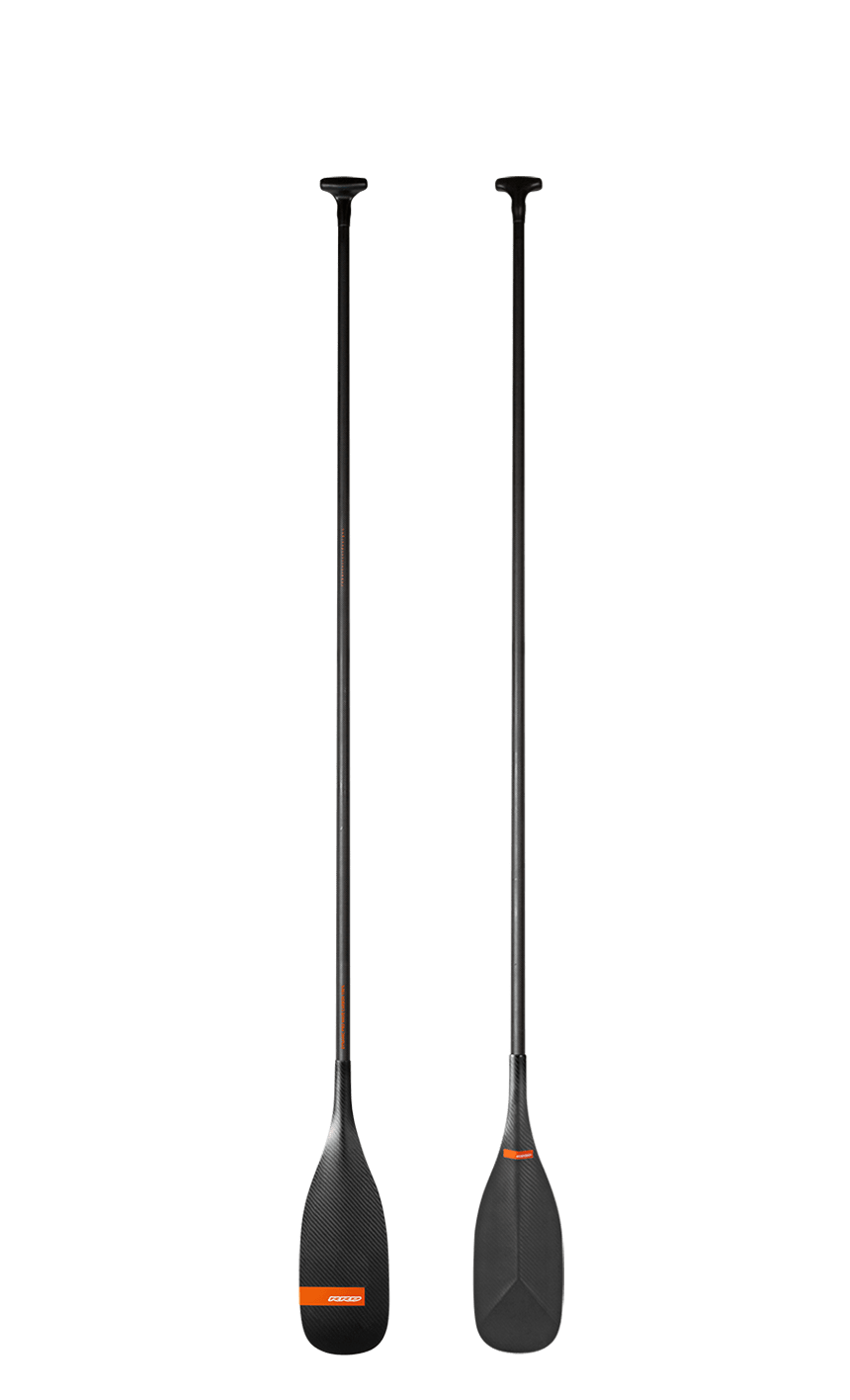 DYNAMIC PRO RACE REFLEX "M" 100% FIXED
DYNAMIC PRO RACE REFLEX "L" 100% FIXED
| MODEL | SHAFT | SHAFT DIAMETER (MM) | BLADE | BLADE SURFACE (sqi) | CLAMP | HANDLE | WEIGHT ±5% | ART. CODE |
| --- | --- | --- | --- | --- | --- | --- | --- | --- |
| DYNAMIC PRO RACE CARBON 100 "M" | OVAL SHAFT Carbon 100% | 29 | Carbon 100% | 87 | Fixed | Carbon 100% | 460 gr | 23DPRL |
| DYNAMIC PRO RACE CARBON 100 "L" | OVAL SHAFT Carbon 80% | 29 | Carbon 100% | 92 | Fixed | Carbon 100% | 460 gr | 23DPRM |
DYNAMIC PRO WAVE 100% FIXED
| MODEL | SHAFT | SHAFT DIAMETER (MM) | BLADE | BLADE SURFACE (sqi) | CLAMP | WEIGHT ±5% | HANDLE |
| --- | --- | --- | --- | --- | --- | --- | --- |
| DYNAMIC PRO WAVE CARBON 100 | OVAL SHAFT Carbon 80% | 29 | Carbon 100% | 80 | Fixed | 470 gr | 23DPW |