RRD welcomes Vera Klabbers to the International kiteboarding team
Welcome to the RRD international kite team Vera Klabbers!
– Where did you grow up?
I grew up in a small town in the South-east side of the Netherlands. Surrounded by a forest without water this was not the ideal place to learn kitesurfing. But since I was a little baby i traveled to the Dutch seaside with my family every weekend. Growing up in a sportive family surrounded by the fresh north sea air during the weekends got me into kitesurfing in the end.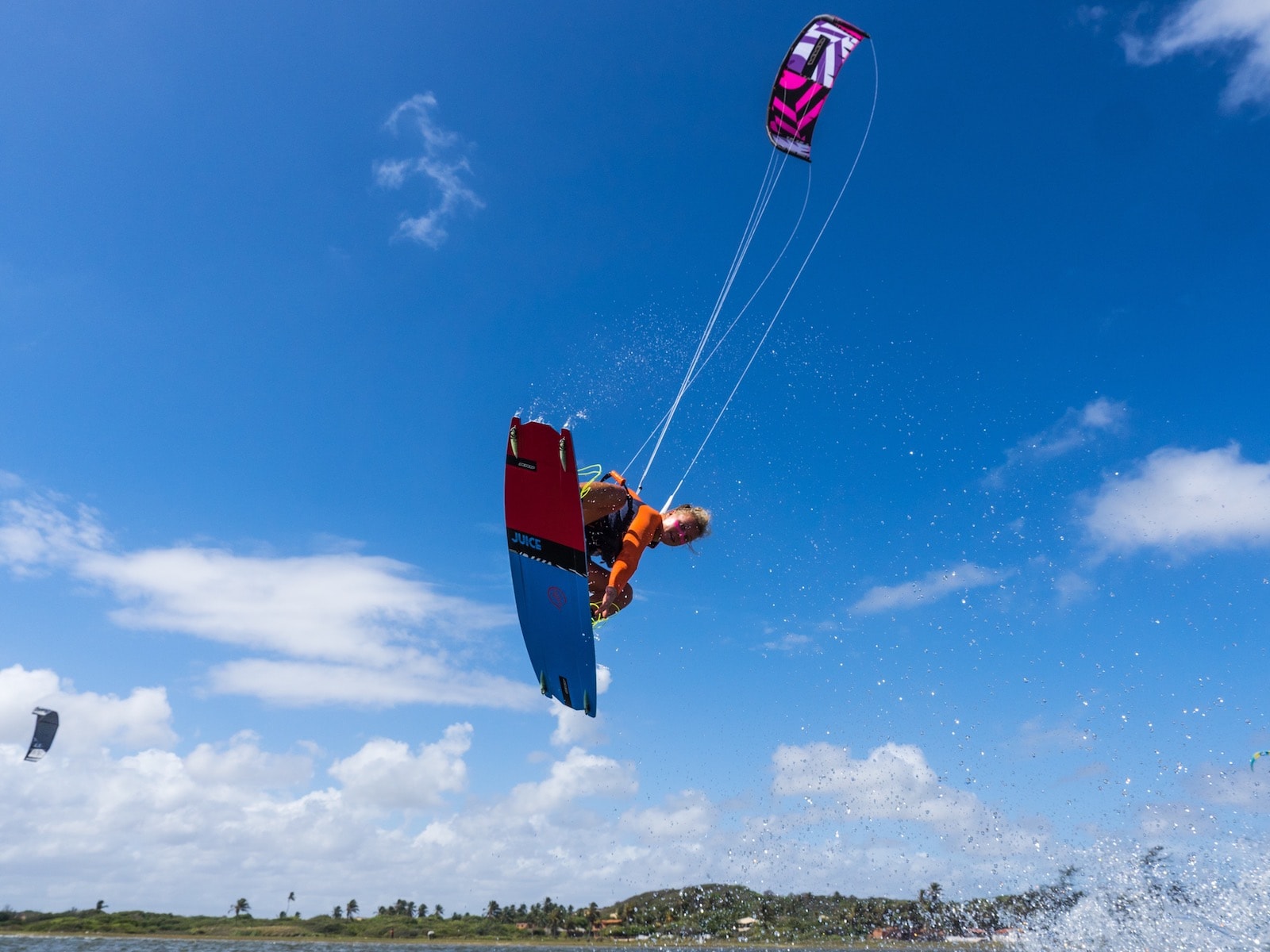 – Tell us more about your background in kitesurfing. 
I learned kitesurfing from my dad, which for me still means a lot. Learning kitesurfing is always an unique experience even more so when you get the opportunity to learn it from someone who is that close to you. When I was 13 years old the kitesurfing virus really hit me and until now it is still pretty much there 😉 !
I have had a competitive mind since I am a little girl. I still remember the day my brothers came back from their first local kitesurfing competition, they told me about a girl that was already competing. From that moment of on there was something inside me that told me, let's start training and get ready for your own first competition!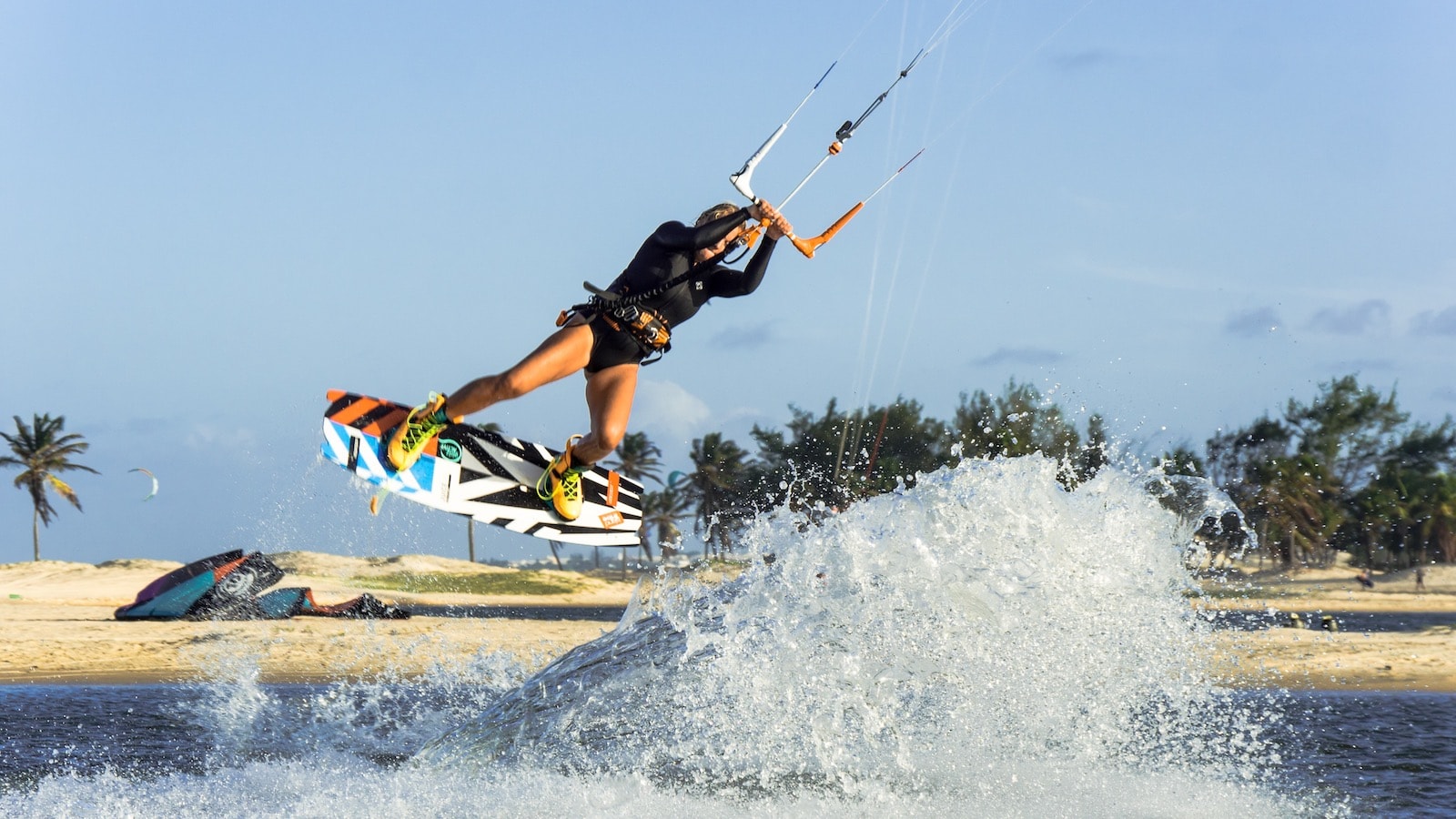 – We see that you are megalooping 'like the guys', what is your goal with that, join the 'Red Bull King of the Air' in the future or should there be a separate 'Queen of the Air' organised?
I would love to be a roll-model in this discipline of women kitesurfing. I think women kitesurfing overall has been evolving quite a lot the past years and it would be great to have a format like this for girls as well. In freestyle we have 2 separate tours so why not in Megalooping/Big-Air. However, at the moment there is not such a format for girls so I just try to push this side of myself as much as possible and show everybody that girls are also capable of pulling some nice loops. I hope that in the future there will be a format for girls. The King of the Air is an event that grew a lot over the years, more and more guys that started to specialize themself on Big-Air. It would be a great motivation for all the girls out there if there is going to be a format for us, then you have something to work for and you can set out a goal.
Let's see where the future takes us, I am for sure more than happy to be part of this movement!
– Tell us about your coaching clinics.
Every year I join several trips with Girlzactive, which is a kitesurf travel organization specialized for women. On these trips I coach about 20 woman each trip from learning their first turns to girls that want to learn their first little handle pass. I love to share my passion with others and to just give them that extra push to learn something new. Kitesurfing is not just a guy's sport and I love to see that more and more women are getting into it!
– What are your best results?
This year I had my debute in the World Kiteboarding League for which I qualified in France at the beginning of 2017. Qualifying for the tour and ending third overall in the Qualifier League were two important achievements for me and I am working hard to get better and improve my results for the coming years. Becoming 2x Junior World champion was a big motivation for me to continue working hard and grow towards the adult tour which I am competing in now.
– What s your favorite gear?
Obsession MK10 9m preferably in pink 😉 combined with the wakestyle/freestyle board the Juice.
– What is your favorite spot?
The past year I have been traveling a lot and discovered new places but for me home is still one of the best places, not because the conditions are the most amazing but there is nothing that can beat a family session.
– What other hobbies do you have?
Since I was a little girl I have been doing many sports. At the moment I really like to go mountain biking in the Dutch winters and during my traveling I try to do a yoga session a day. Others than sport I like to go out and enjoy some time with my friends, a dance a day keeps the doctor away!
– Are you 100% focused on kitesurfing or do you do work or study next to it?
Kitesurfing for me is a big part of my life and i have multiple goals i still want to reach. Since kiting 24/7 isn't possible i spend my free time studying marketing economics on a special university for Athletes. This way i try to pick out the best of both worlds.
– What are your goals for 2017?
Since 2017 is almost at the end I have reached one of my goals already, with becoming 3th in the Qualifier Tour this year I secured my spot in the Elite League of the World-Cup. Another goal I have is shooting a megaloop video to who knows maybe start competing in the King or Queen of the Air.
– How do you see kitesurfing evolve in 10 years?
Kitesurfing is a young sport with a lot of potential. I think it has the opportunity to grow into a spectator sport for extreme channels. Because kitesurfing is such a diverse sport there is always something to find you like, wether it is cruising along the coast during some amazing downwinders, chasing the waves, throwing down some salto's or flying through the sky. There is no reason to ever get bored! I hope that in the next 10 years there will be a solid tour with different stops, something like the Xgames in snowboarding and who knows maybe the foil-racing part might finally get into the Olympics!