A new collection of surfboard and kitesurfboard fins is now available in four different sizes: S, M, ML, or L, both for thrusters and quad set ups. Designed with a thicker profile and built with a stiffer layup and technology than the RR pro model fins, these fins deliver a great amount of drive through a wide base design combined with the new construction. More appropriate for powerful riding and plenty of speed, when precision and predictable behavior is essential.
Any thruster set up can be modified into a quad setup simply by buying a rear quad set, using the thruster side fins as the front fins.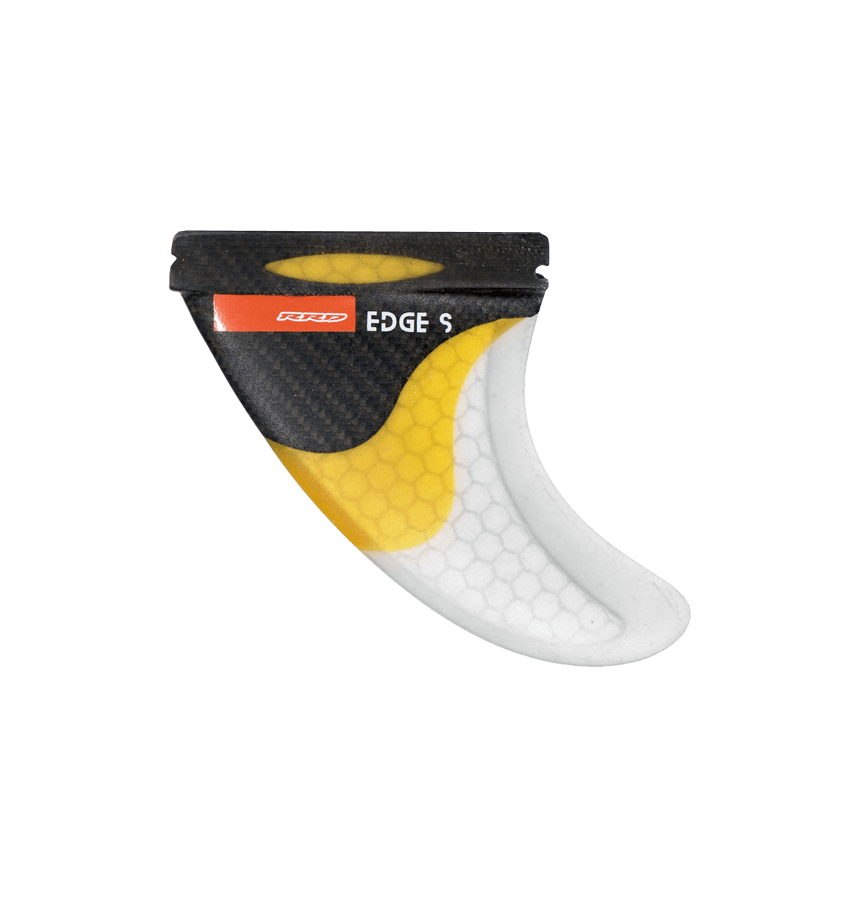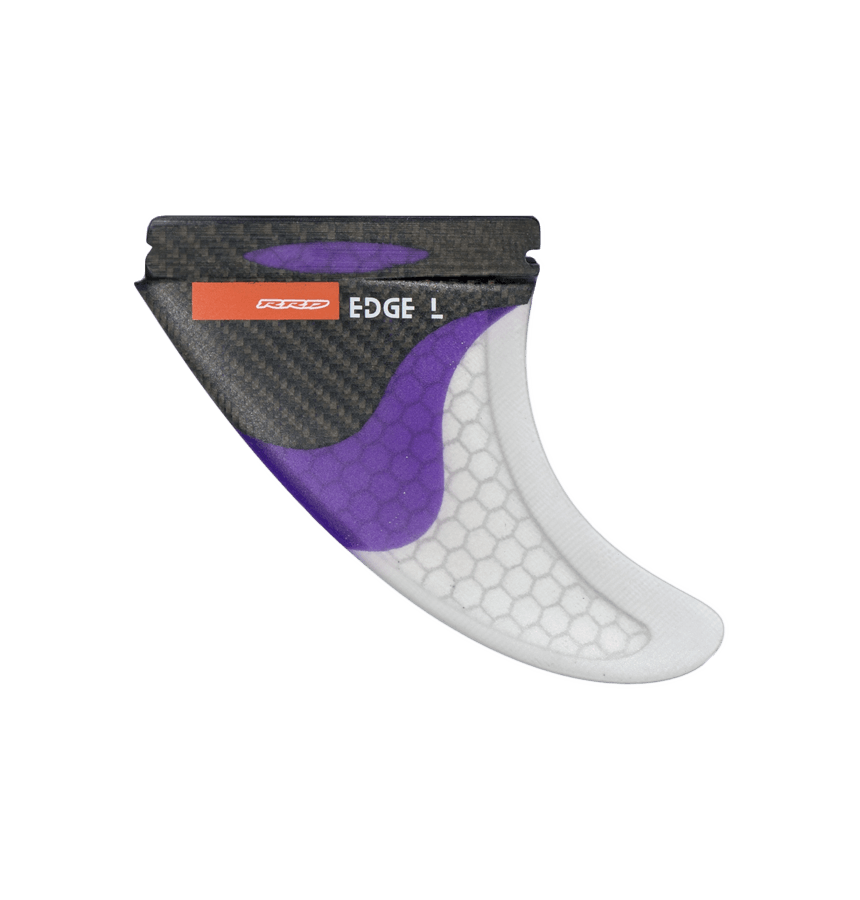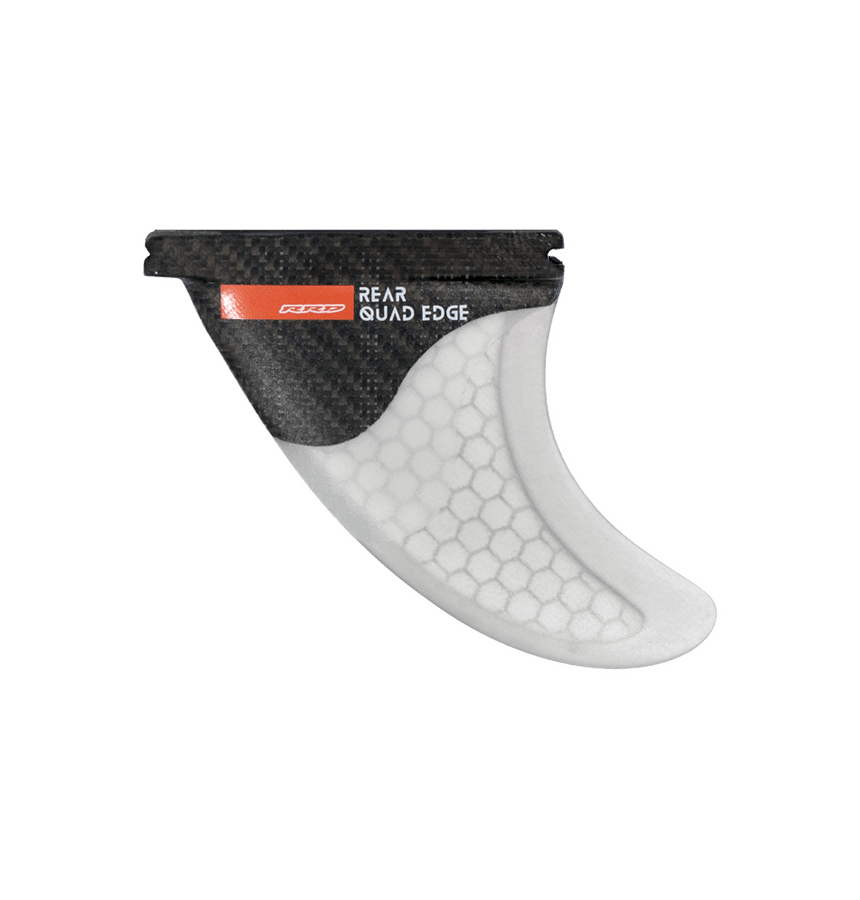 ABEL LAGO: HOW TO FIND THE RIGHT FINS
The fins of your surf board are like the wheels for a F1 race car, depending on the conditions you will use different type of thickness, size or flex.

The fins that you will use for your board depend on your weight, style, and especially the conditions you are used to riding in.

The RRD edge fins are the perfect compromise between a good flex and rigidity.

RRD fins have the right balance between a very flexible fin, for cold water and a stiff fin for warm water. I am used to changing fins depending on the wave size; using big fins for big waves and small fins for small waves while trying to keep same style and flex to be sure I have control at high speeds down the line of a big wave or quick turns when the waves are small.

Which size to choose?

The size of your fin will depend on your weight, skills and the size of the wave.

I will only ride L fins in big waves to have more control and slow the board down.

When you ride big waves, the board goes really fast because the waves are faster so what you really need is control and to be able to slow down. Big fins are harder to turn but on big waves your turns will always be wider so I would totally reccomend Large fins.In small waves it is always better to use small fins that will make the board more loose, playful, and easier to turn quickly.

Thruster or Quad?

Well, this will be a personal choice. I am used to riding everything. Lucky me: I have almost the entire RRD board collection in my car and will choose a thruster or quad depending on the conditions.

I am a goofy rider and used to riding backside. Depending on if it is onshore or sideshore, I will choose either a thruster or a quad.

For example:

If I have onshore conditions where the water will be choppy I normally ride Salerosa 5'8 with quad fin size M or the COTAN 5'2 with the same fins, because with the quad setup I have more control and speed in my switch position.

But if conditions are heavy or more sideshore I will go for my Maquina 5'7 and 3 fins, because then I will start to ride more frontside and what I need then is an easy board that turns quick.

When I ride frontside I prefer to use the 3 fin set-up with side – or on-shore conditions. I will only use Quad setup if the waves are small or for strapless freestyle because with 4 fins you accelerate faster and this is what you need.