After countless market surveys RRD decided to introduce a new inflatable Stand Up Paddle board in its collection. This new type of quality board will be sold at very affordable prices to allow all people to be able to practice this beautiful sport. It's an inflatable board that is suitable for multiple type of riders, from beginners to regular users, looking for a multi-purpose freeride board.
Easy to assemble and dismantle with a turn-around time of approx. 8 minutes.  It is suitable for touring and cruising on flat waters as well as enjoying small waves. The new RRD AIR EVO will be available in three different sizes.
Single FIN US Box
Special high pressure valve
HD PVC stripe in the middle
18 PSI Dropstitch
4 MM white and grooved Pad
Ultra-light single skin dropstitch fabric
900GR M2 pvc sublimated rail belt
Elastic rope to easily fix your belongings
10'2″ x 33″x 4¾" / 10'4″ x34″ x 4¾" / 10'4″ x 34″x 6″
Volume: from 190lts to 275 lts.
User weight: from 40kg to 120 kg.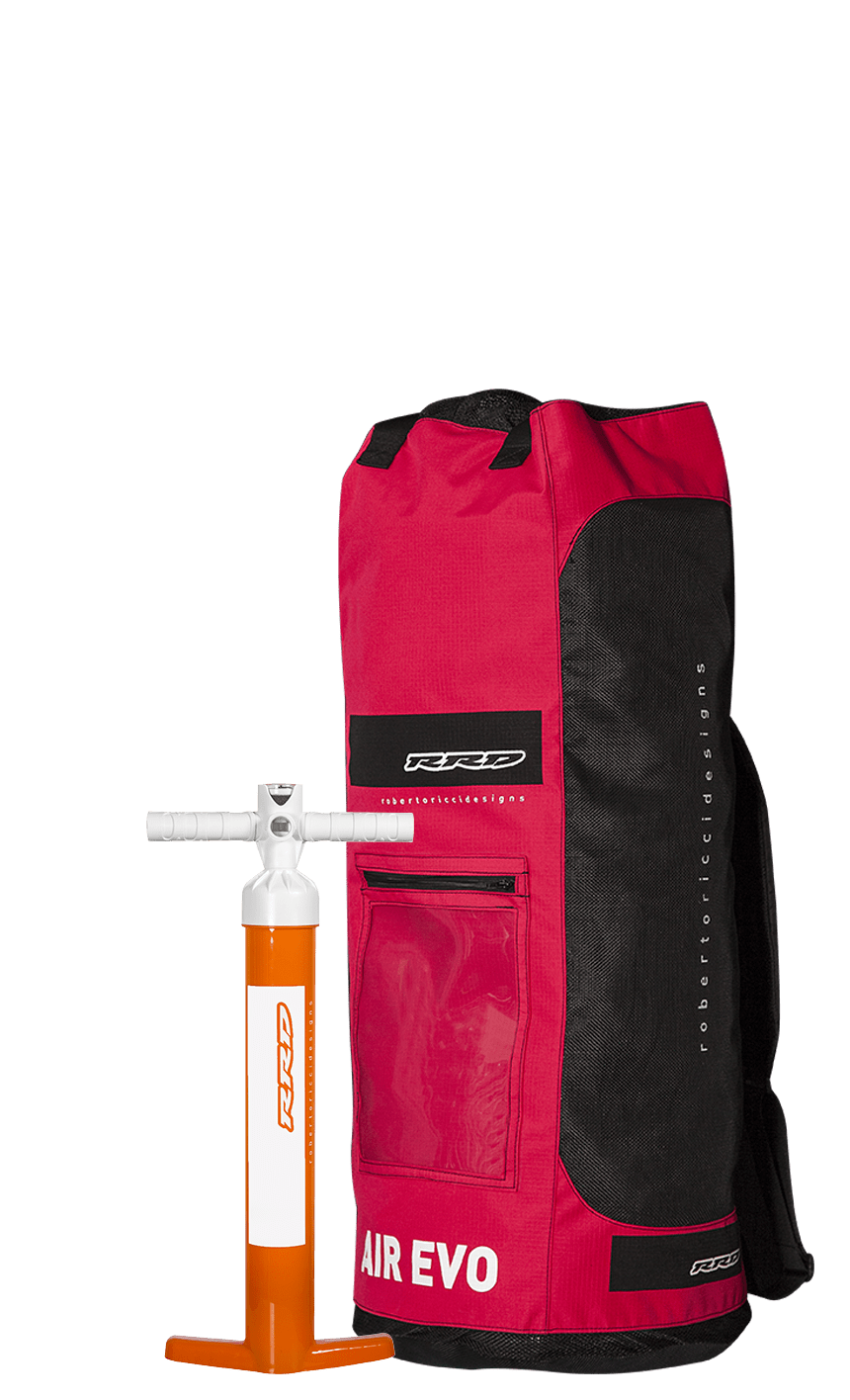 | AIR EVO | SIZE (INCH.) | FINS | VOLUME (LTS) | ARTICLE CODE |
| --- | --- | --- | --- | --- |
| 10'2″ | 10'2''x 33''x 4¾'' | 1XSINGLE FIN US | 190 | 22AE102 |
| 10'4″ x 4¾" | 10'4''x 34'' x 4¾'' | 1XSINGLE FIN US | 200 | 22AE104 |
| 10'4″ x 6″ | 10'4''x 34'' x 6'' | 1XSINGLE FIN US | 275 | 22AE1046 |