ALLROUND – CRUISER – TOURING
The new EVO CONVERTIBLE line of inflatable boards can become the perfect companion of your first windsurfing days. Available at a more affordable price, you'll have new possibilities to enjoy the wind and waterworld.
Light, stable, easy to carry and to be stored back in its carry bag and built only with the strongest and longer lasting dropstitch fabrics available today, the EVO CONVERTIBLE boards are the perfect choice for you and your family to start approaching Windsurfing and Sup with one board for all!
Equipped with center and rear removable fin
Mast foot insert for windsurfing use
Range of use AIR EVO CONVERTIBLE
Range of use AIR EVO TOURER CONVERTIBLE
AIREVO 8'4″ / 10'4″
AIR EVO TOURER 12'0″x32″ / 12'0″x34″
AIR EVO KID CONVERTIBLE 8'4" V1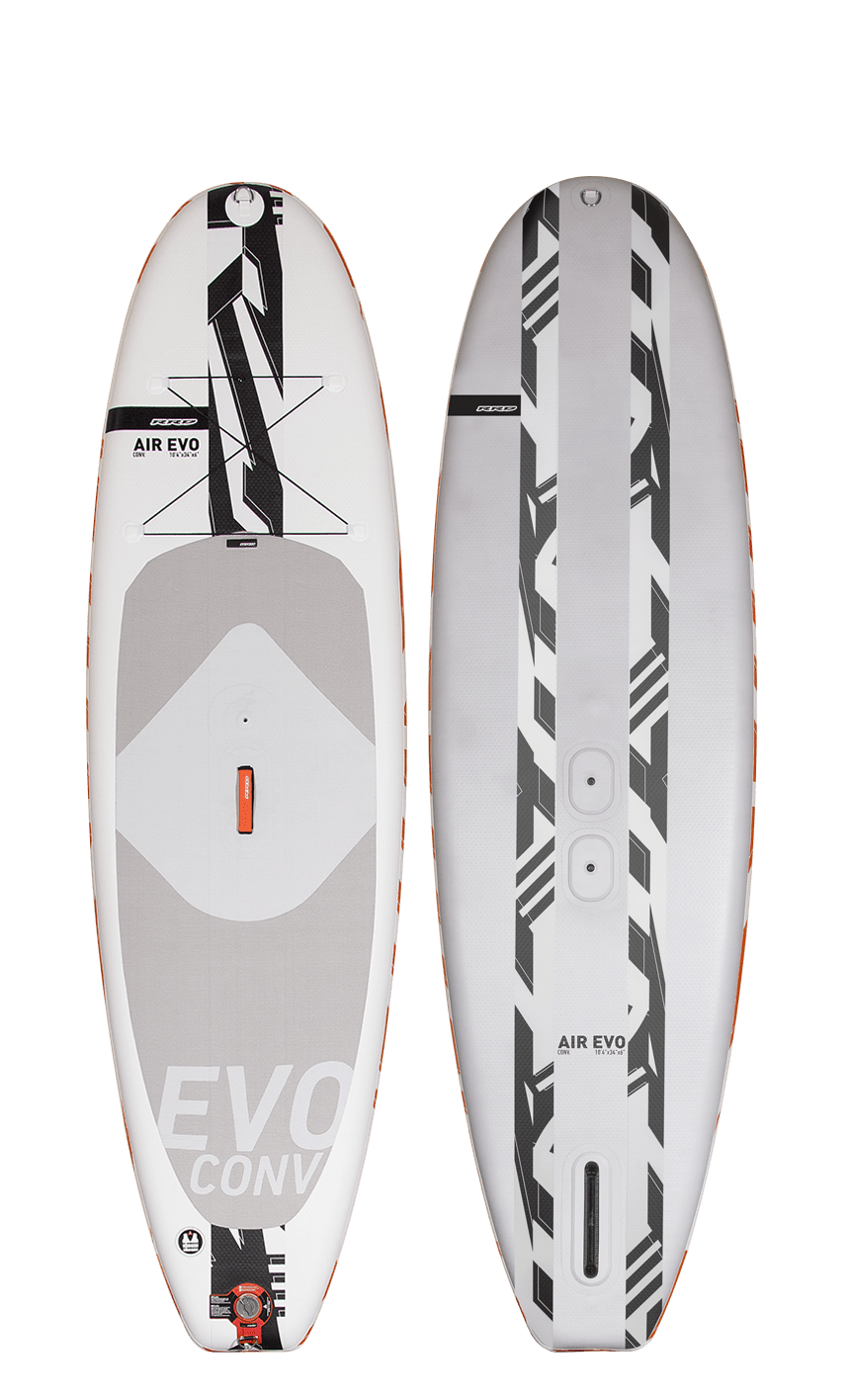 AIR EVO CONVERTIBLE 10'4" V1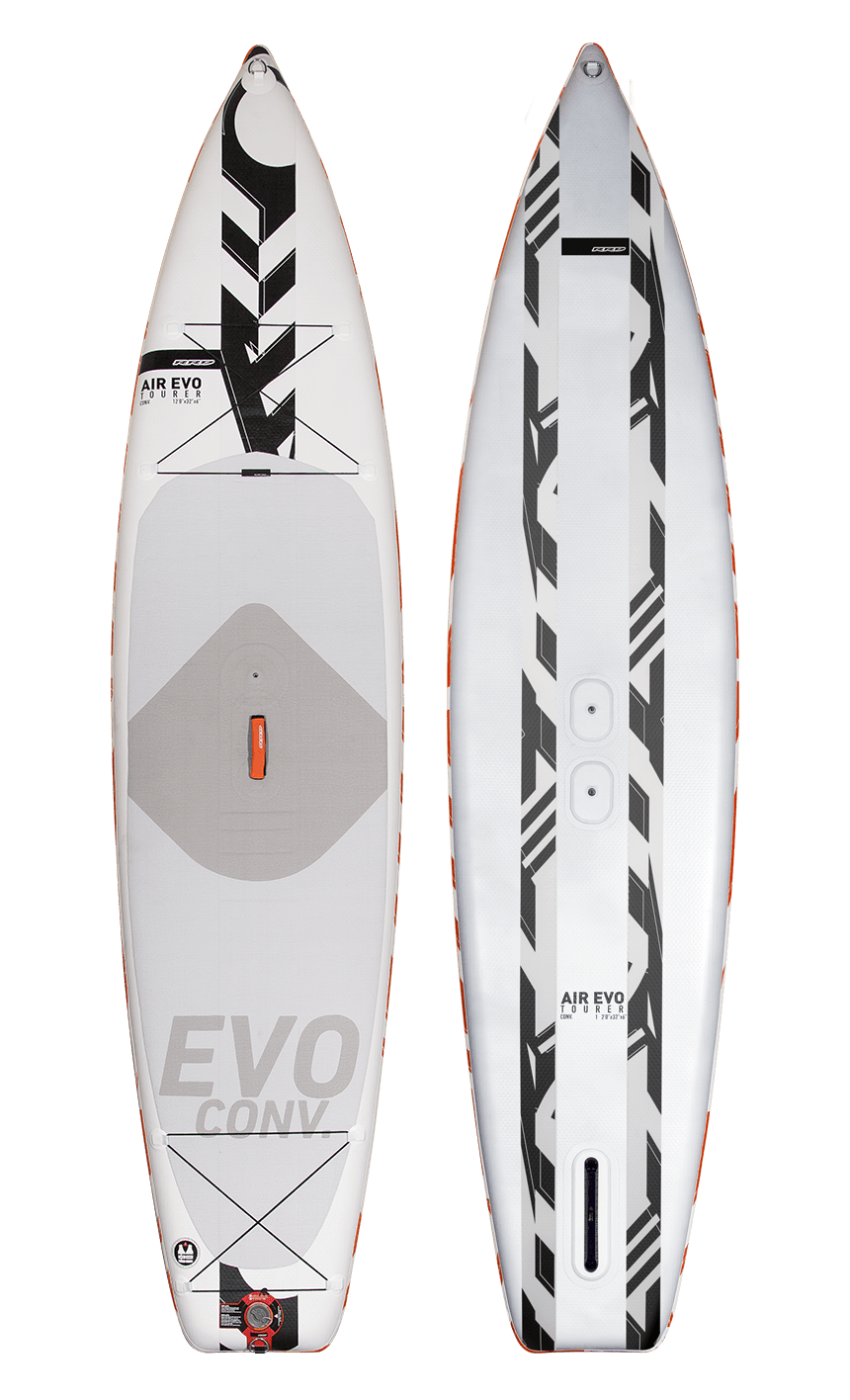 AIR EVO TOURER CONVERTIBLE 12' X 32" V1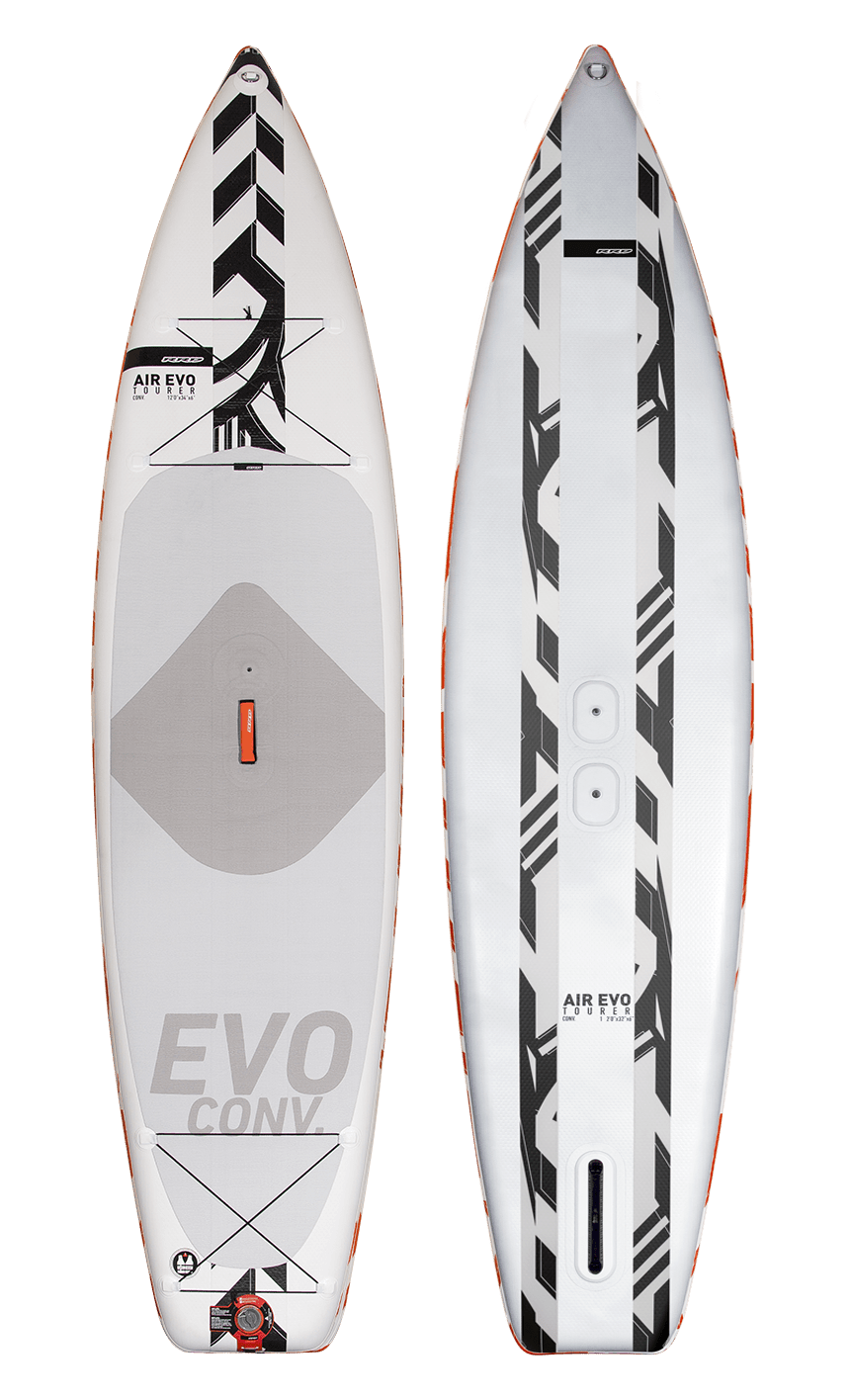 AIR EVO TOURER CONVERTIBLE 12' X 34" V1
| AIRSUP CONVERTIBLE V1 | VOLUME (LTS) | SIZE (INCH.) | FINS | ARTICLE CODE |
| --- | --- | --- | --- | --- |
| AIREVO KID CONV. 8'4" | 110 | 8'4"X 30"X 4 3/4″ | 1X CLICK ON REAR FIN 20 CMS – 1X CLICK ON CENTER FIN 30 CMS | 23AEK |
| AIREVO CONV. 10'4" | 275 | 10'4"X 34"X6″ | 1X CLICK ON REAR FIN 20 CMS – 1X CLICK ON CENTER FIN 30 CMS | 23AE104C |
| AIREVO TOURER CONV. 12'0"x32" | 320 | 12'0"X 32"X6″ | 1X CLICK ON REAR FIN 20 CMS – 1X CLICK ON CENTER FIN 30 CMS | 23AET32C |
| AIREVO TOURER CONV. 12'0"x34" | 340 | 12'0"X 34"X6″ | 1X CLICK ON REAR FIN 20 CMS – 1X CLICK ON CENTER FIN 30 CMS | 23AET34C |