KIDS – ALLROUND – TOURING WINDSUP
It's the real inflatable board for everyone.
Easy to be paddled and easy to be inflated and rolled up.
Thanks to its special lightweight technology with one middle HD PVC fabric stripe to increase stifness and a lightweight dropstitch body, the EVO SUP becomes the perfect choice for the family or for any type of use, from lakes to waves!
Crocodile antiskid EVA PAD and soft neoprene handle
Elastic rope for an easy carry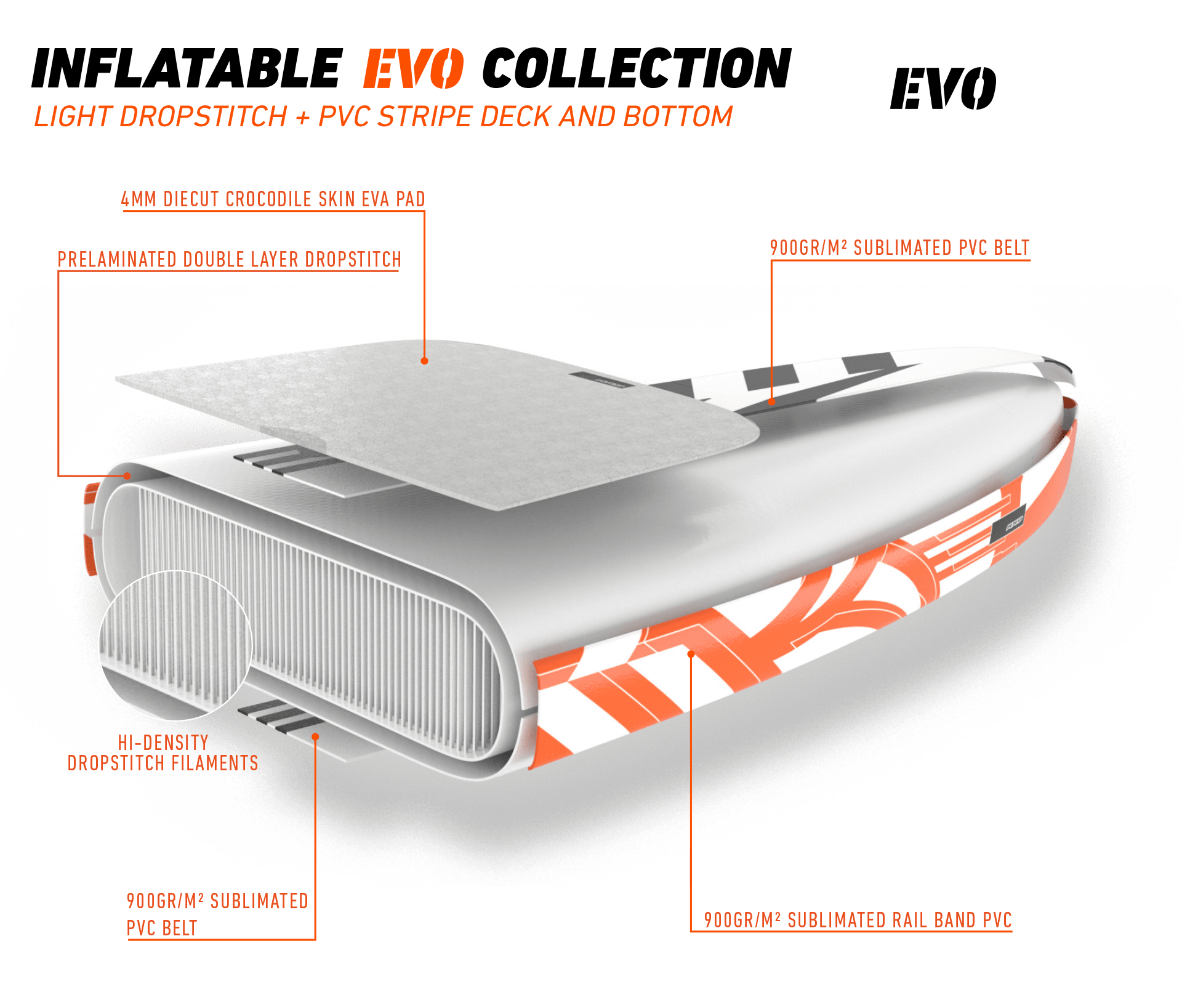 Range of use AIR EVO CRUISER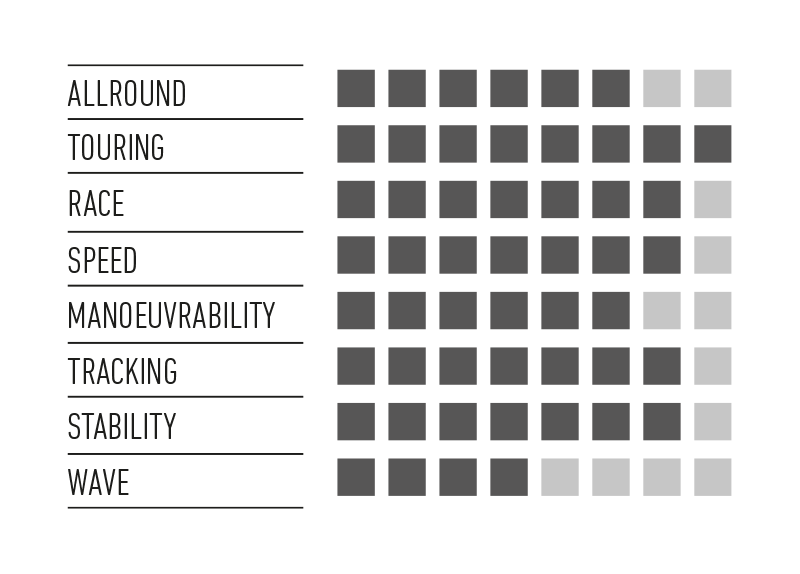 Range of use AIR EVO TOURER
AIR EVO V2 10'2″ / 10'4″ / 10'4″x6″
AIR EVO CRUISER 12'0″ x31″
AIR EVO TOURER 12'0″x32″ / 12'0″x34″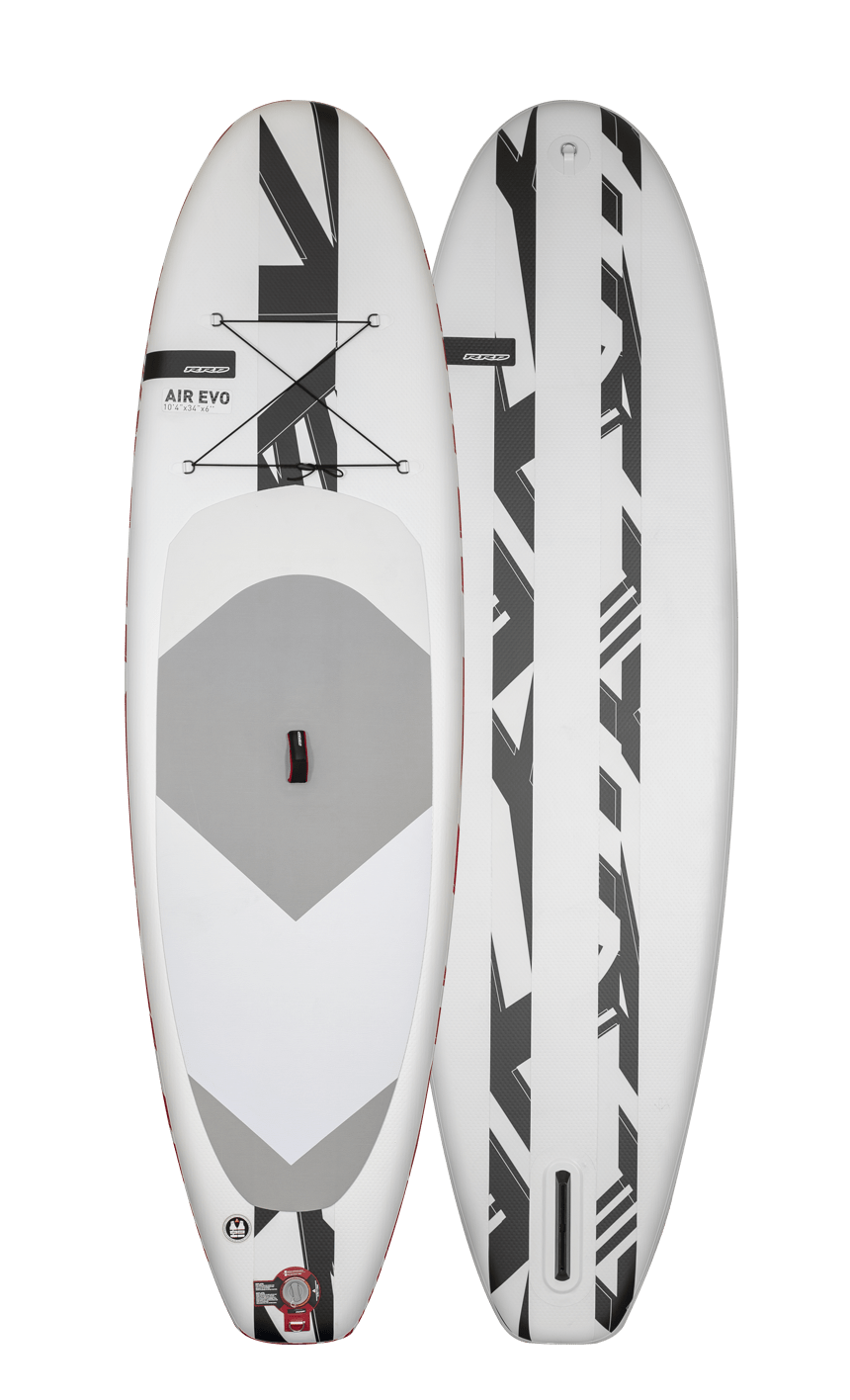 AIR EVO V2 10'2" | AIR EVO 10'4"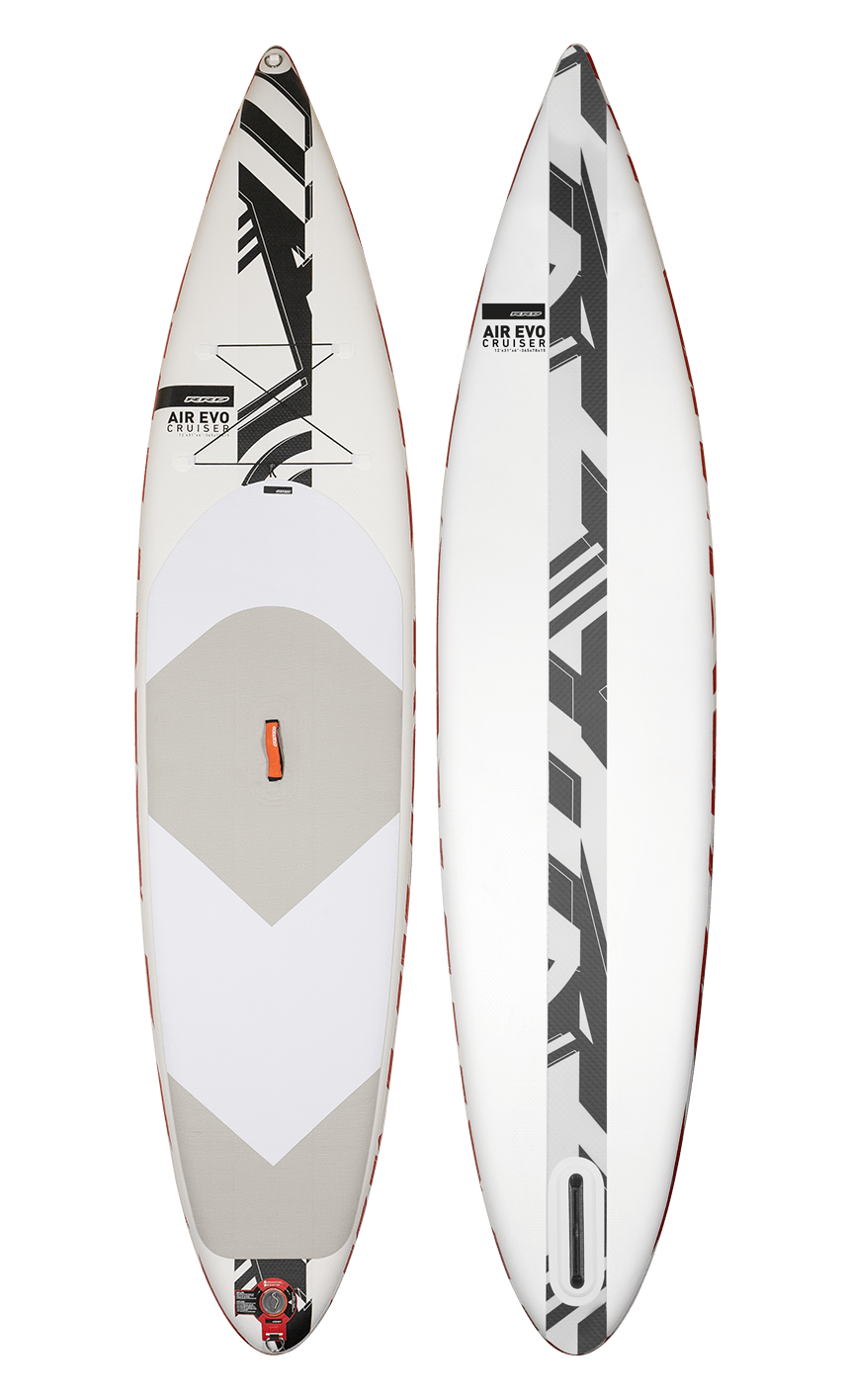 AIR EVO CRUISER 12' X 31"
AIR EVO TOURER 12' X 32" | 12' X 34"
| AIREVO COLLECTION | VOLUME (LTS) | SIZE (INCH.) | FINS | ARTICLE CODE |
| --- | --- | --- | --- | --- |
| AIR EVO V2 10'2″ | 190 | 10'2″X 33″ X 43/4″ | 1 X SINGLE US | 23AE102 |
| AIR EVO V2 10'4″ | 200 | 10'4″X 34″ X 43/4″ | 1 X SINGLE US | 23AE104 |
| AIR EVO V2 10'4″ x 6″ | 275 | 10'4″X 34″ X 6″ | 1 X SINGLE US | 23AE1046 |
| AIREVO CRUISER 12'0″ x 31″ | 310 | 12′ X 31″ X 6″ | 1 X SINGLE TOURER 9″ | 23AEC12 |
| AIREVO TOURER 12'0″ x 32″ | 320 | 12′ X 32″ X 6″ | 1 X SINGLE TOURER 9″ | 23AET32 |
| AIREVO TOURER 12'0″ x 34″ | 340 | 12′ X 34″ X 6″ | 1 X SINGLE TOURER 9″ | 23AET34 |