FREERIDE / FREESTYLE KITESURFBOARD
The Pop V2 is the perfect stick to use when conditions are not ideal but you still want to ride strapless and practice those new freestyle tricks on flat water or small surf. Light winds? No problem. It's a pleasure to ride the Pop V2 in light winds because it provides some meat under your feet to plane early. The additional volume under your foot gives you extra floatation that acts as a buffer when you are not an expert at tacking or trying your first strapless jumps.
Landing jumps on this board is soft. The wide outline, and our Classic or LTD constructions, ensure forgiveness and durability. This shape is perfect for sticking new tricks and makes for a fantastic time on the water.
Inspired by the new mini-maxi surfboards, the Pop was designed around an entirely new outline base with a very wide mid point and a squared nose which increases the floating potential on this super short stick. If strapless airs are your main focus, the very wide but gently rounded swallow/fish retro style tail maximizes the pop potential of this modern freestyle/surfboard shape.
A slight tail lift on a very straight rocker line and a kicked nose on a constant scoopline, makes the perfect balance when mixing freestyle with surfing.
Lots of curve in the outline from nose to tail to create better maneuvers and wave riding potential
Mono-concave hull from nose to tail with slight tail kick release to improve control over choppy water and maximize POP
Straighter rocker and nose lift to improve planing potential and top speed creating great POP
Thick rails on the mid-rear section of the boards to improve floatation and planing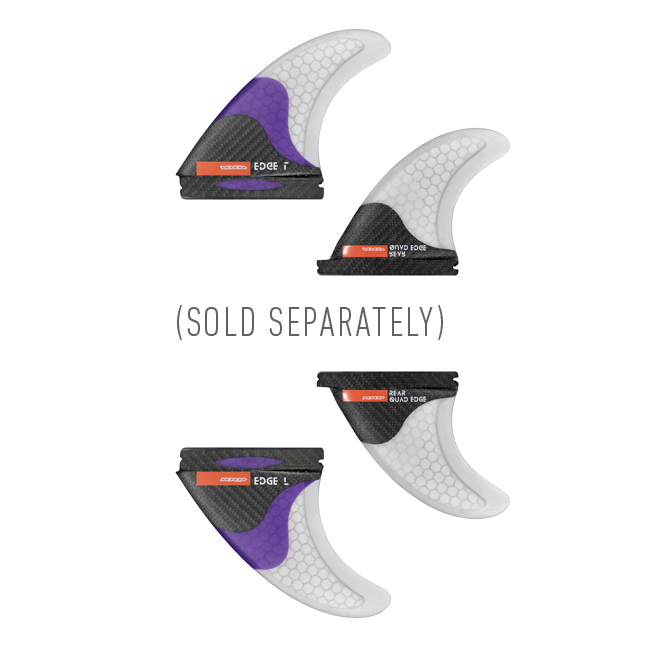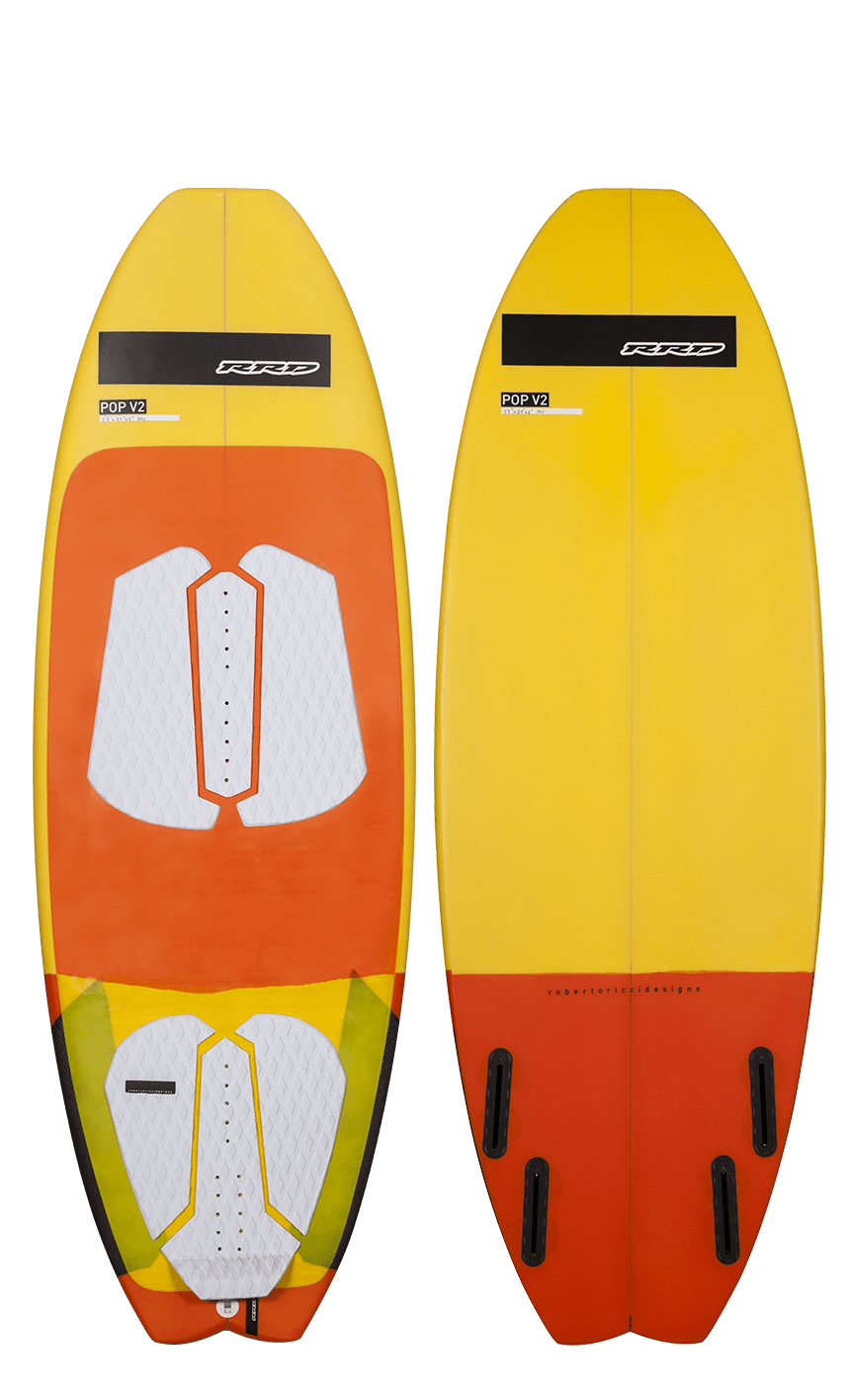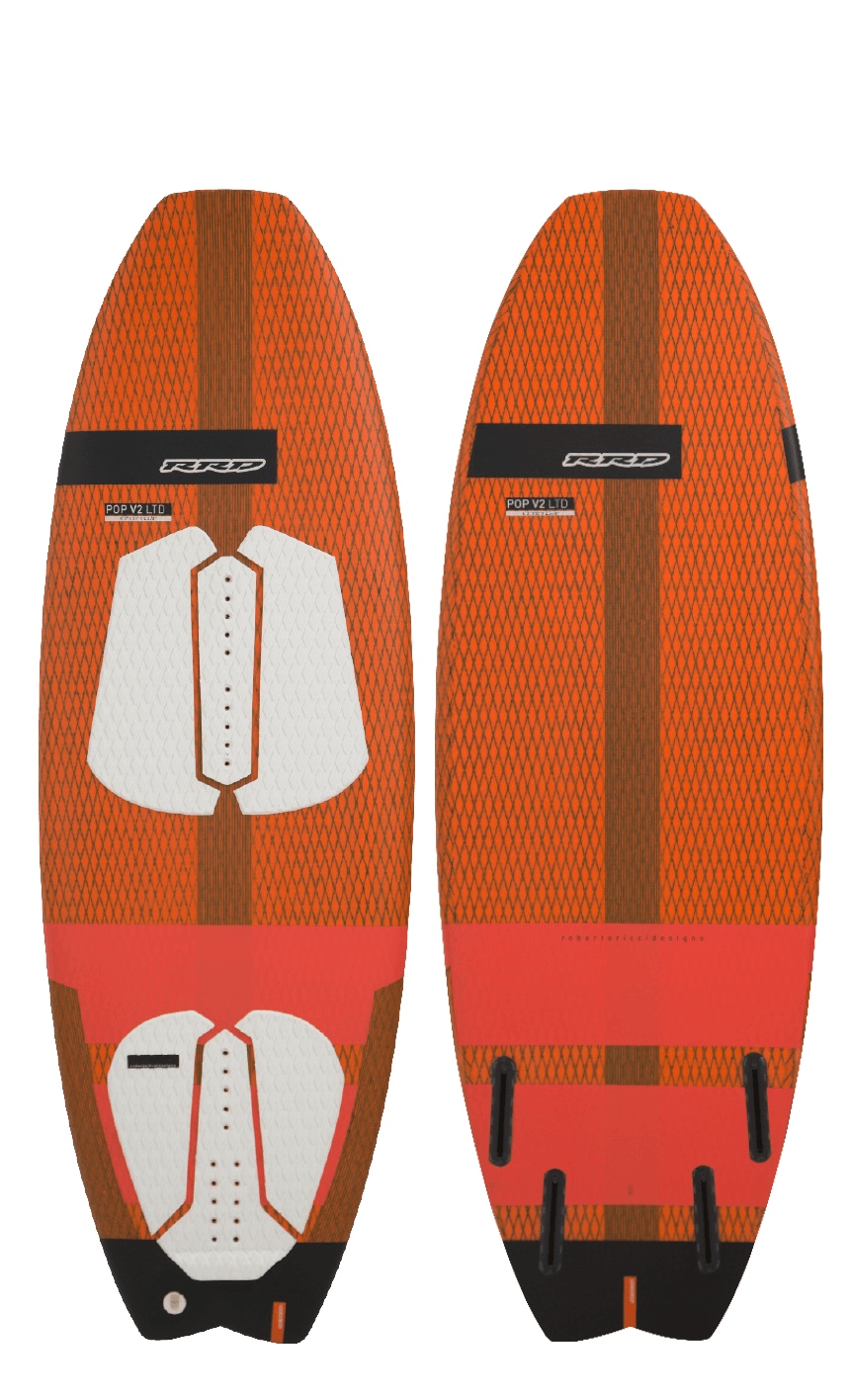 | MODEL | SIZE | VOLUME | REC. WEIGHT | BOARD WEIGHT | RECOMMENDED FINS (SOLD SEPARATELY) | ARTICLE CODE |
| --- | --- | --- | --- | --- | --- | --- |
| POP 5'2″ CLASSIC V2 | 5'2″ x 21″ x 2″ | 34 | 50 -95KG | 3.6 KG ±6% | EDGE FINS – L Front – Rear Quad | 21POP52 |
| POP 5'2″ LTD V2 | 5'2″ x 21″ x 2″ | 34 | 50 -95KG | 3.2 KG ±6% | EDGE FINS – L Front – Rear Quad | 21POP52L |