FREERIDE / FAST KITESURFBOARD
The RRD Rocket is a brand new board for freeriding. This bullet is packed with speed, easy acceleration, early planing, and loads of control. Best suited in the flats, chop, or small waves, this surfboard will get you through those marginal conditions. The Rocket is a short board with a wide nose and tail, equipped with a flat scoop rockerline, more volume in the middle section, and narrow rails. Thin rails and extra floatation make this board excellent for strapless freestyle maneuvers and increases its lightwind performance. Rail to rail directional changes and high speed turns are much easier due to the Spiral V bottom, the deep double concave, and the squash tail.
Additionally, the back fins are at a 0 degree angle. This feature enables the board to be suited as a freeride board more than any other boards in the line. Unlike the front fins that are angled towards the nose to keep the nose of the board down, the back fins do not point towards the nose. This ensures that the back fins have no drag and they are truly free. The Rocket can achieve more speed and goes faster, hence the name of the board.
The Rocket provides great freeriding performance and is an ideal choice as the first introduction into a directional board. Propel yourself to new heights with the RRD Rocket V1!
Wide nose and tail area on a compact shape to improve floatation
Better performance in light winds
Flat scooprocker to maximize early planing and speed
Spiral V bottom with deep double concave to allow turning at high speed and rail to rail directional changes
Quad fins set up with straighter rear fin boxes to reduce drag and improve upwind potential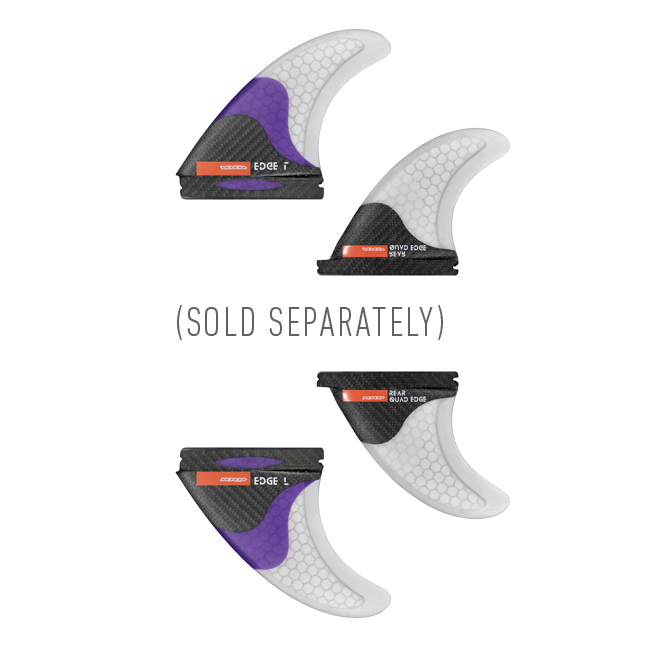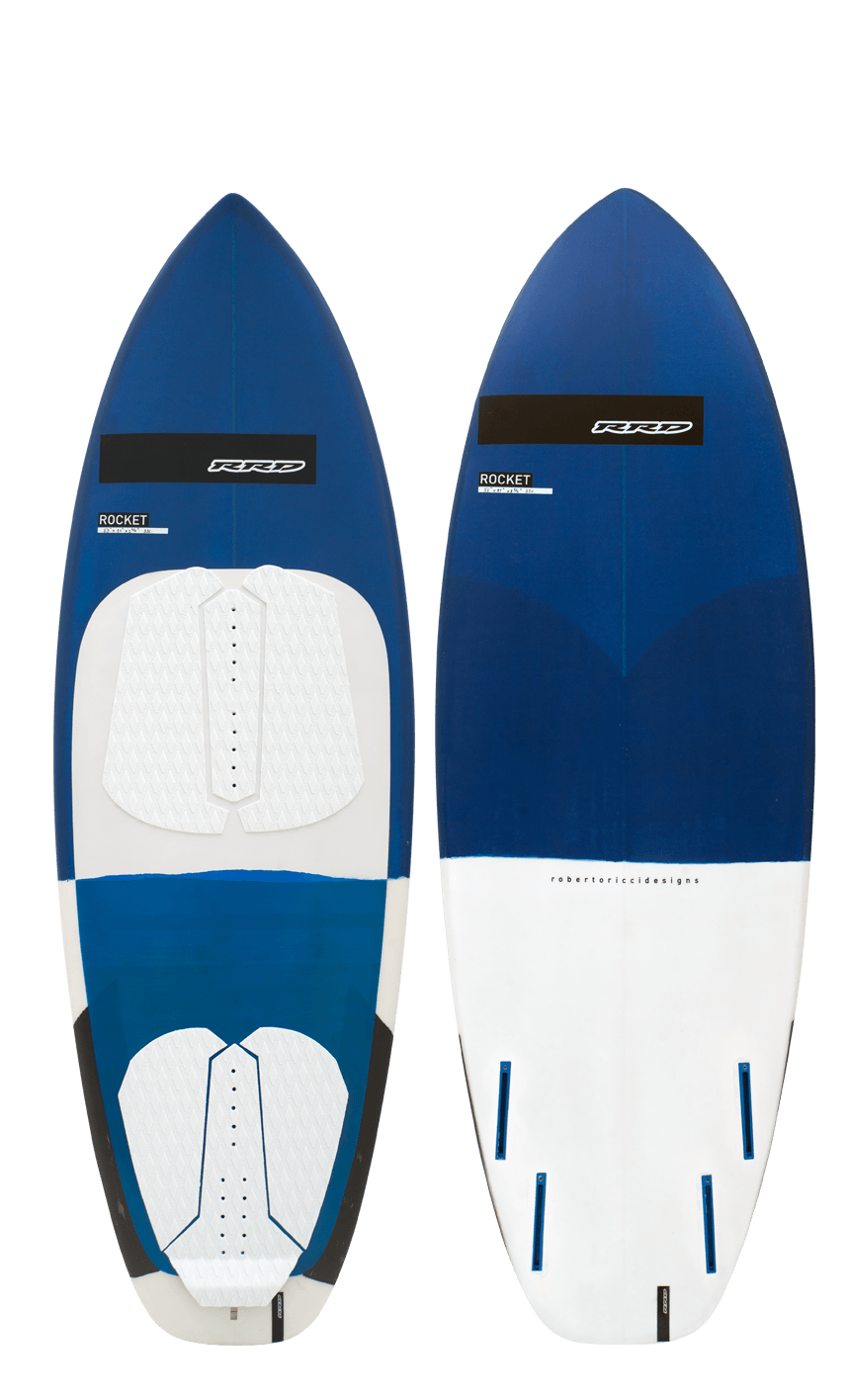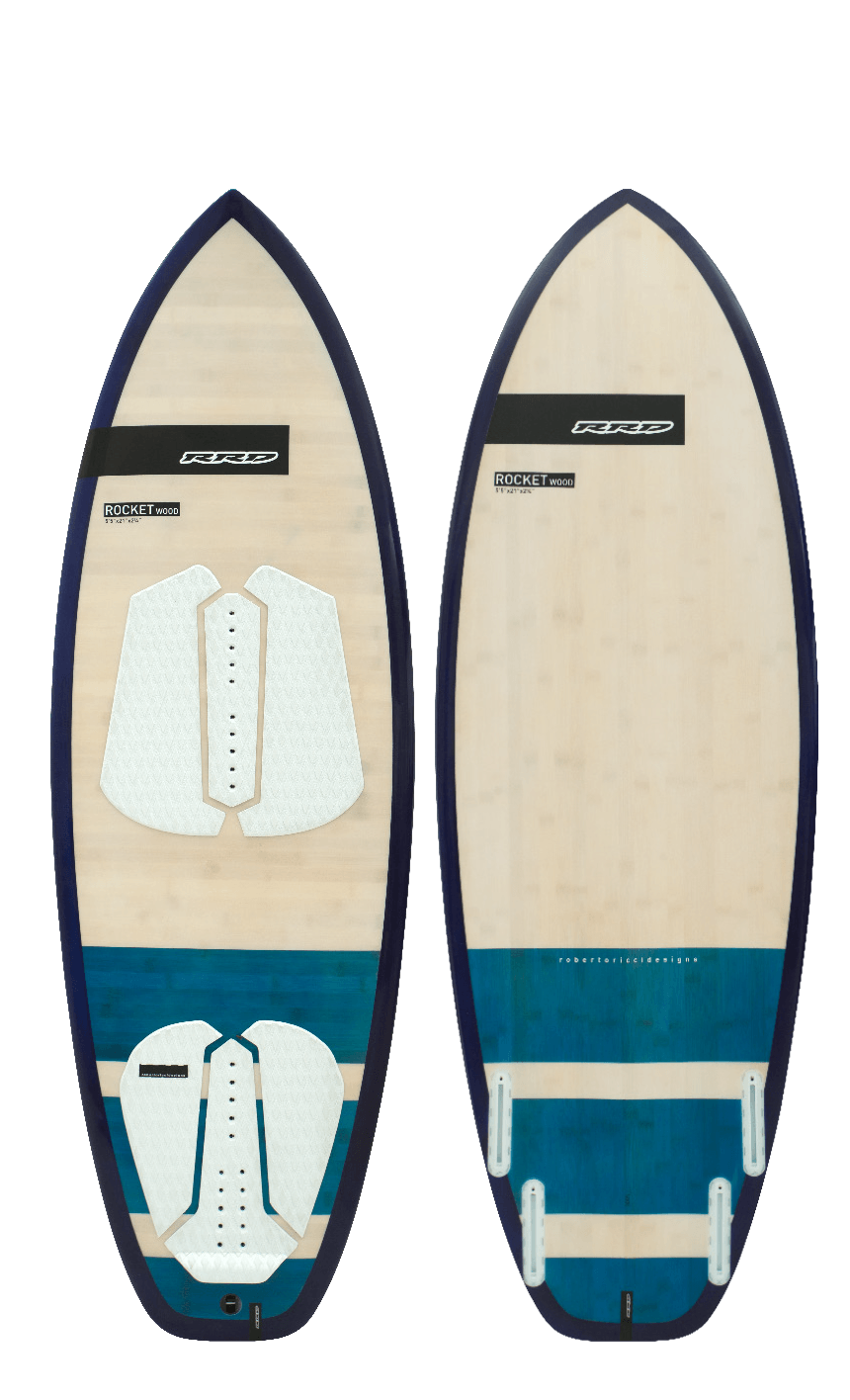 | MODEL | SIZE | VOLUME | REC. WEIGHT | BOARD WEIGHT | RECOMMENDED FINS (SOLD SEPARATELY) | ARTICLE CODE |
| --- | --- | --- | --- | --- | --- | --- |
| ROCKET 5'3″ CLASSIC | 5'3″ x 20 3/4″x 2 1/4″ | 30 | 50 -95KG | 3.6 KG ±6% | EDGE FINS – L Front – Rear Quad | 21ROC53 |
| ROCKET 5'3″ WOOD | 5'3″ x 20 3/4″x 2 1/4″ | 30 | 50 -95KG | 3.5 KG ±6% | EDGE FINS – L Front – Rear Quad | 21ROC53W |
| MODEL | SIZE | VOLUME | REC. WEIGHT | BOARD WEIGHT | RECOMMENDED FINS (SOLD SEPARATELY) | ARTICLE CODE |
| --- | --- | --- | --- | --- | --- | --- |
| ROCKET 5'3″ LTD | 5'3″ x 20 3/4″x 2 1/4″ | 30 | 50 -95KG | 3.2 KG ±6% | EDGE FINS – L Front – Rear Quad | 21ROC53L |