Poison V4 – Poison Ltd V3
The most wanted freestyle board in our range since its introduction. Some still refer to it as "the board with the eye" constantly reminding about its legendary grip, light feel and silly "pop". Once you use the Poison you immediately fall in love with it. There is something about it that makes it feel just right: The scoop rocker is the same one used on the Infamous Poison V3, constant curve with slightly lifted tip area, but the outline has completely been re-designed.
The outline features a totally straight line in the mid 45 cms of the board, creating a perfect area to push hard when trying to edge and go upwind. The tip area is narrowed significantly, increasing top speed and allowing a quicker direction change. All of the necessary elements to increase pop.
The re-designed Torsion Box follows the profile of the squared/swallow tips. This tip shape creates a higher angle of attack on the water surface, and increases control. The Poison is an amazing freestyle board. Because some riders need to adjust the feel of the board to suit their specific taste, we have added the new ABS channels into the board. The channels plus the RRD Rad Pads enable the rider to make the smallest adjustments needed to perfect their stance for maximum performance.
The Poison V4 defines the new Status Quo of freestyle boards.
Deck and bottom biaxial glass construction
ABS Channels for pads
Anti-torsion box tip design
New tip profile on squared/swallow outline
A deep concave in the middle of the board
5mm sidewalls
THE POISON IS NOW AVAILABLE IN LTD TECHNOLOGY to save up to 20% weight and increase the reflex response and better POP. Different features and technology:
Deck and bottom Dynatex Carbon 220 grams
Reduced Thickness

Biaxial Glass Fibers layup on top and bottom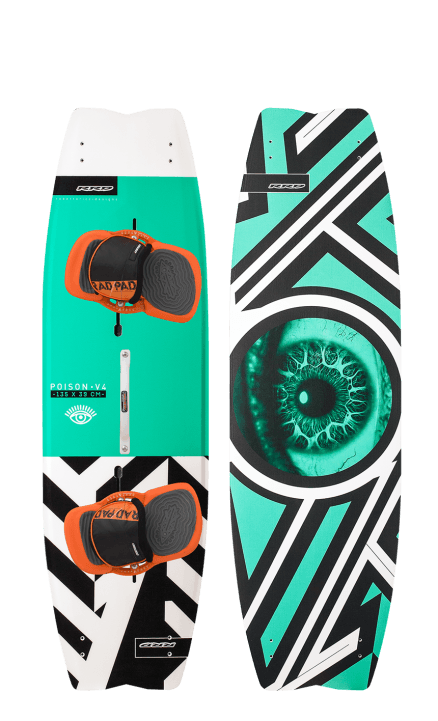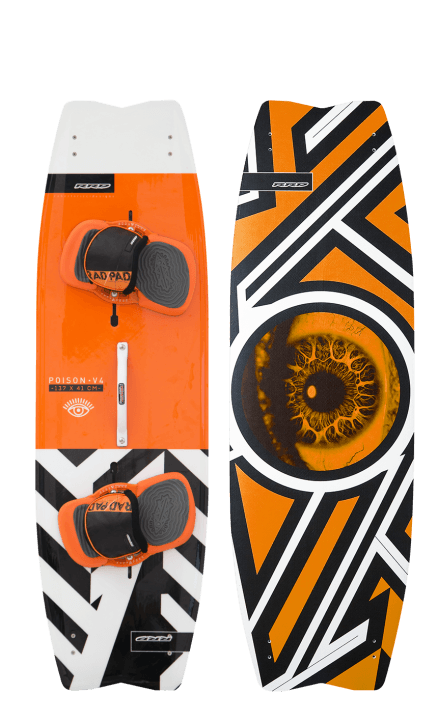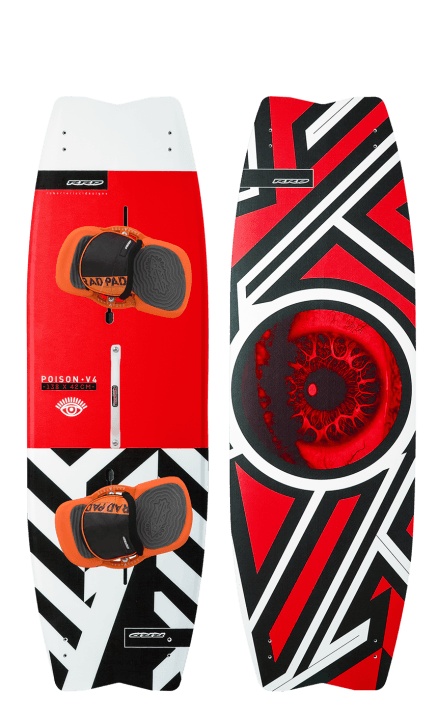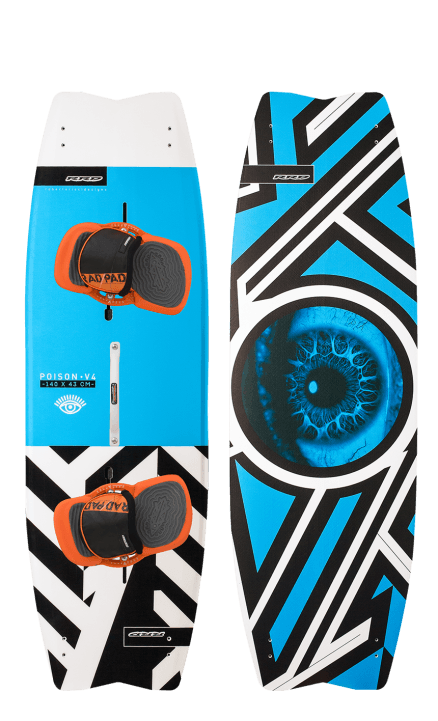 | MODEL | SIZE | FINS | ARTICLE CODE |
| --- | --- | --- | --- |
| POISON 39 V4 | 135 x 39 CM | 4 x FLOW 5 G-10 | 22PS39 |
| POISON 40 V4 | 136 x 40 CM | 4 x FLOW 5 G-10 | 22PS40 |
| POISON 41 V4 | 137 x 41 CM | 4 x FLOW 5 G-10 | 22PS41 |
| POISON 42 V4 | 138 x 42 CM | 4 x FLOW 5 G-10 | 22PS42 |
| POISON 43 V4 | 140 x 43 CM | 4 x FLOW 5 G-10 | 22PS43 |
Deck and bottom Dynatex Carbon 220 grams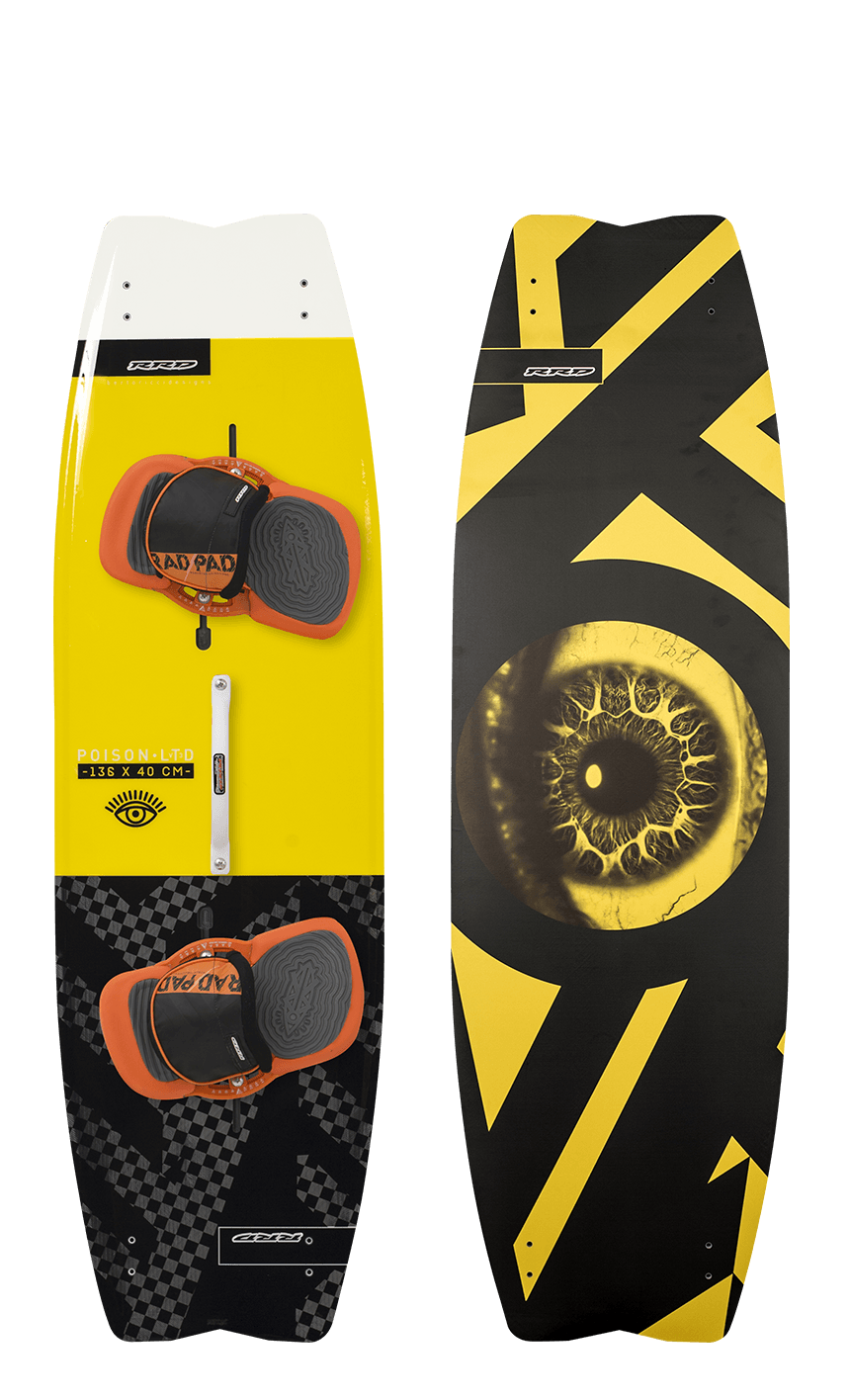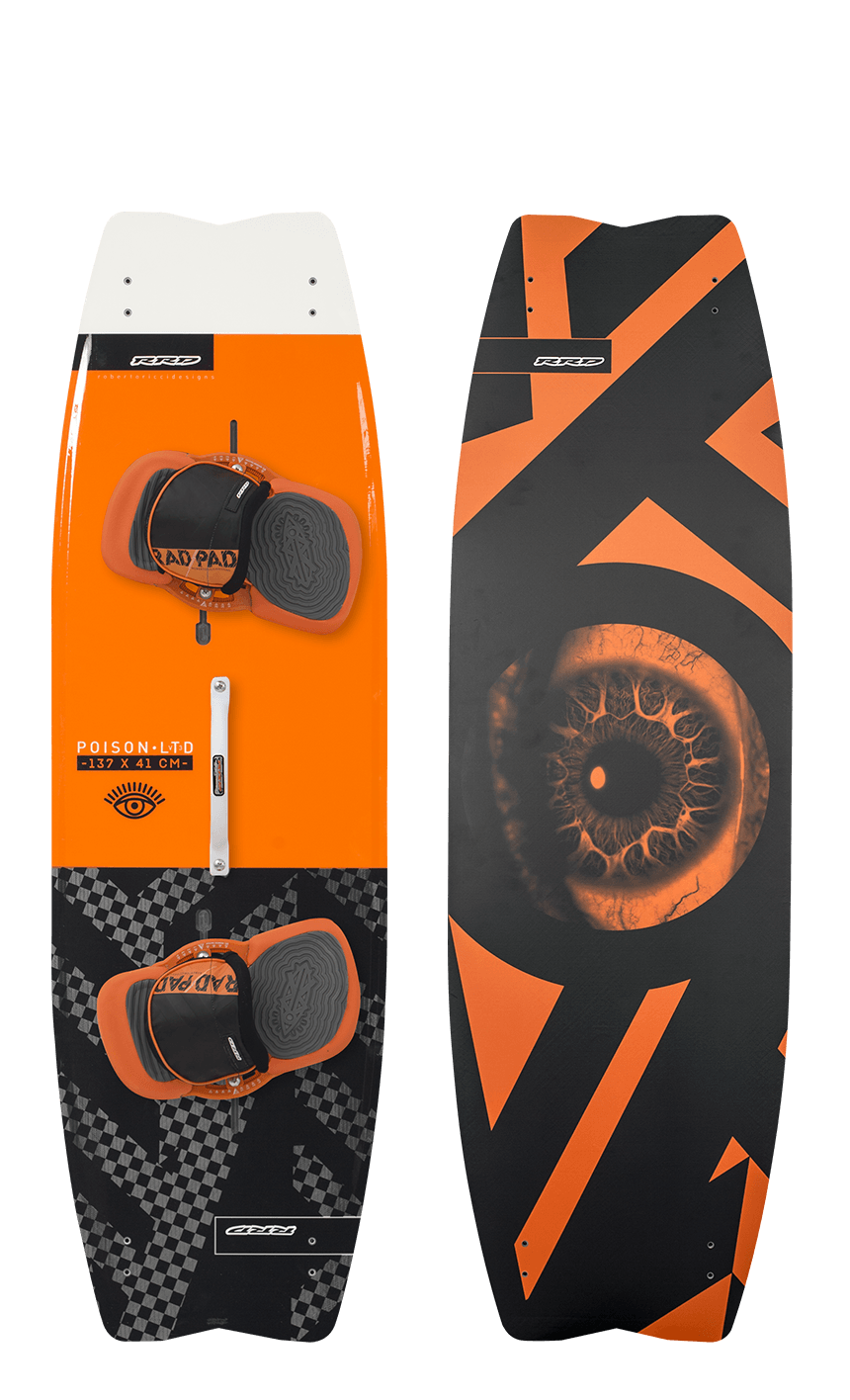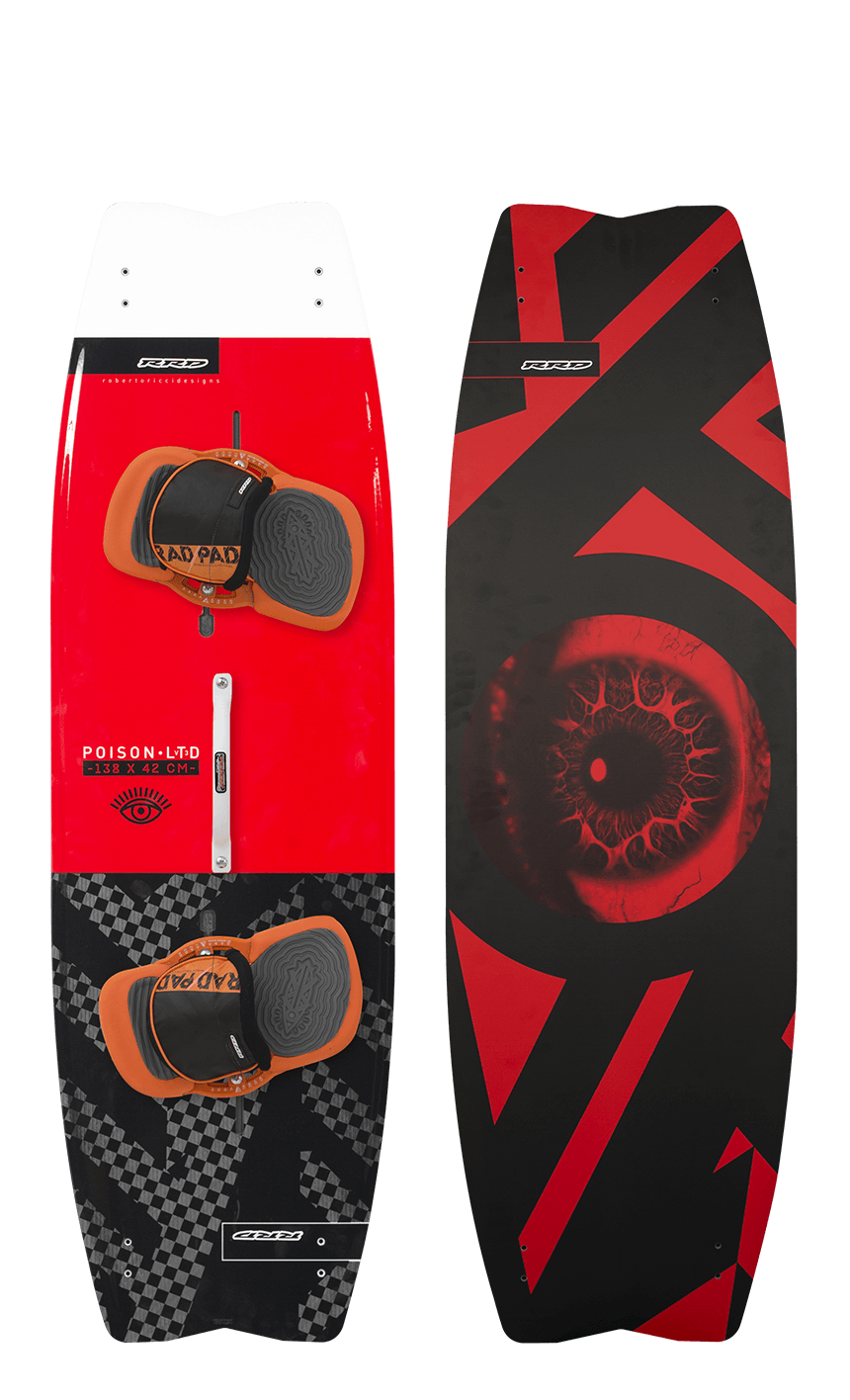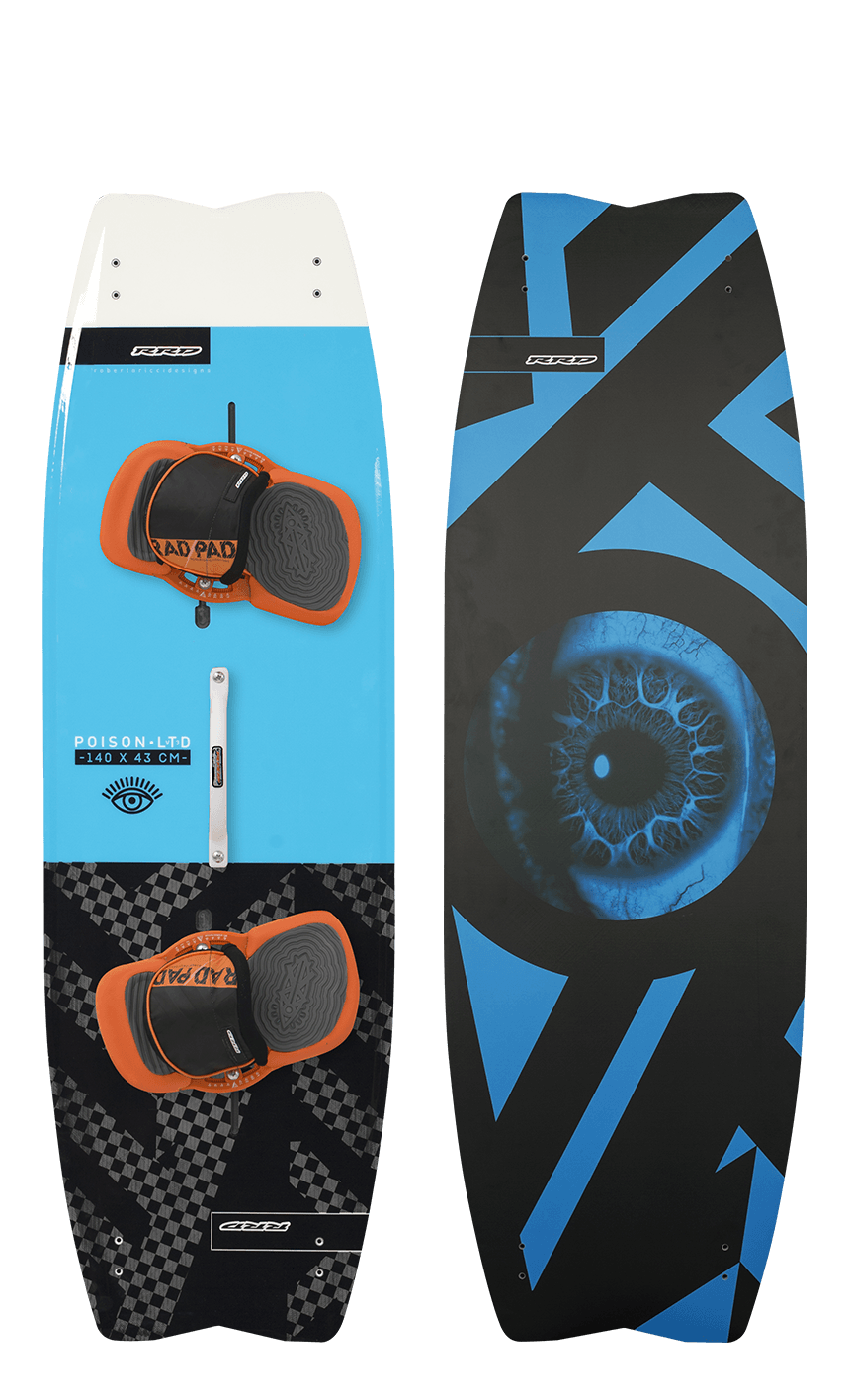 | MODEL | SIZE | FINS | ARTICLE CODE |
| --- | --- | --- | --- |
| POISON LTD 39 V3 | 135 x 39 CM | 4 x FLOW 5 G-10 | 4420003 |
| POISON LTD 40 V3 | 136 x 40 CM | 4 x FLOW 5 G-10 | 4420004 |
| POISON LTD 41 V3 | 137 x 41 CM | 4 x FLOW 5 G-10 | 4420005 |
| POISON LTD 42 V3 | 138 x 42 CM | 4 x FLOW 5 G-10 | 4420006 |
| POISON LTD 43 V3 | 140 x 43 CM | 4 x FLOW 5 G-10 | 4420007 |