Well known and respected surfer and shaper Ian Armstrong, in collaboration with RRD, builds the newest shape in the surf board line.
Ian and his wife have a surfing family of 7 kids, they live their lives out on the border of the Cape Point nature reserve; Scarborough, S.A.
Ian is a former World Big Wave Champ and two of his sons both Max and Asha have represented their country. They became good friends with the Ricci family while hanging out at the same beach in Scarborough, South Africa; from soft long boarding waves to deep outer reefs, the stoke of riding waves is shared by all. From this moment on the collaboration started; Ian and Roberto make boards of all shapes, sizes and styles with equal curiosity and passion, hungry for knowledge and drawing from decades of experience all the while striving for the best and most fun board out there; 'Lucky Fish' is the result.
The idea behind the 'Lucky Fish' is to make a performance fish by adding concave and having minimal volume under the front foot going to maximum volume and having double concave under your back foot for added sensitivity.
These features create a higher performance version of the original fish keel.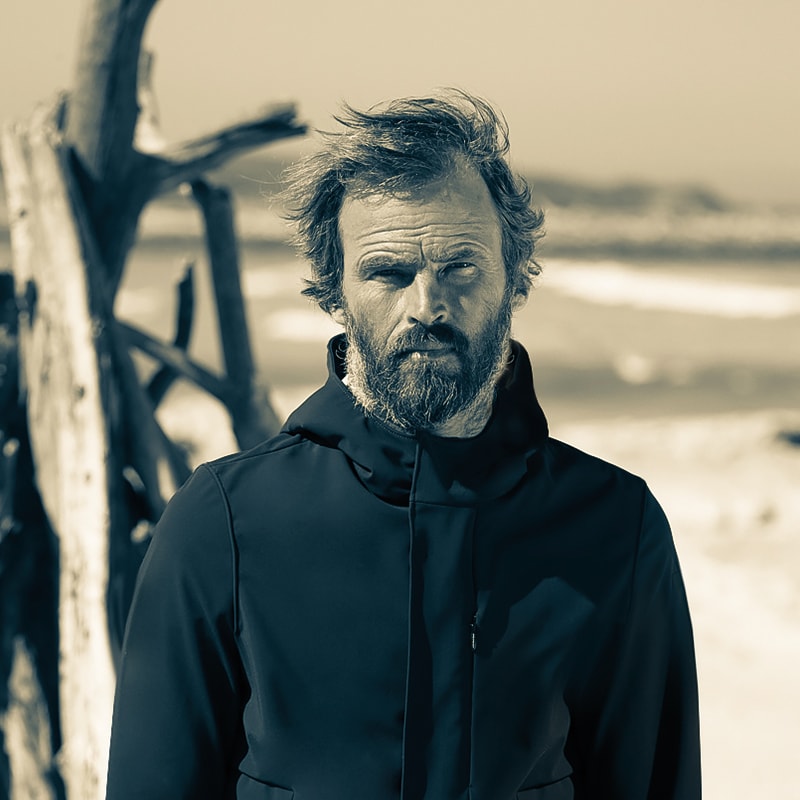 4'10" / 5'0″ / 5'2″ / 5'4″ / 5'6″/ 5'8″/ 5'10″/ 6'0″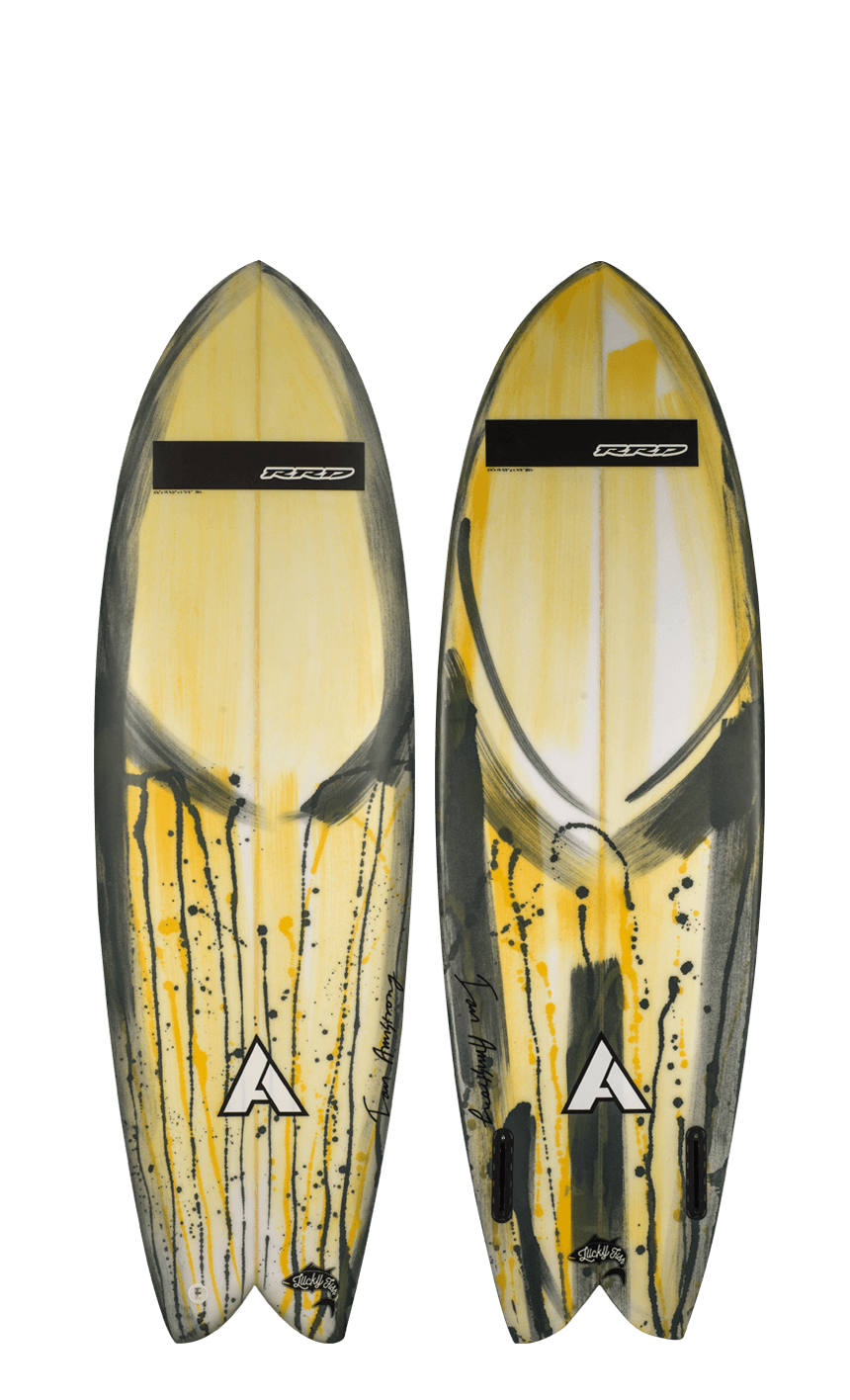 5'6"
IAN ARMSTRONG LUCKY FISH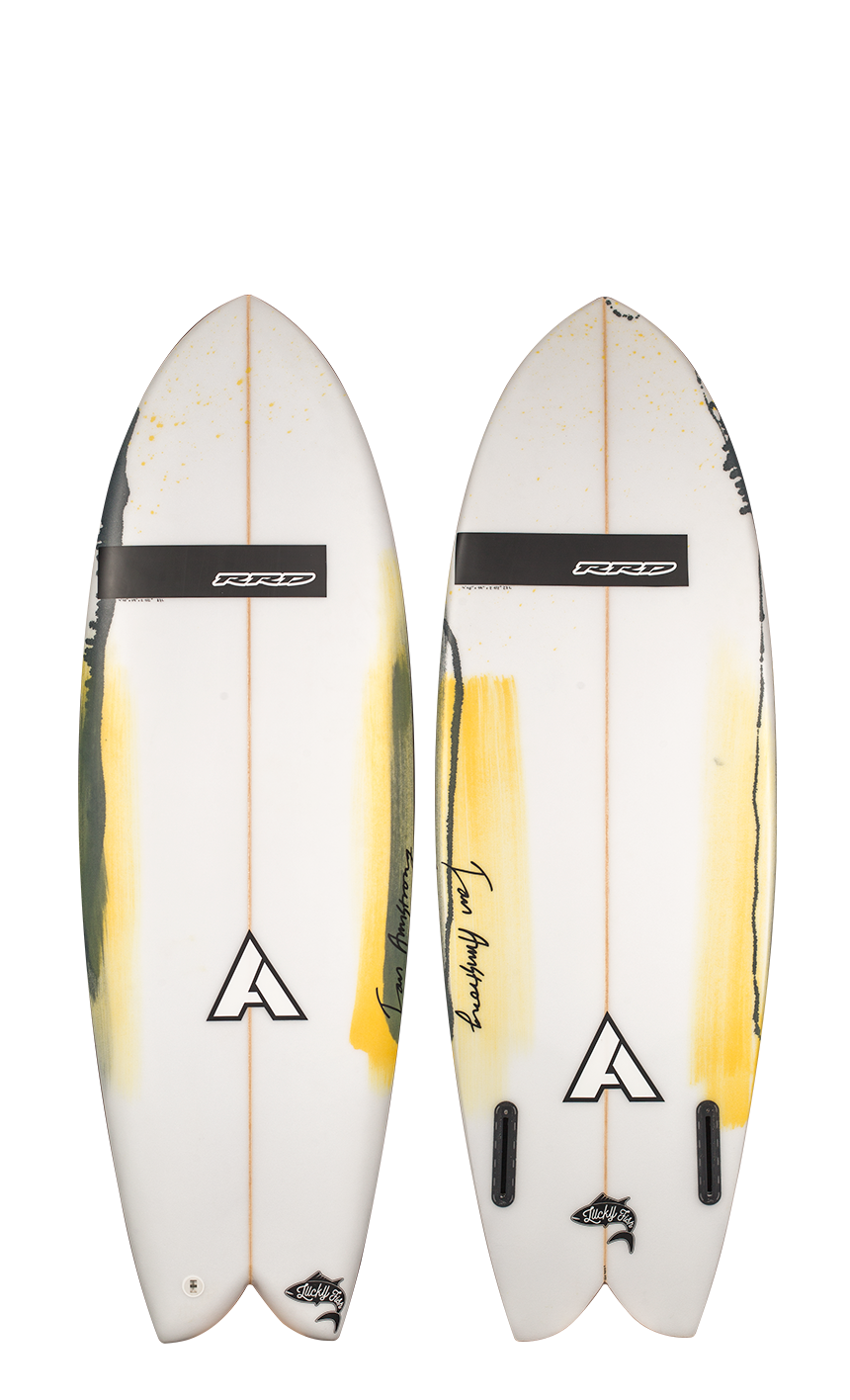 4'10"
IAN ARMSTRONG LUCKY FISH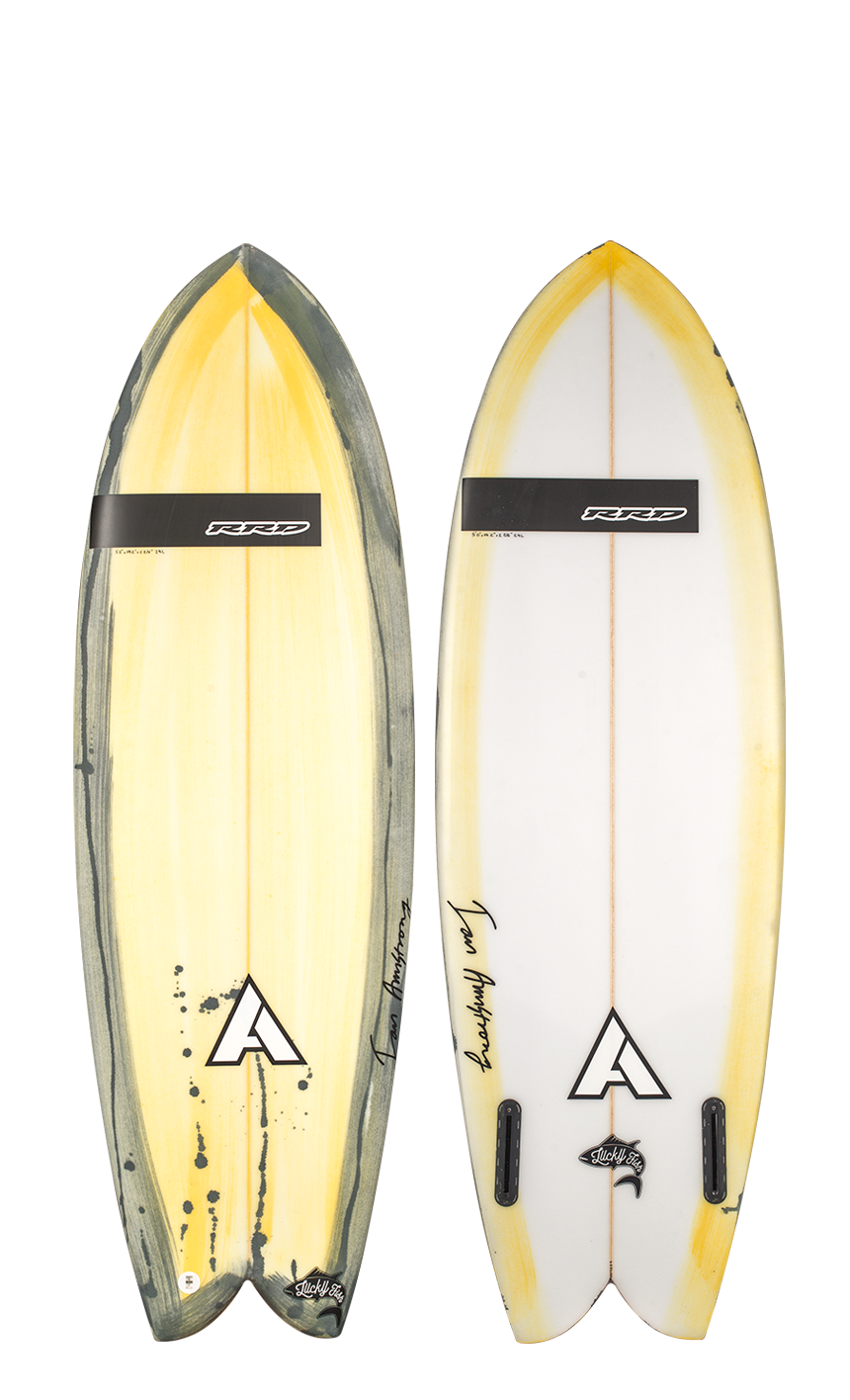 5'0"
IAN ARMSTRONG LUCKY FISH
5'2"
IAN ARMSTRONG LUCKY FISH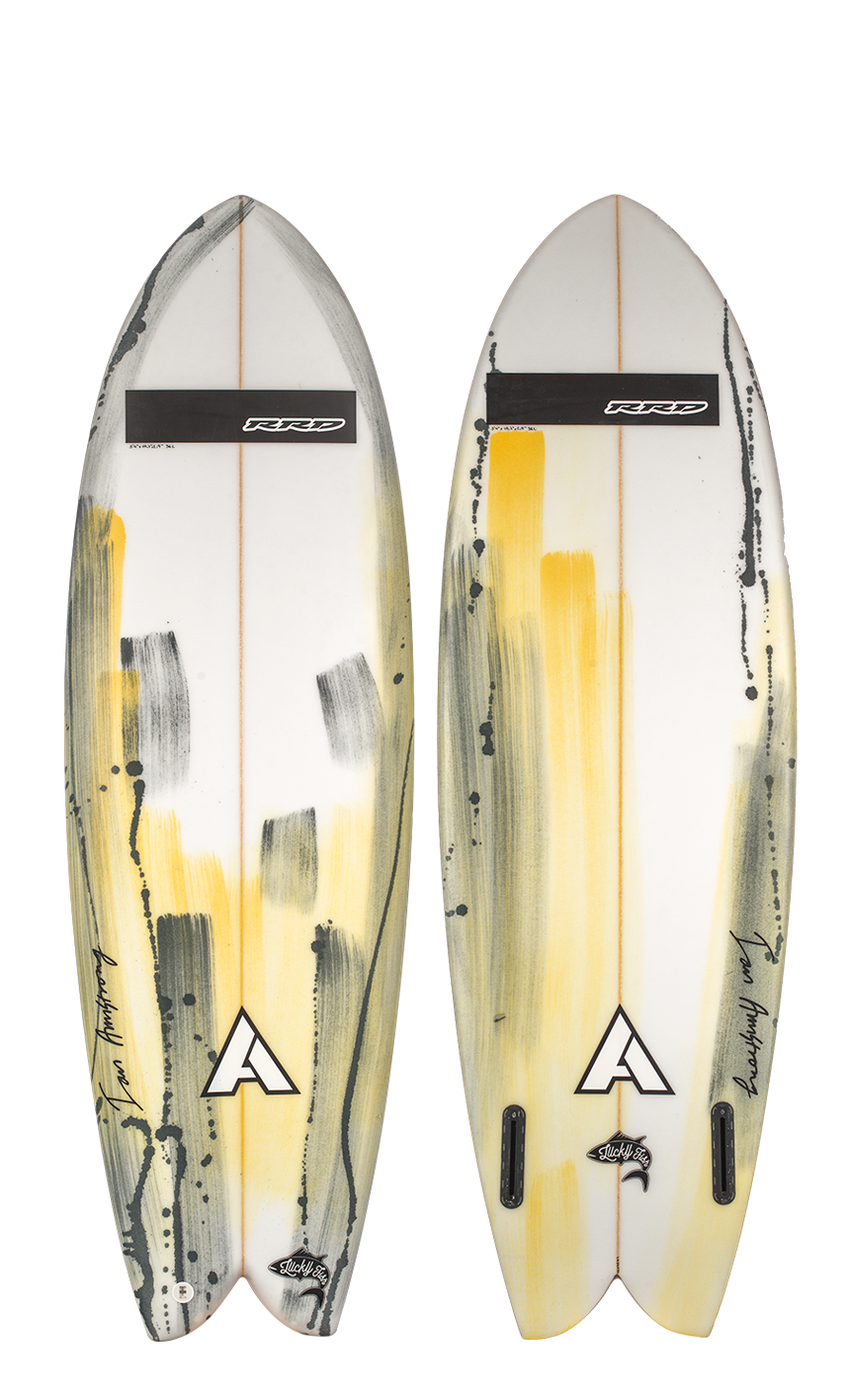 5'4"
IAN ARMSTRONG LUCKY FISH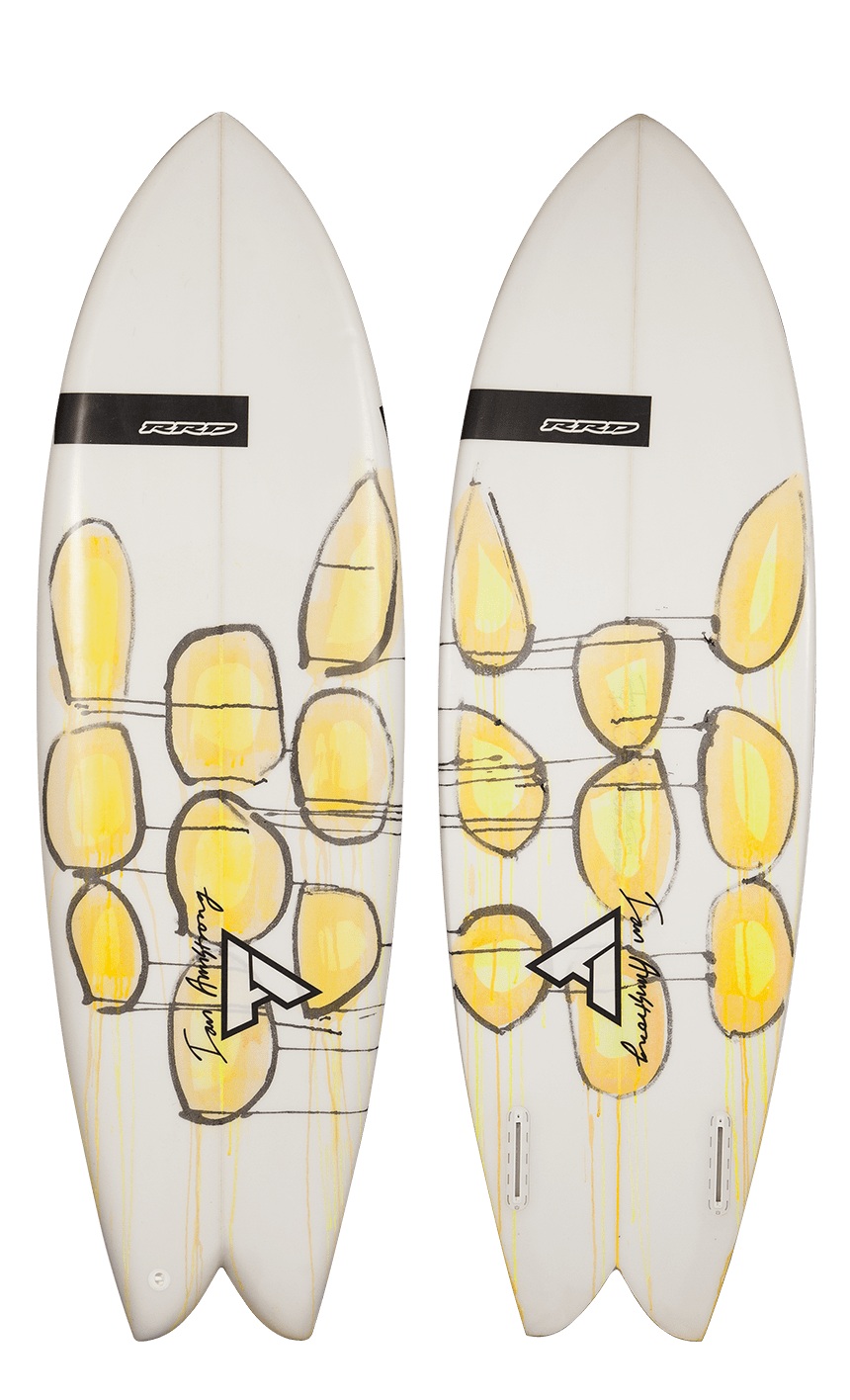 5'8"
IAN ARMSTRONG LUCKY FISH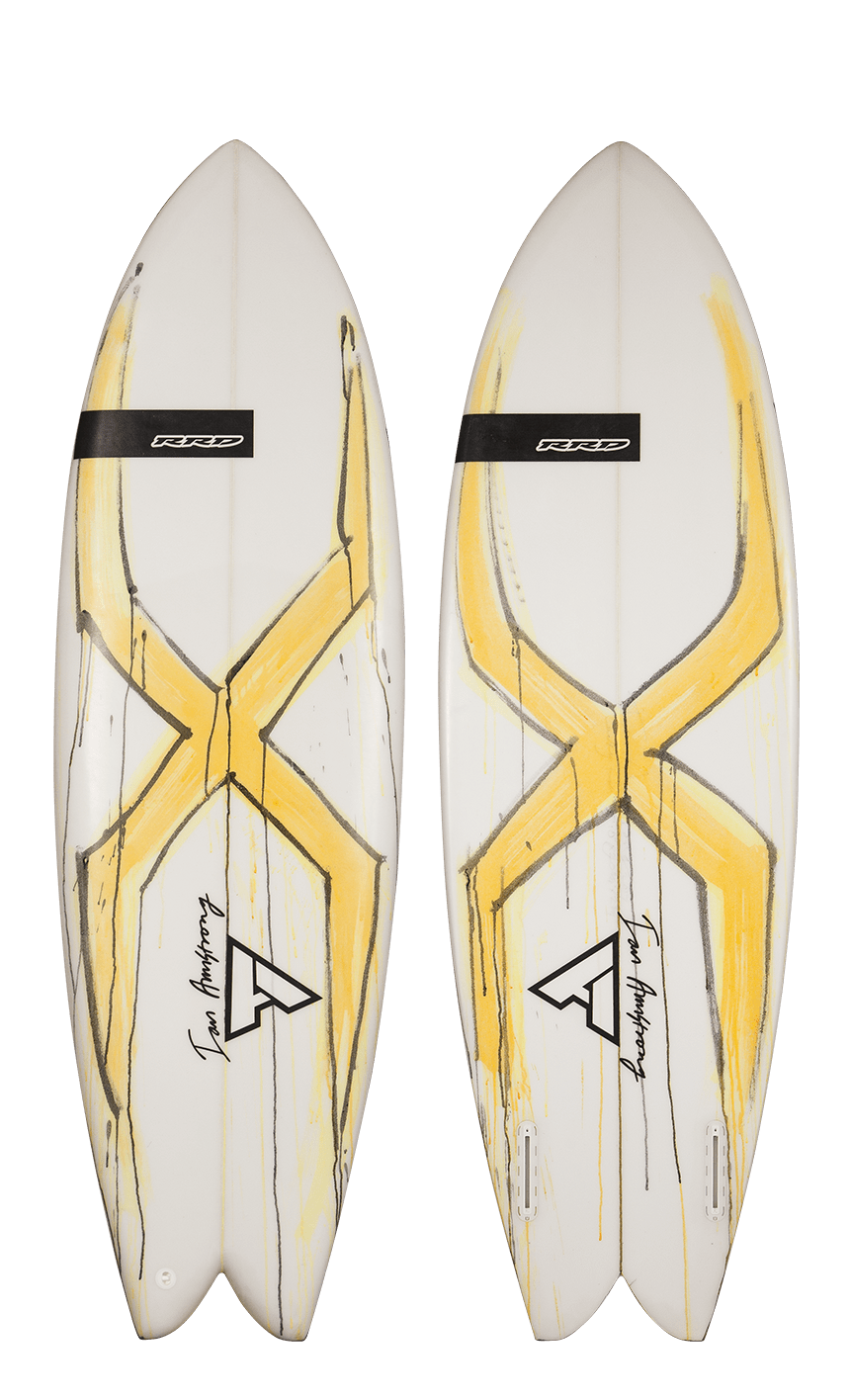 5'10"
IAN ARMSTRONG LUCKY FISH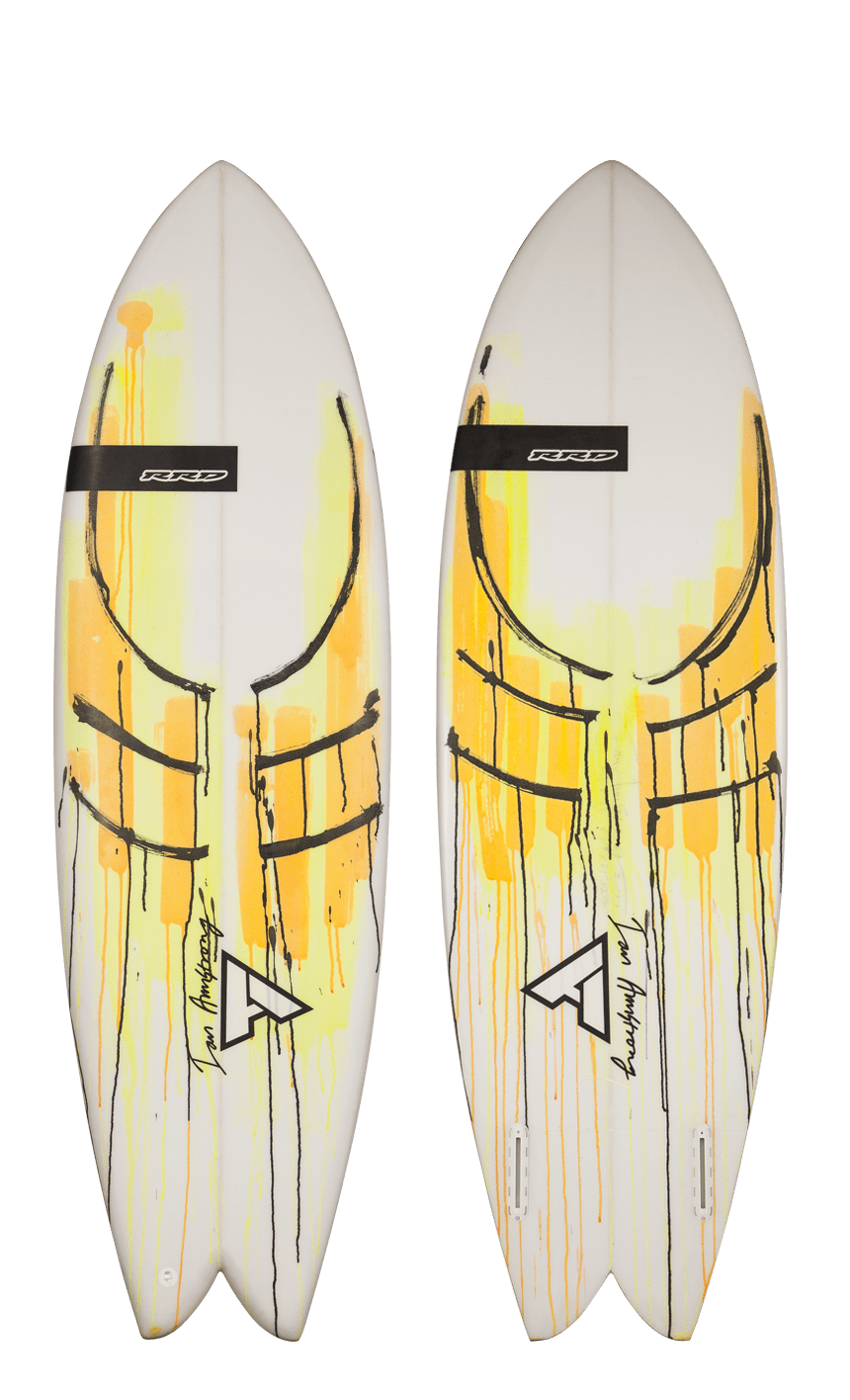 6'0"
IAN ARMSTRONG LUCKY FISH
| MODEL | SIZE (INCH.) | BOX SYSTEM / FINS | VOLUME (LTS) | ARTICLE CODE |
| --- | --- | --- | --- | --- |
| IAN ARMSTRONG LUCKY FISH 4'10" | 4'10" X 19″ X 21/2″ | 2 X FUTURE / NO FINS DELIVERED | 27 | 21LKFA41 |
| IAN ARMSTRONG LUCKY FISH 5'0″ | 5'0″ X 191/2″ X 25/8″ | 2 X FUTURE / NO FINS DELIVERED | 30 | 21LKFA50 |
| IAN ARMSTRONG LUCKY FISH 5'2″ | 5'2″ X 191/2″ X 2 5/4″ | 2 X FUTURE / NO FINS DELIVERED | 33 | 21LKFA52 |
| IAN ARMSTRONG LUCKY FISH 5'4″ | 5'4″ X 193/4″ X 2 15/16″ | 2 X FUTURE / NO FINS DELIVERED | 37 | 21LKFA54 |
| IAN ARMSTRONG LUCKY FISH 5'6″ | 5'6″ X 197/8″ X27/8″ | 2 X FUTURE / NO FINS DELIVERED | 37.5 | 21LKFA56 |
| IAN ARMSTRONG LUCKY FISH 5'8″ | 5'8″ x 203/4″ x 23/4″ | 2 X FUTURE / NO FINS DELIVERED | 38 | 21LKFA58 |
| IAN ARMSTRONG LUCKY FISH 5'10" | 5'10" x 207/8″ x 23/4″ | 2 X FUTURE / NO FINS DELIVERED | 39 | 21LKFA510 |
| IAN ARMSTRONG LUCKY FISH 6'0″ | 6'0″ x 21 1/6″ x 23/4″ | 2 X FUTURE / NO FINS DELIVERED | 41 | 21LKFA60 |