This board is our toy for the maniacs of speed.
We have realized that we could achieve high speeds even with the inflatable technology.
Starting from our freeride board we have reduced the size and adapted the outline in order to obtain a product that would perform at its best in flatwater conditions. Using our technology (3X Dyneema Sandwich Belts) we got the best out of this board, specially the right stiffness for optimal performance, acceleration and top speed.
240cmX50cmX12 size which means no compromise.
Straight line grooved/brushed surface footpad for maximum grip in all kind of transitions.
Carry bag with wheels and accessory compartments and shoulder straps to carry your board anywhere with you.
We have developed our inflatable technology with the new entrant freeride board. Excellent results are guaranteed also with the FSW inflatable.
– The 3x Sandwich Dyneema belts means stiffness and performance.
– The Exclusive ITB or Integrated Tuttle Box system eases easy planning, accelerations.
– The SPSP Soft PVC Sharp rail Profile is our idea for the best possible water release and directionality.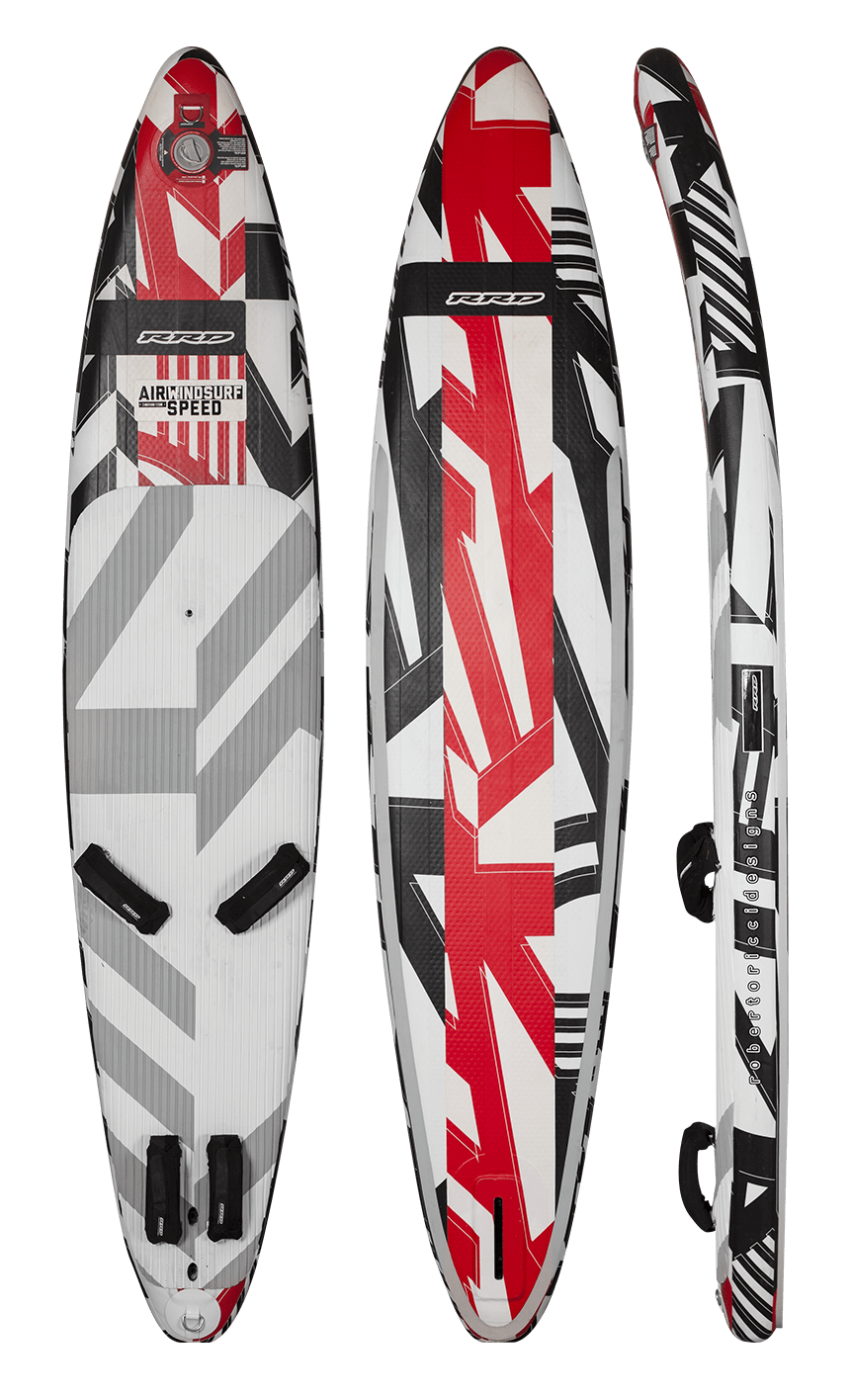 | AIRWINDSURF SPEED | SIZE | FINS + BOX SYXTEM | R•S•S | WEIGHT ±5% | ARTICLE CODE |
| --- | --- | --- | --- | --- | --- |
| 70 LTS | 240X50 X12 CM | TUTTLE BOX 32 CM FREEMOVE RRD G-10 | 4.5-7.5 | 5,5 KGS | 22AWS |