Nothing has been left out when designing these race winners. Excellent speed, incredible early planing and upwind abilities. You'll never stop improving, you just need to enter the water and start planing with it. The Firerace is the best board to improve your performance and to get you ready for the World Cup.
We have added the FOILBOX which is a specially reinforced deep Tuttle box design to be used with both standard fin and hydrofoil to allow you to multiply your sessions and always get your best out of it. Provided with 2 different fins, the 40 and the 44, it always behaves properly in all various conditions.
The Firerace is a pure race winning machine provided at an affordable construction!
Effortless gybing
Earliest planing slalom boards in the business
Sensational top-end speed
Innovative cut-out design giving an increased control and better acceleration
Moderate nose deck concave for increased control and weight saving
Equipped with the FOILBOX for both hydrofoil and standard fin to multiply your sessions
PS/ HD Glass/ Wood sandwich skin on top and bottom with a Glass crossed fibers laminated in Single Shot moulding process.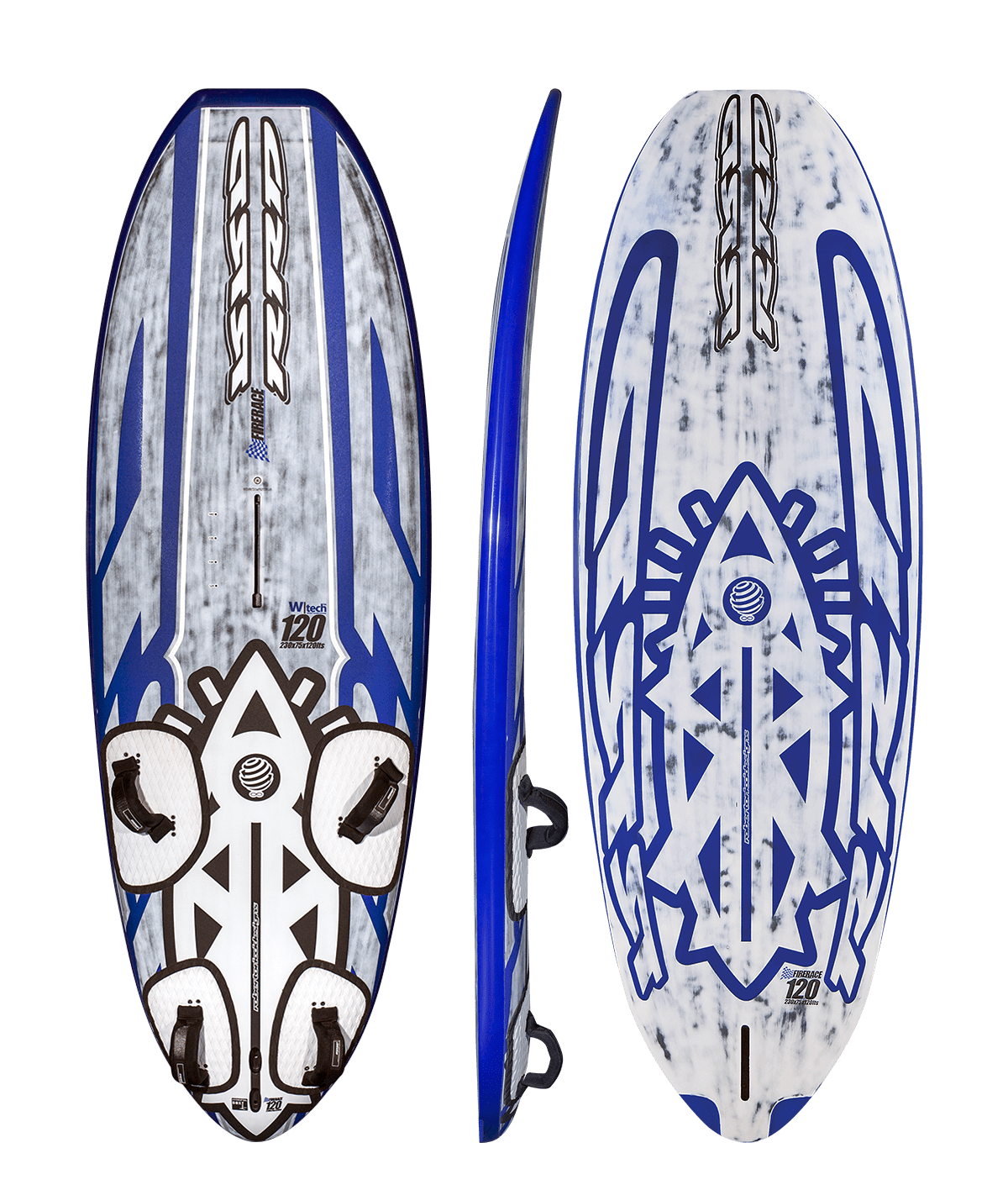 Fire Race W-Tech 120 Club – One Design
SIZE
FIN BOX
FINS
R•S•S
WEIGHT ±6%
ARTICLE CODE
120 LTS
230×75 CM
FOIL BOX
– MFC KP RC G-10 40 tuttle head
– MFC KP RC G-10 44 tuttle head

5.5 – 9.5
7,3 KGS
23FRC120WFB