We introduce 4 new modern freeride shapes to maximize fun and versatility of use. The FIRERIDE has the most accessible range of use to adapt at its best to everyone. Compared to the Firemove V3, it is compeletely different in dimensions, far longer and narrower. It reminds of a more classical concept of freeride board, but with a modern look. Comfortable, planing and with superb versatility skills to suit all levels and type of uses.
Thanks to its length, it perfectly adapts to foilwindsurfing, especially when learning and even for a more advanced level. The Fireride is a new evolution in terms of versatility in all wind conditions and able to carry big size sails as well as very small sizes also for rental fleets.
Full V double concave hull with flat tail end so to maximize stability, early planing and easy jibing. Moreover the fuller size rails from nose to tail maximize lateral stability, reduce drag and increase floatation.
Available in 3 different technologies LTD, WOOD and E-Tech for different needs and cost requirements.
Adaptable to wind foil thanks to the FOIL BOX which is available only in Wood and LTD version.
The LTD model is a semi custom/carbon deck and glass bottom
The WOOD model has a semi custom/wood deck and bottom
E-TECH is made with I-shot/E Tech Epoxy technology
115 / 125 / 135 / 155 LTS
RRD Foil Box vs Long Tuttle Box (WOOD & LTD only)
Semi custom / carbon deck and glass bottom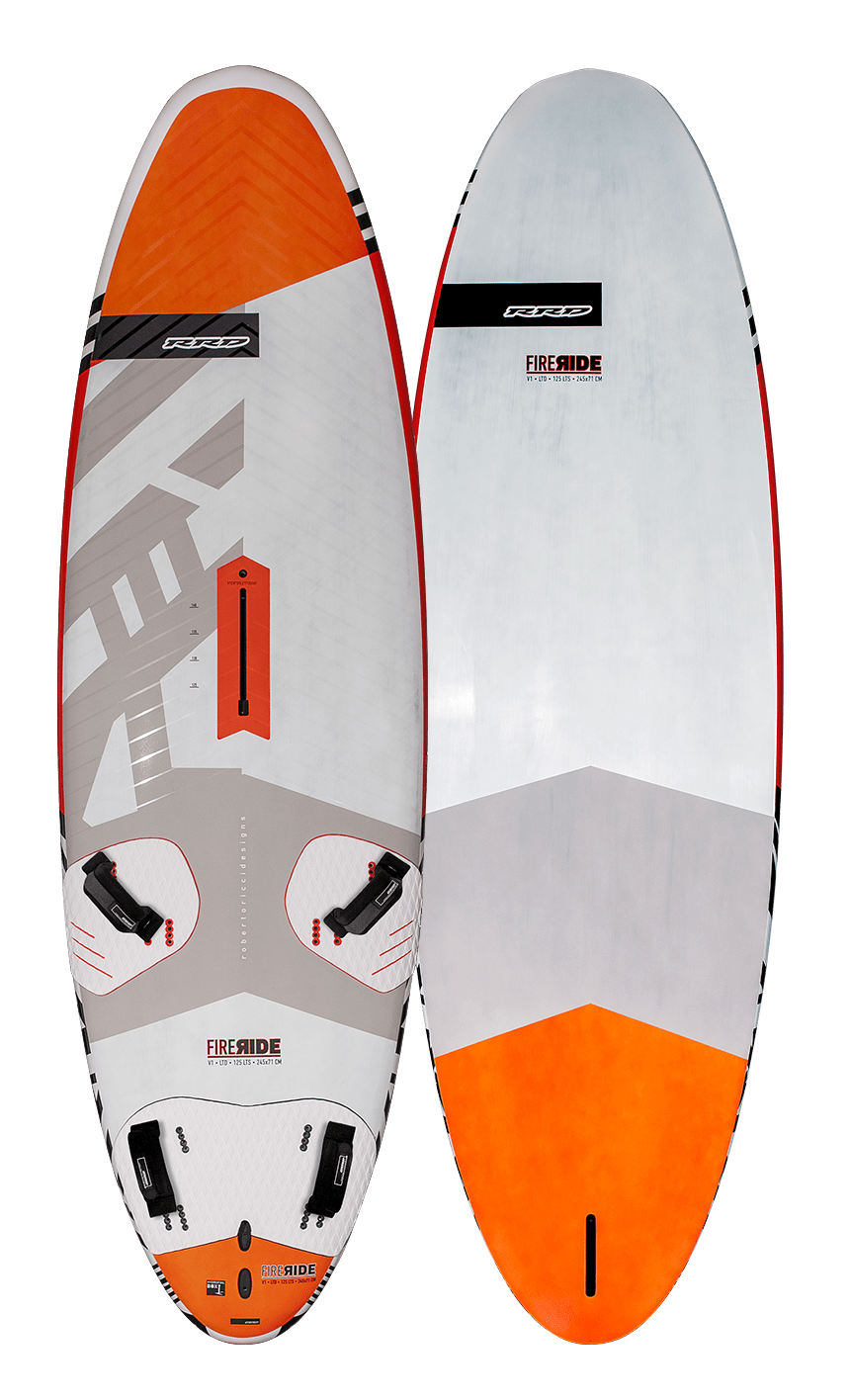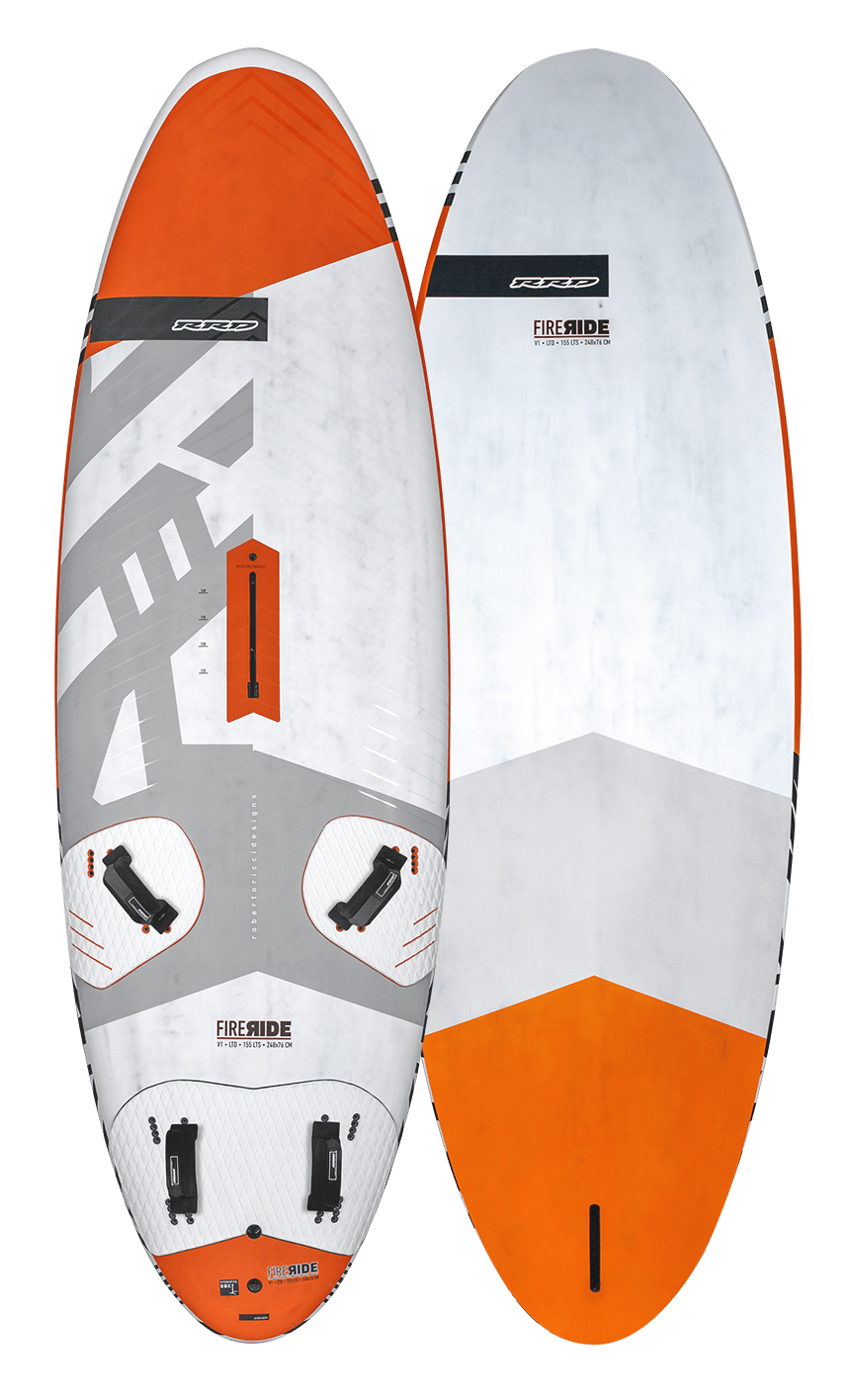 | FIRERIDE V1 LTD | SIZE | FINS | FIN BOX | R•S•S | WEIGHT ±5% | ARTICLE CODE |
| --- | --- | --- | --- | --- | --- | --- |
| 115 LTS | 242 x 67 CM | MFC LIQUID PRO G-10 40 | TUTTLE HEAD / FOILBOX | 4.7/6.5 | 7.4 KGS | 23F115L |
| 125 LTS | 245 x 71 CM | MFC LIQUID PRO G-10 42 | TUTTLE HEAD / FOILBOX | 5.0/7.0 | 7.6 KGS | 23F125L |
| 135 LTS | 248 x 73 CM | MFC LIQUID PRO G-10 44 Tuttle head | TUTTLE HEAD / FOIL BOX | 6.0/8.0 | 8.5 KGS | 22F135L |
| 155 LTS | 248 x 76 CM | MFC LIQUID PRO G-10 46 Tuttle head | TUTTLE HEAD / FOIL BOX | 6.5/9.0 | 9.1 KGS | 22F155L |
Semi custom/wood deck and bottom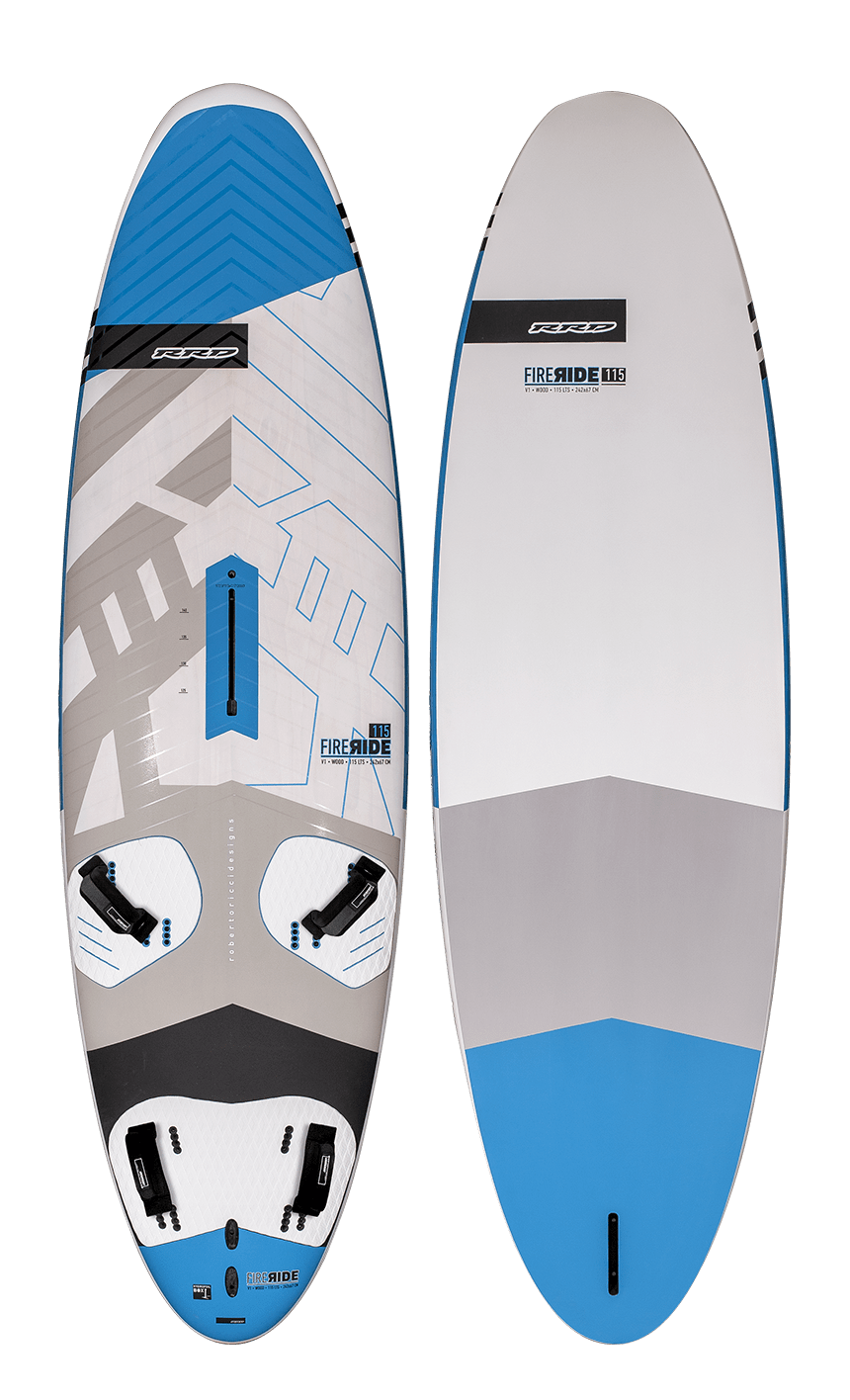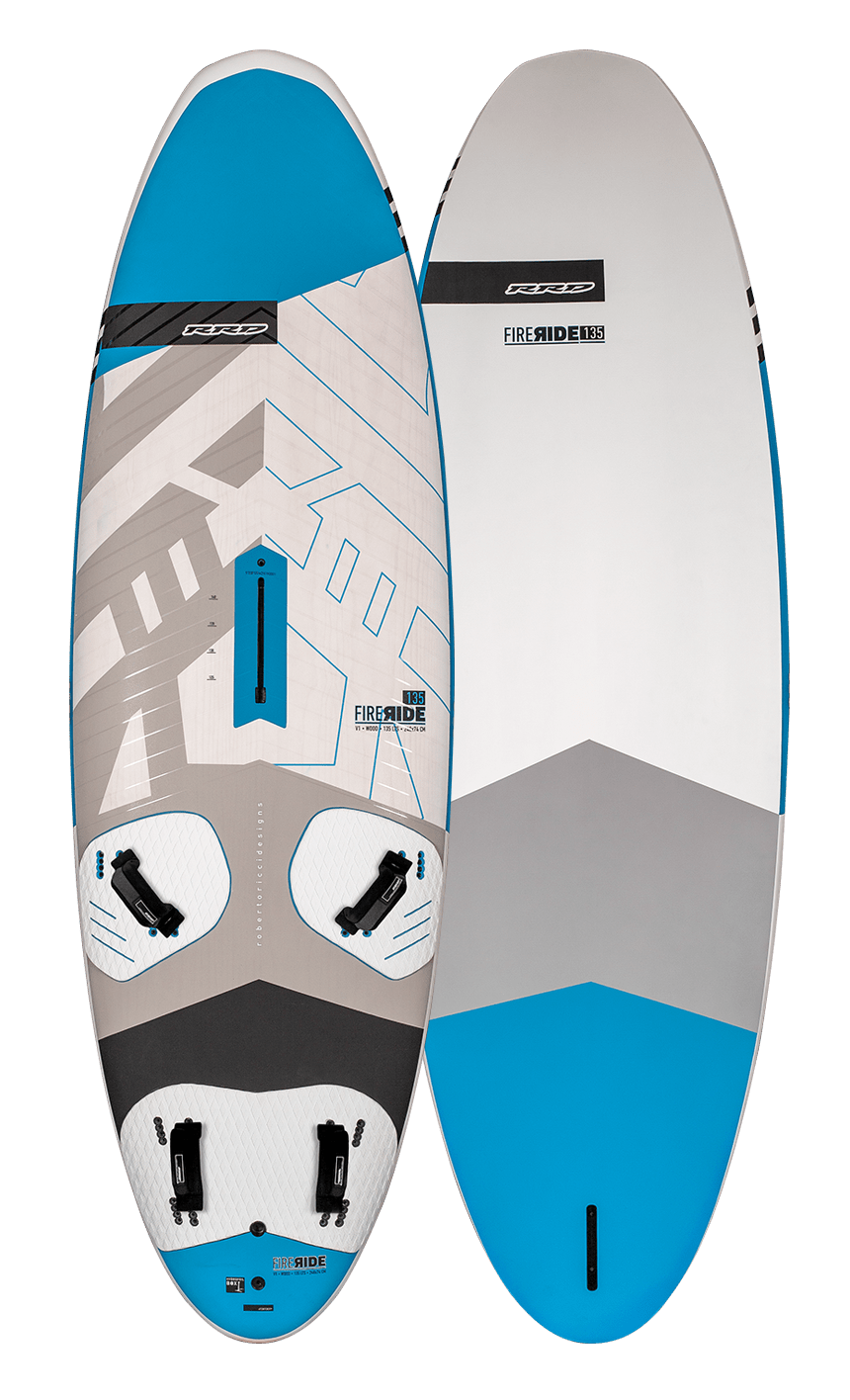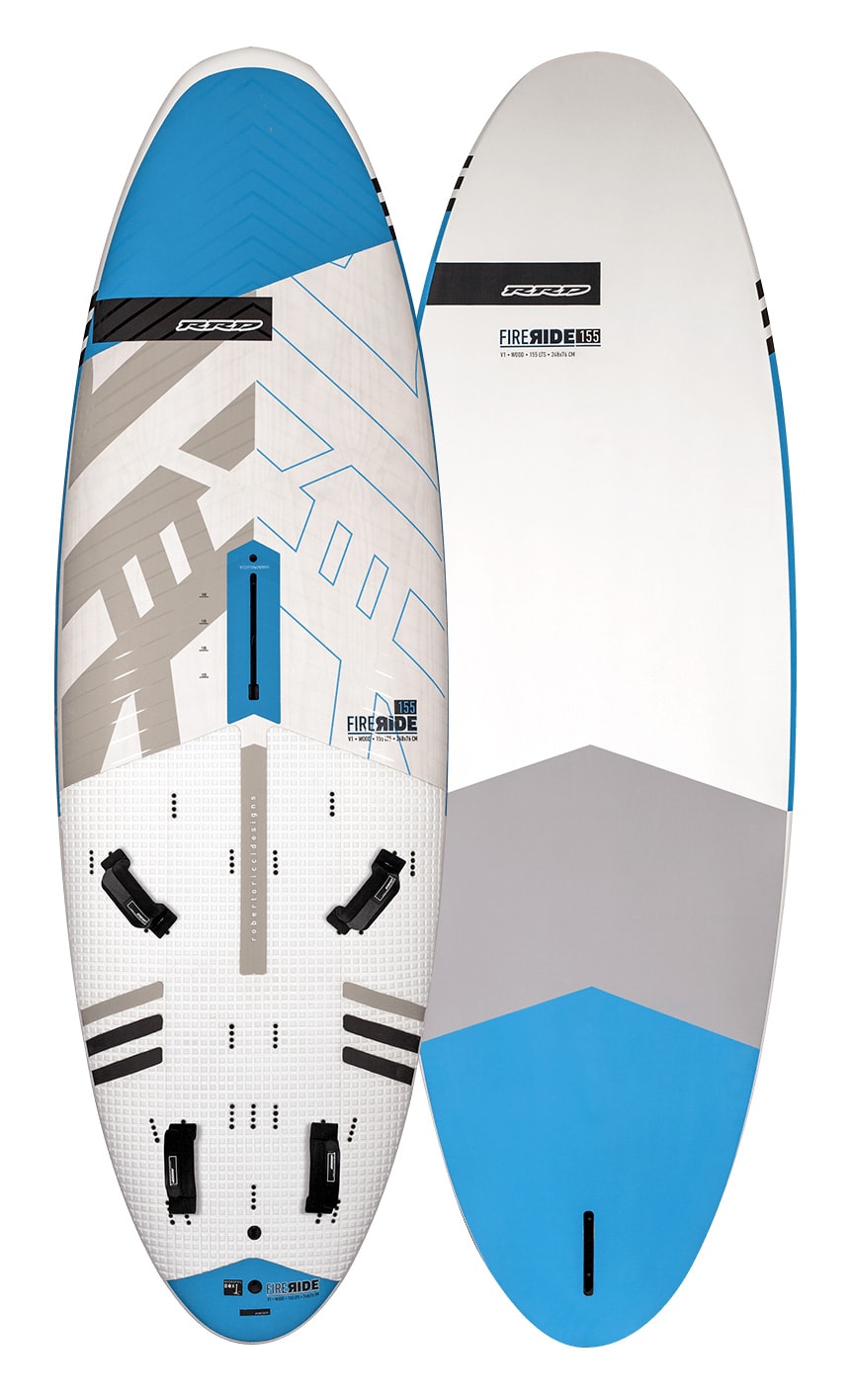 | FIRERIDE V1 WOOD | SIZE | FINS | FIN BOX | R•S•S | WEIGHT ±5% | ARTICLE CODE |
| --- | --- | --- | --- | --- | --- | --- |
| 115 LTS | 242 x 67 CM | RRD FREERIDE FIN 40 (RTM) | TUTTLE HEAD / FOILBOX | 4.7/6.5 | 7.8 KGS | 23F115W |
| 125 LTS | 245 x 71 CM | RRD FREERIDE FIN 42 (RTM) | TUTTLE HEAD / FOILBOX | 5.0/7.0 | 8.2 KGS | 23F125W |
| 135 LTS | 248 x 73 CM | RRD FREERIDE FIN 44 (RTM) TT | TUTTLE HEAD / FOIL BOX | 6.0/8.0 | 8.8 KGS | 22F135W |
| 155 LTS | 248 x 76 CM | RRD FREERIDE FIN 46 (RTM) TT | TUTTLE HEAD / FOIL BOX | 6.5/9.0 | 9.4 KGS | 22F155W |
I-shot/E Tech Epoxy technology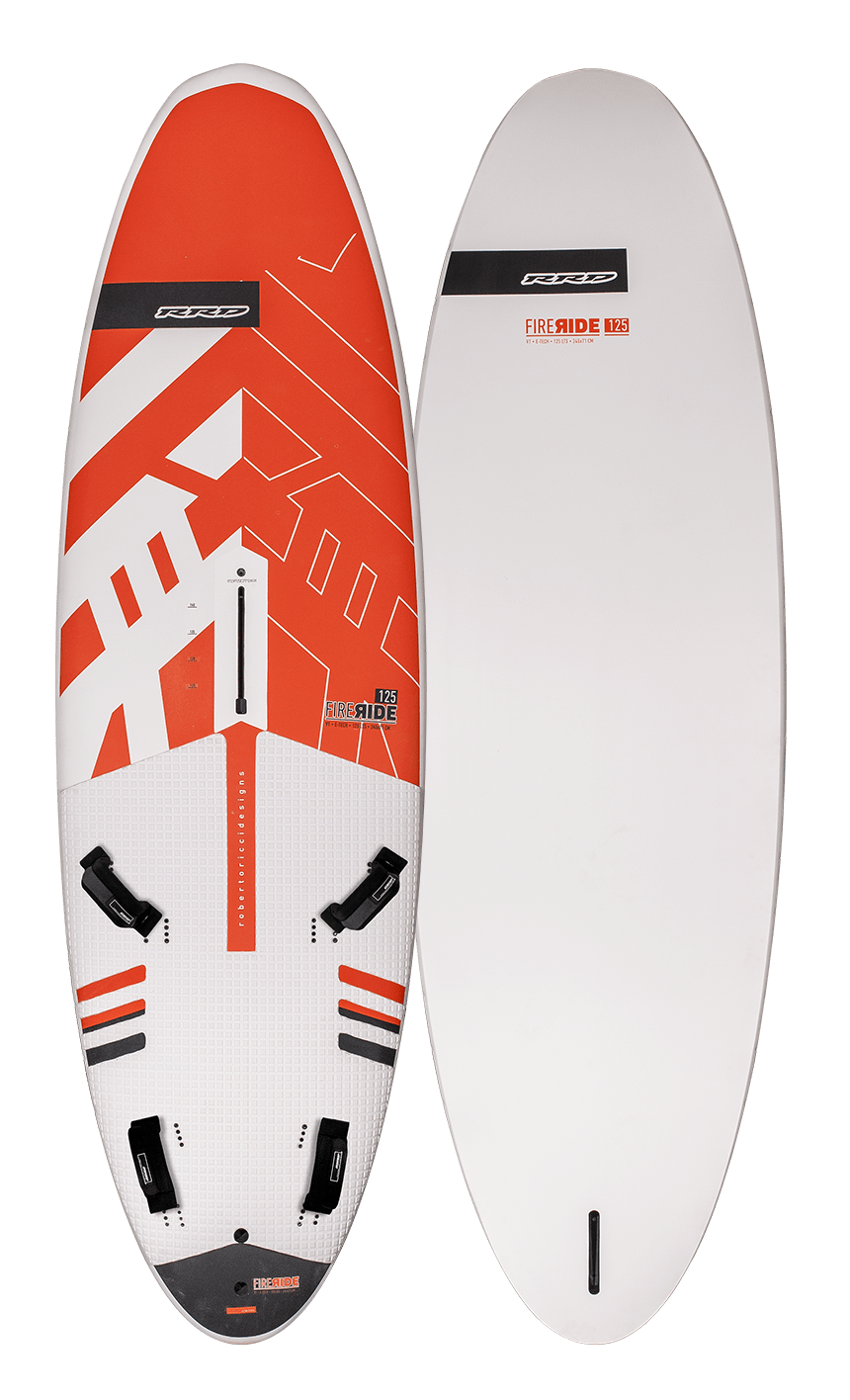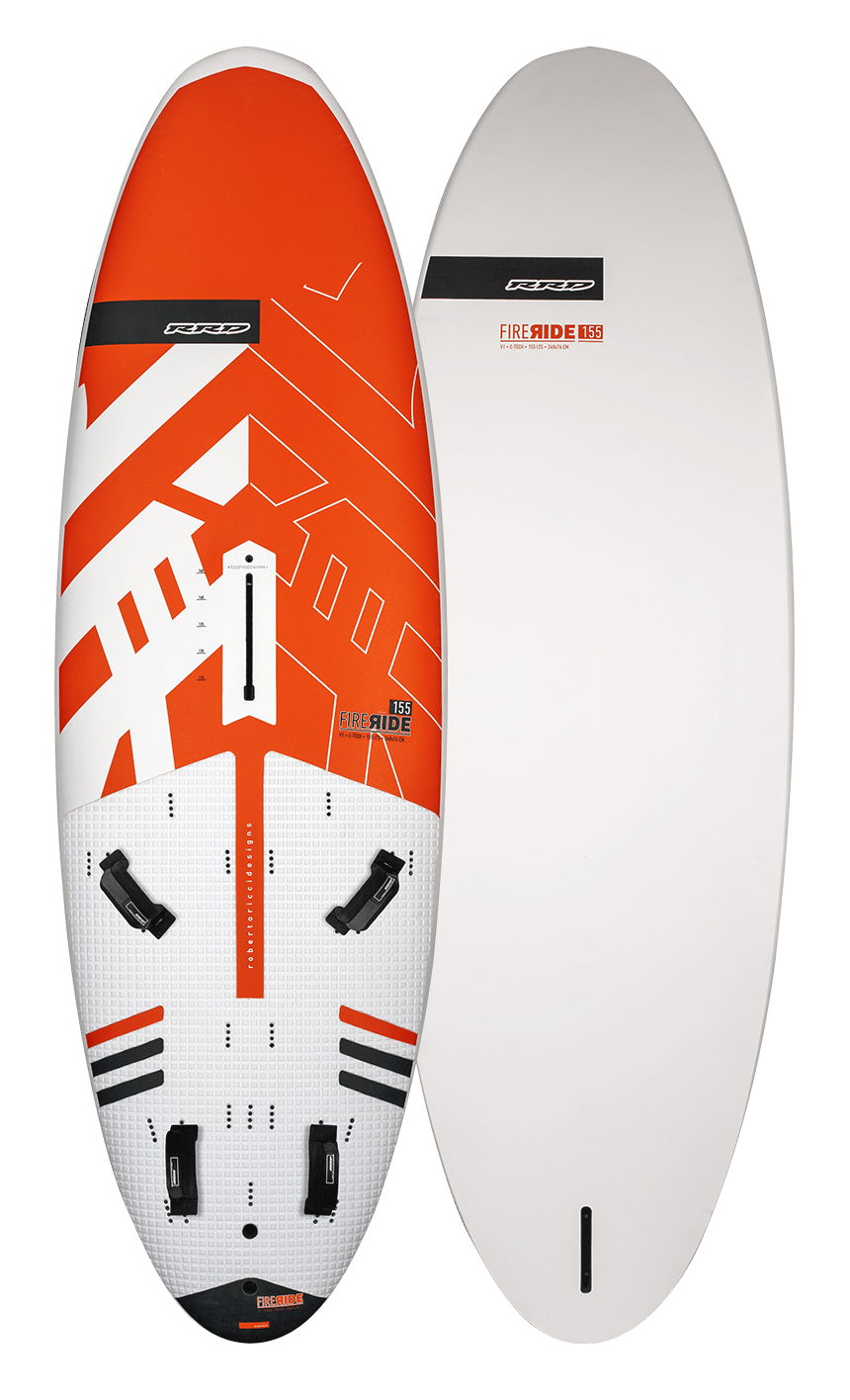 | FIRERIDE V1 E / TECH | SIZE | FINS | FIN BOX | R•S•S | WEIGHT ±5% | ARTICLE CODE |
| --- | --- | --- | --- | --- | --- | --- |
| 115 LTS | 242 x 67 CM | RRD FREERIDE FIN 40 (RTM) | TUTTLE BOX | 4.7/6.5 | 8.9 KGS | 23F115E |
| 125 LTS | 245 x 71 CM | RRD FREERIDE FIN 42 (RTM) | TUTTLE BOX | 5.0/7.0 | 9.4 KGS | 23F125E |
| 135 LTS | 248 x 73 CM | RRD FREERIDE FIN 44 (RTM) TT | TUTTLE BOX | 6.0/8.0 | 9.1 KGS | 22F135E |
| 155 LTS | 248 x 76 CM | RRD FREERIDE FIN 46 (RTM) TT | TUTTLE BOX | 6.5/9.0 | 10.2 KGS | 22F155E |