PROGRAM: WINDFOIL / LIGHTWIND SLALOM
Welcome to the future… We are proud to introduce you our first windsurf foil board in collection: The RRD H-fire 91.
Windfoiling is the latest and most exciting trend in windsurfing which makes you finally enjoy those light wind days and have proper fun in marginal conditions. With only 7/8 knots you will be flying over the water and cover distances that you could have only dreamed of. The H-FIRE 91 was developed in collaboration with Antoine Albeau and is designed to be used with sail sizes from 5.0 square meters and up. The board is 236 x 91cms of width, with a very wide tail area that makes it easy to get up on the foil and control it.
The 236cms length will make your learning process an easy one and will become extra functional once you will try your first jibes. The board is very handy when foiling at high speed when you need maximum control during touch downs and works well also for a standard fin ride.
Specifically designed with a FOIL FIN BOX to hold the strong forces generated from the hydrofoil mast, the sail and rider; the H-Fire 91 has all the features for a great foiling experience at any level.
– Wide Tail and Deck Shape for an easy ride while in the air or in the water
– Specific Hydrofoil resistant Deep Tuttle Fin Box, also usable with standard fins
– Full Pad for maximum comfort and grip all over the stepping area
– Middle Carry Handle for an easier transport to the water
EPS / Wood deck and bottom sandwich / Biaxial Glass 160 grams on deck and bottom / Custom made technology finish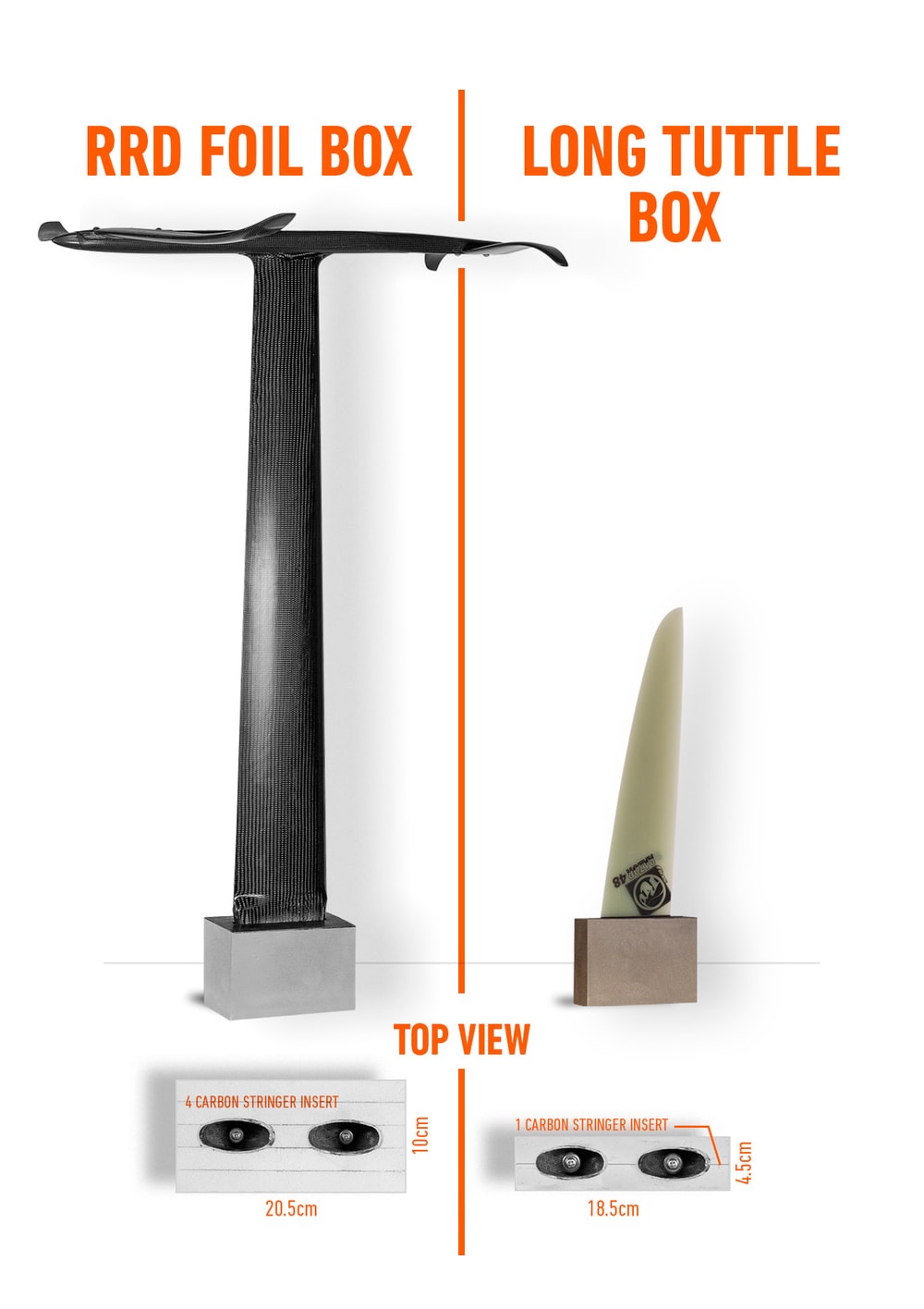 RRD Foil Box vs Long Tuttle Box
| H-FIRE 91 | SIZE | FIN BOX | R•S•S | WEIGHT ±5% | ARTICLE CODE |
| --- | --- | --- | --- | --- | --- |
| 150 LTS | 236×91 CM | FOIL BOX | 5.0-9.0 | 9,3 KGS | 22HF91 |