We have worked on an unique board for windfoiling as we wanted to develop an innovative and modern concept for light wind. We realized that the length of the board could be reduced. Only by doing it you can actually have more maneuverability and a huge advantage in transport.
The shorter board greatly reduces frictions and increases the feeling of adrenaline. The potential in light wind is greater as you don't need a bigger size than a 6.0 sail to foil with 8 knots of wind.
Furthermore the ease in transport. A short board takes up far less space in the car, making it more comfortable to carry around.
Roberto Ricci:
"180 cm of length is a total breakthrough as it is the most fun and accessible foil board, it flyes earlier than all the other boards we have tried, stays up foiling longer and easier and is still floating perfectly when uphauling a big sail."
This board is one of the biggest eye opener we had in a really long time. We called it POCKET ROCKET.
1 1
Features
180 cm of length for maximum maneuverability and transport convenience
76 cm of width and 122 litres to make it accessible to everyone
The thick rails all the way from the tail to the nose provides the volume to float in the lightest wind and uphaul any size of sail
Deck concave and full EVA pad for top class comfort
Easy carry HANDLE on the bottom to facilitate the transport of the board, rig and foil to the water
Deck HANDLE for board only transport
Tuttle head foil box for windfoiling
Convertible to SUP FOIL thanks to the US FOIL FIN BOX
1 1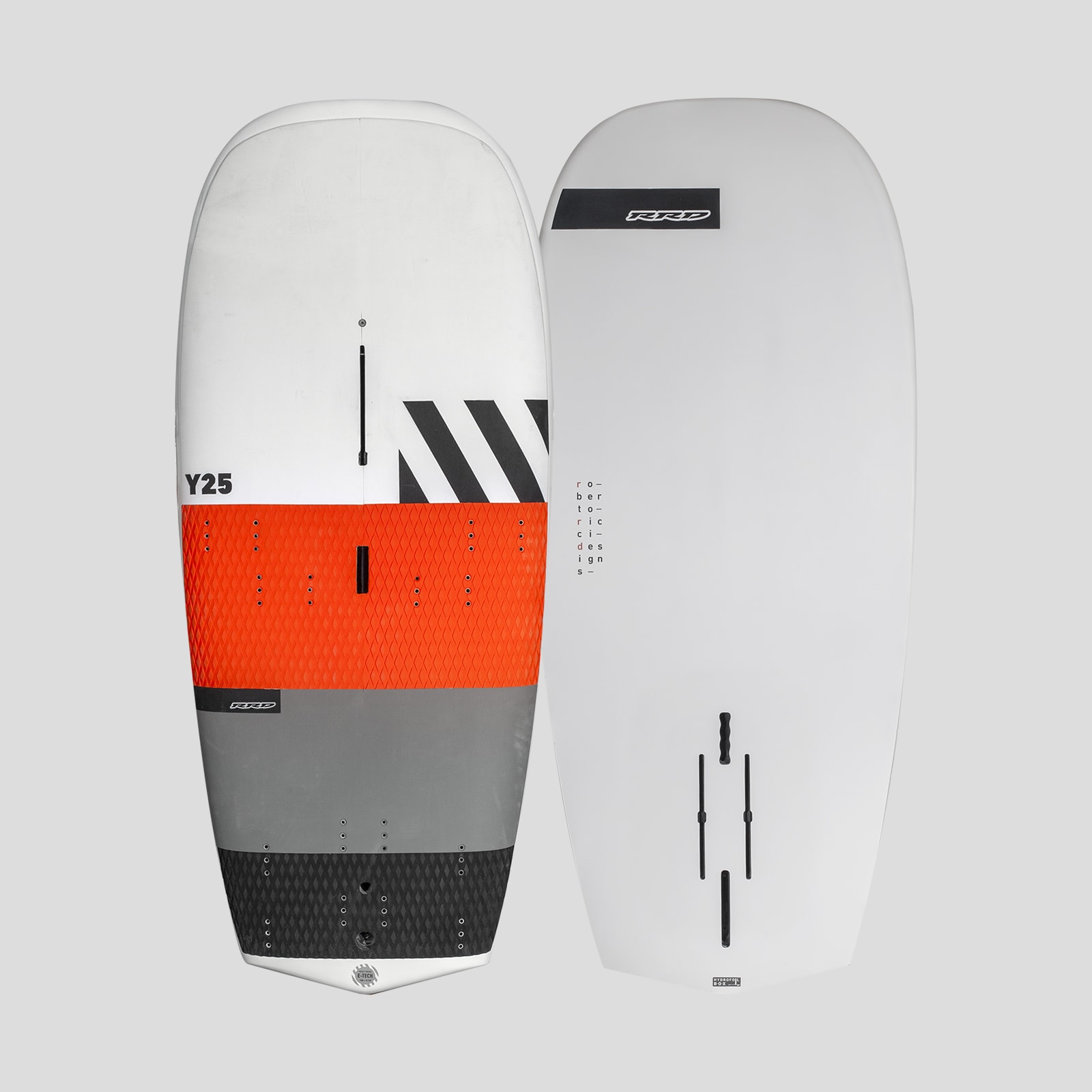 | MODEL | SIZE (CM) | VOLUME (LTS) | STD WEIGHT ±5% (KG) | REC. SAIL (RSS) | FIN + BOX SYSTEM | FIN | STRAPS | ARTICLE CODE |
| --- | --- | --- | --- | --- | --- | --- | --- | --- |
| POCKET ROCKET 180 E-TECH Y25 | 180x76cm | 122 | 9.0 | 4.0-6.4 | TUTTLE HEAD FOIL BOX / US SUP FOIL BOX | NO FIN | NO STRAPS | 25PR180E |
Our first 3 prototypes were 200, 190 and 180 cm long with tick rails and volume from the tail until the nose.
When we first rode the Pocket Rocket 200 cm proto we immediately understood that we had our feet onto a new real jewel. The lack of a nose in front of the mast track, allowed to be more stable and keep foiling even in the lightest winds without the need of a big sail. It was enough to use a 5,2 Gamma 3 batten wave sail at all time with only 10-15 knots of wind, having a blast.
A week later we made a new 190 cms and even a 180 cms. Both of them had the same maximum width (76 cms), just different lengths and volume displacement.
The Pocket Rocket proto 190 felt better than the 200 as the feeling of foiling longer and easier was even more evident, but the 180 was a total breakthrough as it planed earlier than both the 200 and 190, stayed up foiling longer and was still floating perfectly when uphauling a bigger sail.
Not to mention the practical side of things while you pack up and load the gear in your car! The Pocket Rocket 180 perfectly fits inside the booth of any cars (even inside a Fiat Panda!) and together with your hydrofoil bag and one of our compact rigs, you can go to the beach looking like you have your kite gear with you and not a windfoiling machine.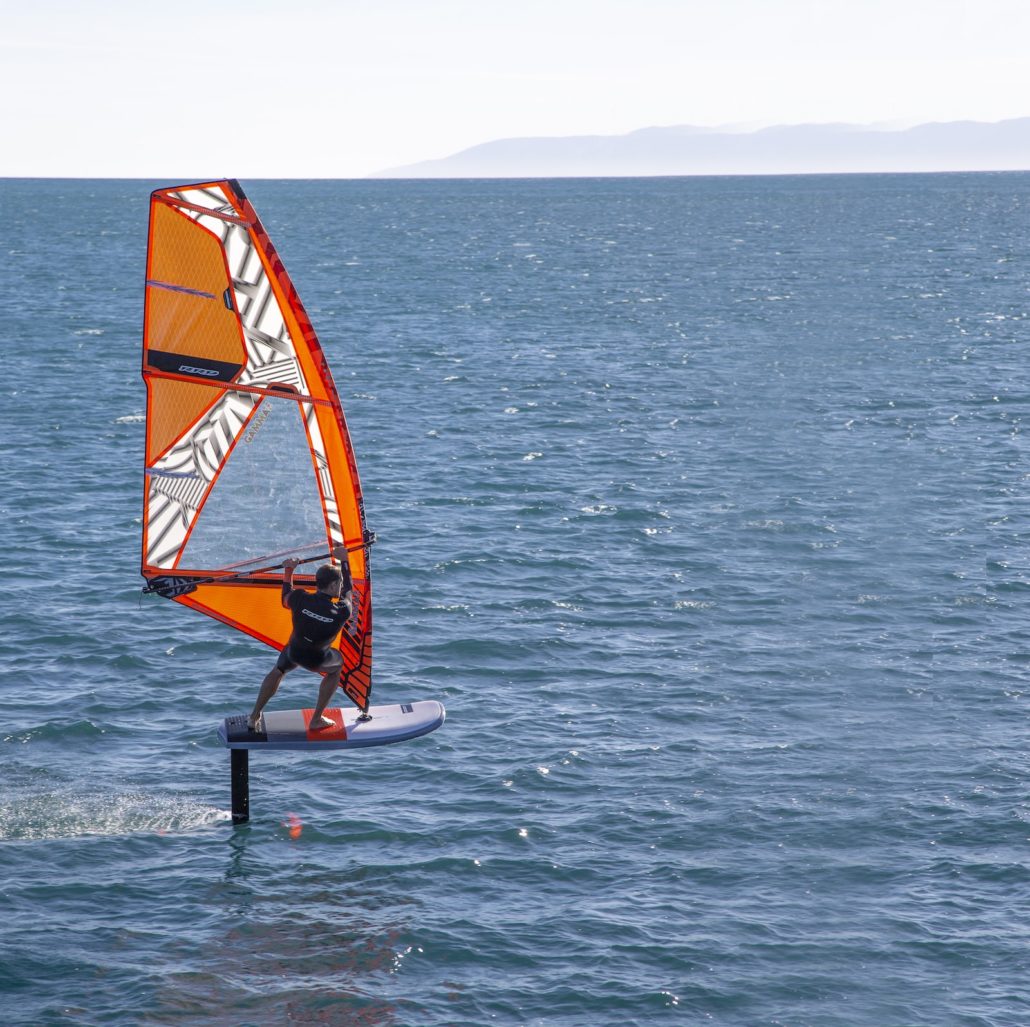 RECOMMENDED FOILS AND SAILS
The combination of the Pocket Rocket 180 with our WH ALU FLIGHT 85 hydrofoil is a fantastic mix of early planing, long "floating/foiling" characteristics even when the wind drops, super easy to come off the water under the slightest pumping action on the rig. This is our best freeride combination for those who prefer control and speed with the lightest conditions.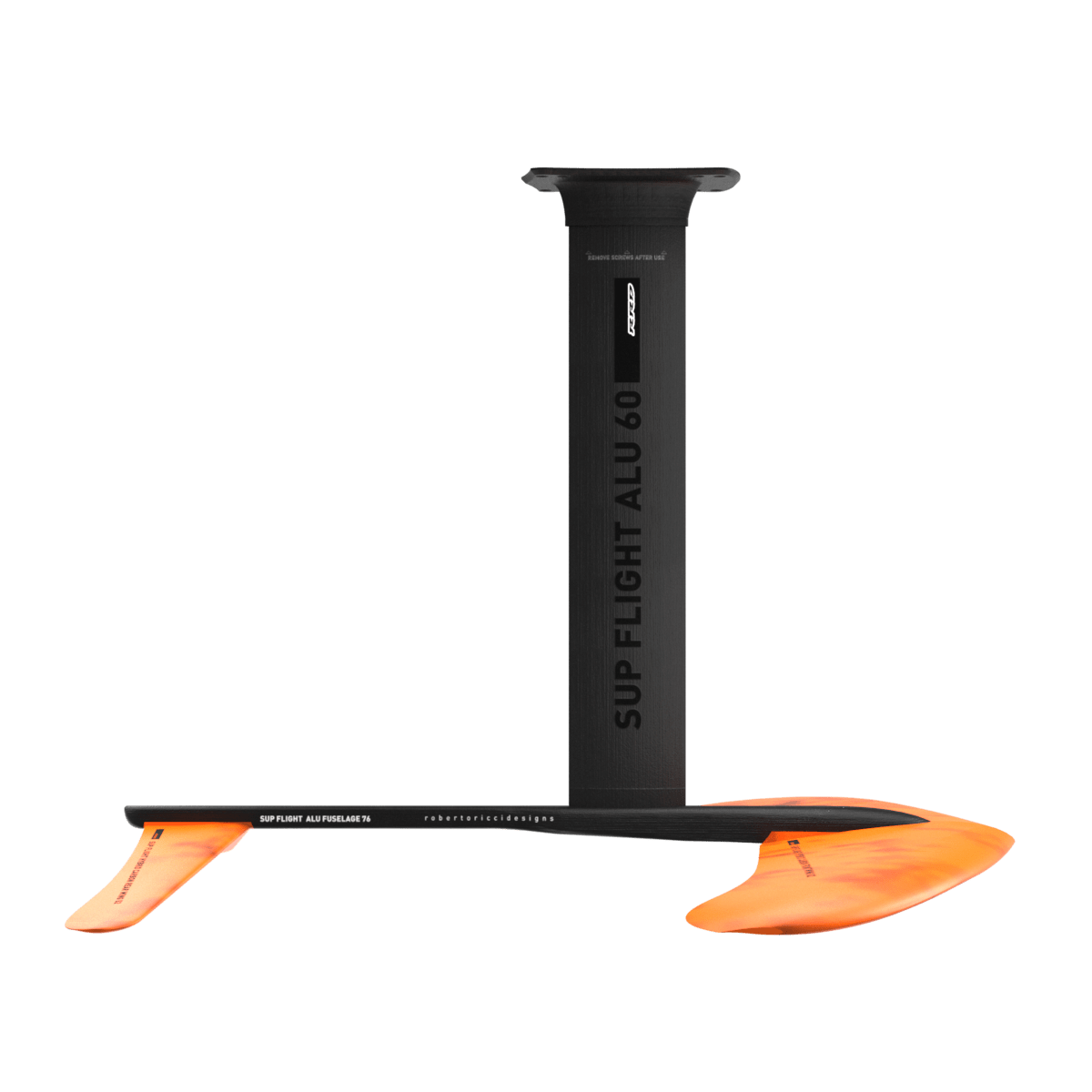 SH FLIGHT HYDRFOIL + WH CONVERTIBLE KIT
For those who instead want to immediately learn how to jibe and be the first ones to foil and do not care so much about top speed, we have developed a CONVERTIBLE KIT that allows to convert the SH FLIGHT HYDRFOIL (our SUP/SURF/KITE HYDRFOIL ) into a WINDSURF UNIVERSAL HYDROFOIL. The Conversion Kit provides a 100 cms fuselage, the tuttle insert and (if requested) an 80 cms mast to make the SH FLIGHT HYDRFOIL ready to be used with the windsurf sail.
This is a unique full convertibile set up that allows to learn how to foil, jibe and ride any watersports from surfing to supping to kiting to wind foiling…
With the Compact Freefoil we have exactly the same performance as the FREEFOIL, but with a sail and rig that fits in a back pack. Windsurfing has never been so compact. A board length of 180, a complete rig that fits in a back pack and the foil… The whole package fits in the back of a car with ease!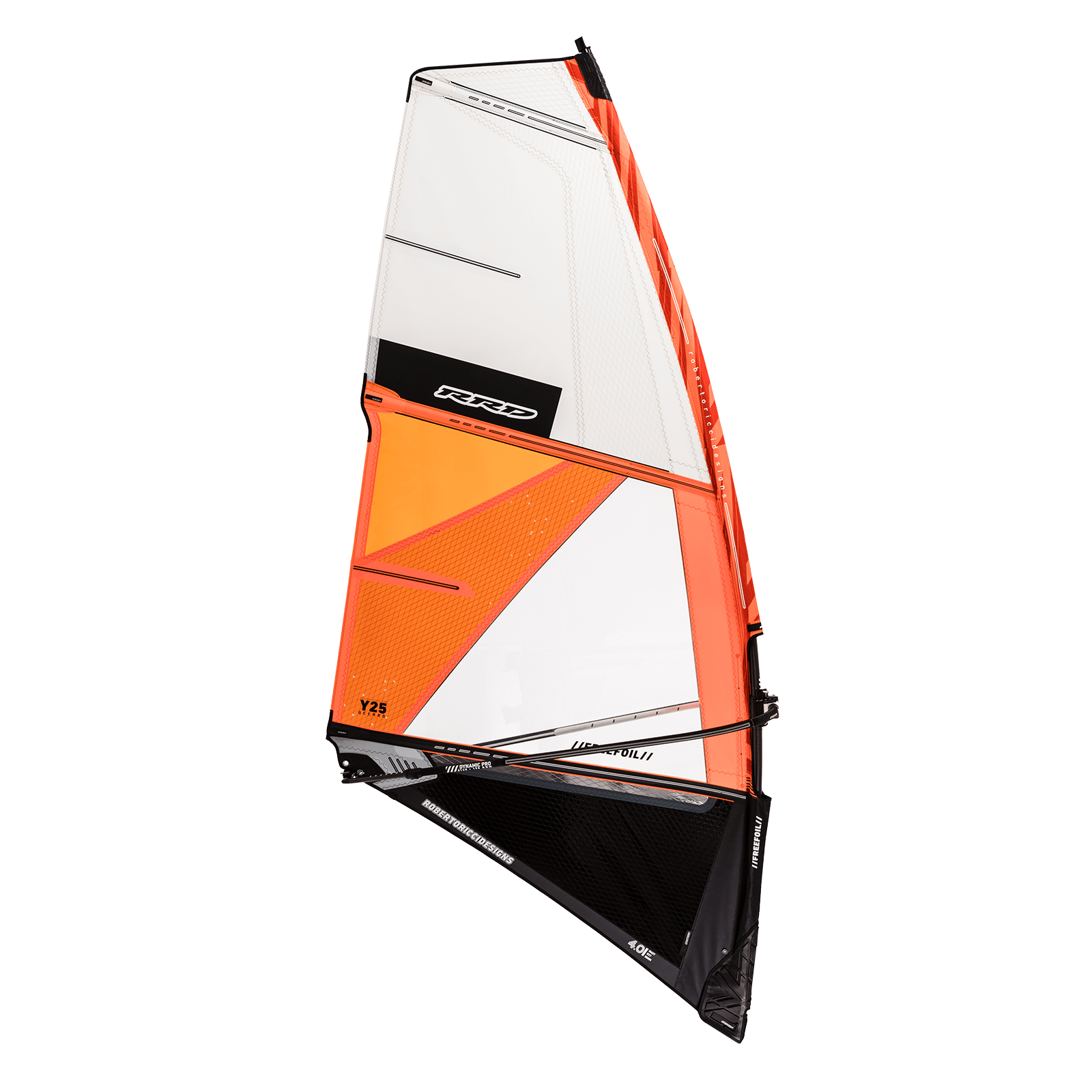 We developed a sail with great low end to get flying really early, but then that disappeared in the hands once you are flying. We just wanted something really light, throwabout and above all else FUN. The result was a 3 battens in the 4.0, 5.0 and a 4 battens sail in the 5.8, 6.4 sizes. The Freefoil sail was born.