A high performance rig package that fits in a back pack. Portable fun.
Without doubt our greatest innovation to date, the Airwindsurf rig gives you high performance windsurfing, in a portable package. A 5 piece mast, 2 piece boom and a sail that folds in half. This is the future of windsurfing. A 5 batten freeride design offering plenty of low end juice to get you up and riding, no matter what RRD board you put it on. Available in 2 technologies. The Airwindsurf comes with a standard C35 mast, or for the ultimate in performance the Airwindsurf Pro comes with a C80 mast. Whichever you choose this is high performance windsurfing that fits in the boot of a Ferrari.
Whether you're traveling, have a small car, or if you are just short of storage space, the Airwindsurf rig ensures you never compromise on performance.
NEW 5 piece mast
NEW 2 piece boom
NEW 5 Batten folding sail
NEW Zero Extension base and uphaul
NEW Back pack to fit it all in
INSIDE THE BAG YOU WILL FIND:
Sail
Mast (5 pieces)
Boom (2 pieces)
Zero extension
Uphaul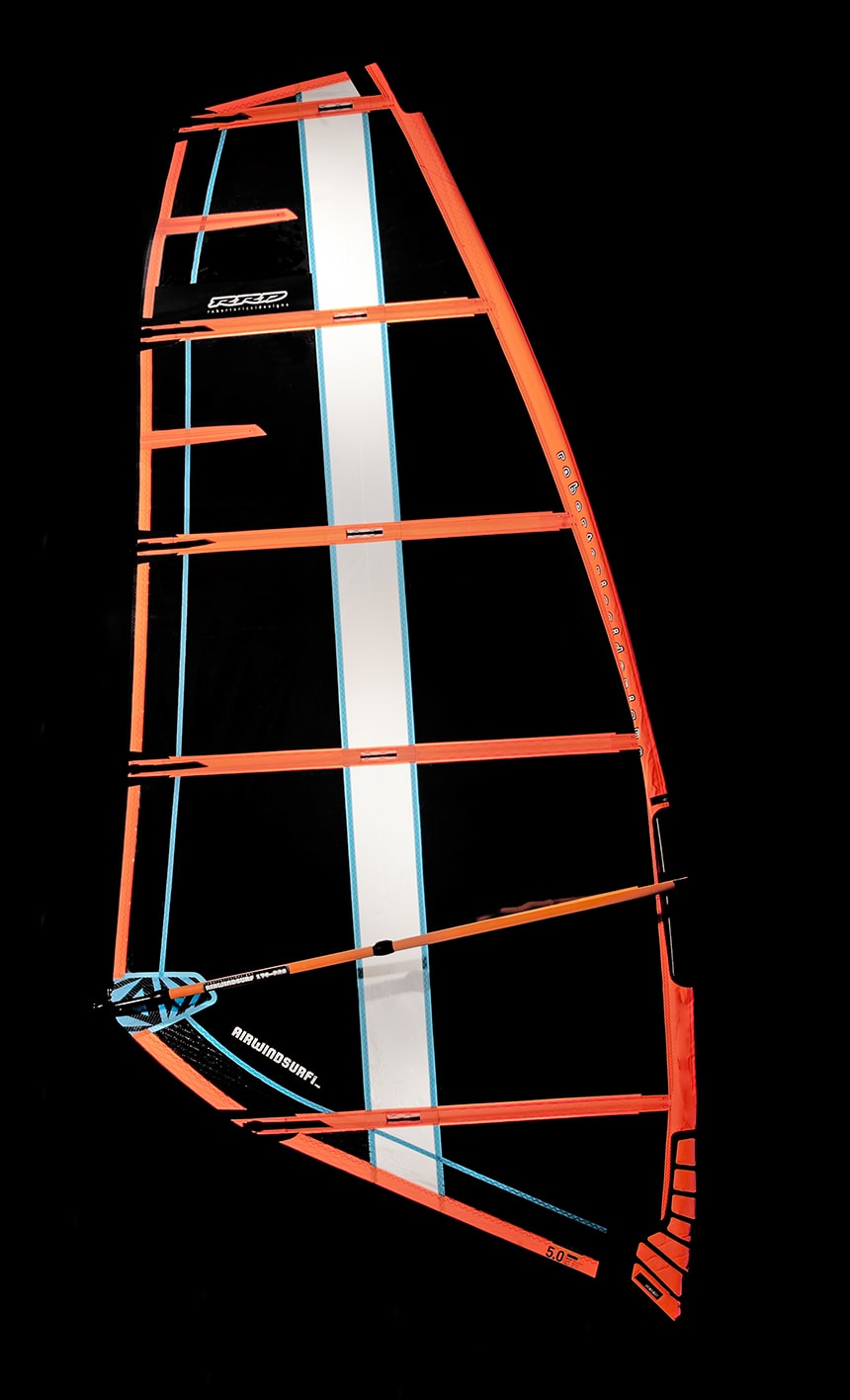 | AIRWINDSURF MK1 | LUFF | BOOM (±2cms) | BATTENS | REC. MAST | HEAD | ART. CODE |
| --- | --- | --- | --- | --- | --- | --- |
| 5.0 PRO | 398 | 175 | 5 | AIRWINDSURF 400 C80 RDM | FIXED | 22AWP5 |
| 6.0 PRO | 428 | 190 | 5 | AIRWINDSURF 400 C80 RDM | FIXED | 22AWP6 |
| 7.0 PRO | 458 | 204 | 5 | AIRWINDSURF 400 C80 RDM | FIXED | 22AWP7 |
| 5.0 | 398 | 175 | 5 | AIRWINDSURF 400 C35 RDM | FIXED | 22AWH5 |
| 6.0 | 428 | 190 | 5 | AIRWINDSURF 400 C35 RDM | FIXED | 22AWH6 |
| 7.0 | 458 | 204 | 5 | AIRWINDSURF 400 C35 RDM | FIXED | 22AWH7 |