5 batten freeride sail for all levels, offering top level performance at an affordable price. Easy handling, easy rigging and ease of use were always the priority on the Xtra and we continued in the same vain. Adjustments to the leech twist and the shaping have further refined the performance. With 4 battens in the 4.5 and 5.0, and 5 battens in the 5.5 and above, we optimize the perfect balance of performance and weight. Our Xtra X features 100% x-ply throughout for the ultimate in heavy duty performance. For all riders from beginner to advanced. This is a sail that you will never outgrow.
Customised printed X-ply – specific thickness and x-ply layup according to our demands, with the graphic sandwiched inside for long term durability.
Head curve – Reduction in the top batten length to reduce tip swing weight.
3D moulded tack fairing.
XTRA-X – full X-ply throughout for heavy duty durability.
4.5 / 5.0 / 5.5 / 6.0 / 6.5 /7.0 /7.5/ 8.0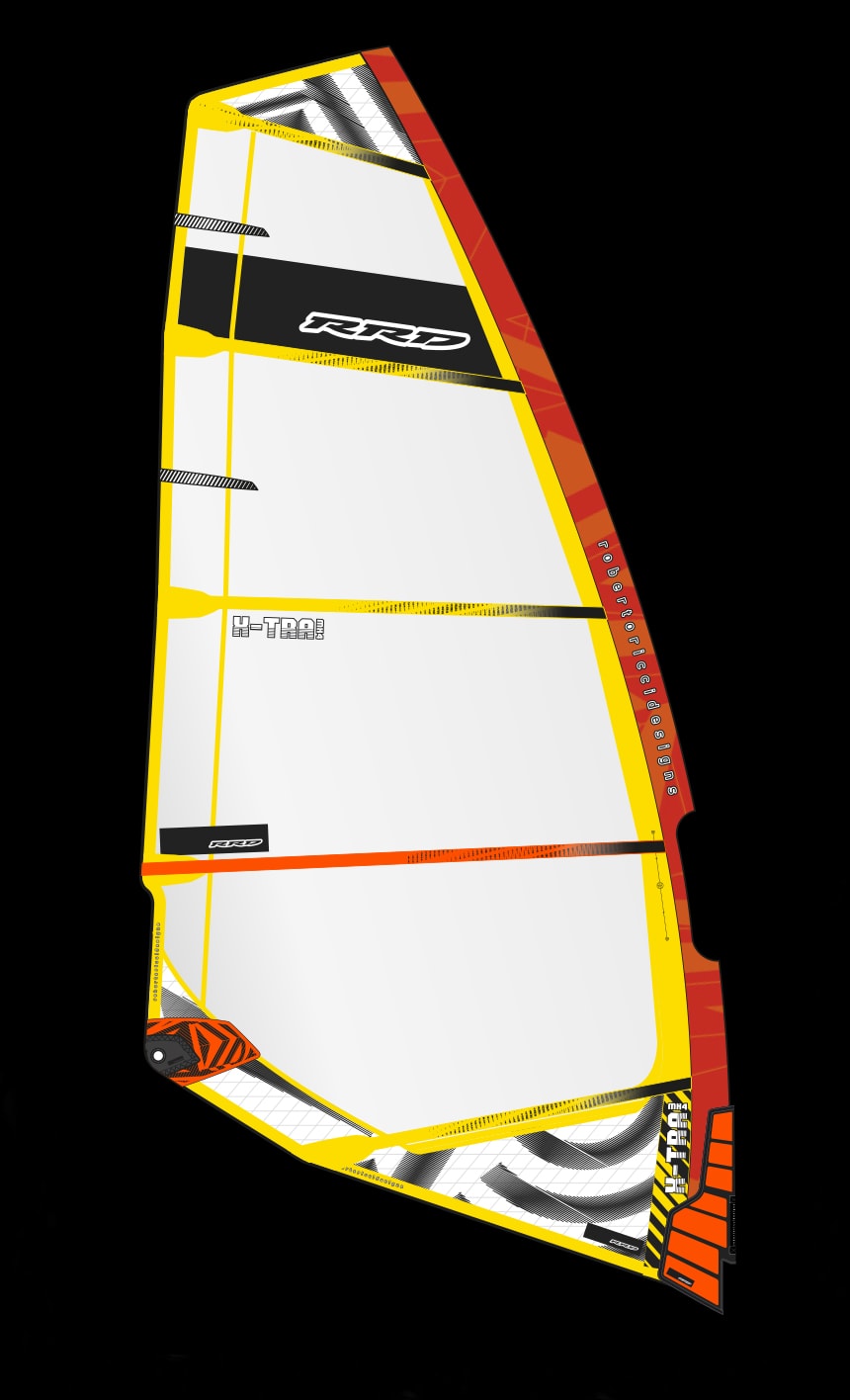 X-TRA MK4

X-TRA-X MK4

LUFF
BOOM (±2cms)
BATTENS
REC. MAST
HEAD
ARTICLE CODE
4.5
403
158
4
RDM 400
ADJ.
22XT 4.5
5.0
418
168
4
RDM 400
ADJ.
22XT 5.0
5.5
435
179
5
RDM 430
ADJ.
22XT 5.5
6.0
447
188
5
RDM 430
ADJ.
22XT 6.0
6.5
457
196
5
RDM 430
ADJ.
22XT 6.5
7.0
466
204
5
RDM 460
FIXED
22XT 7.0
7.5
474
215
5
RDM 460
FIXED
22XT 7.5
8.0
482
222
5
RDM 460
FIXED
22XT 8.0