RRD welcomes Ralph Boelen to the International kiteboarding team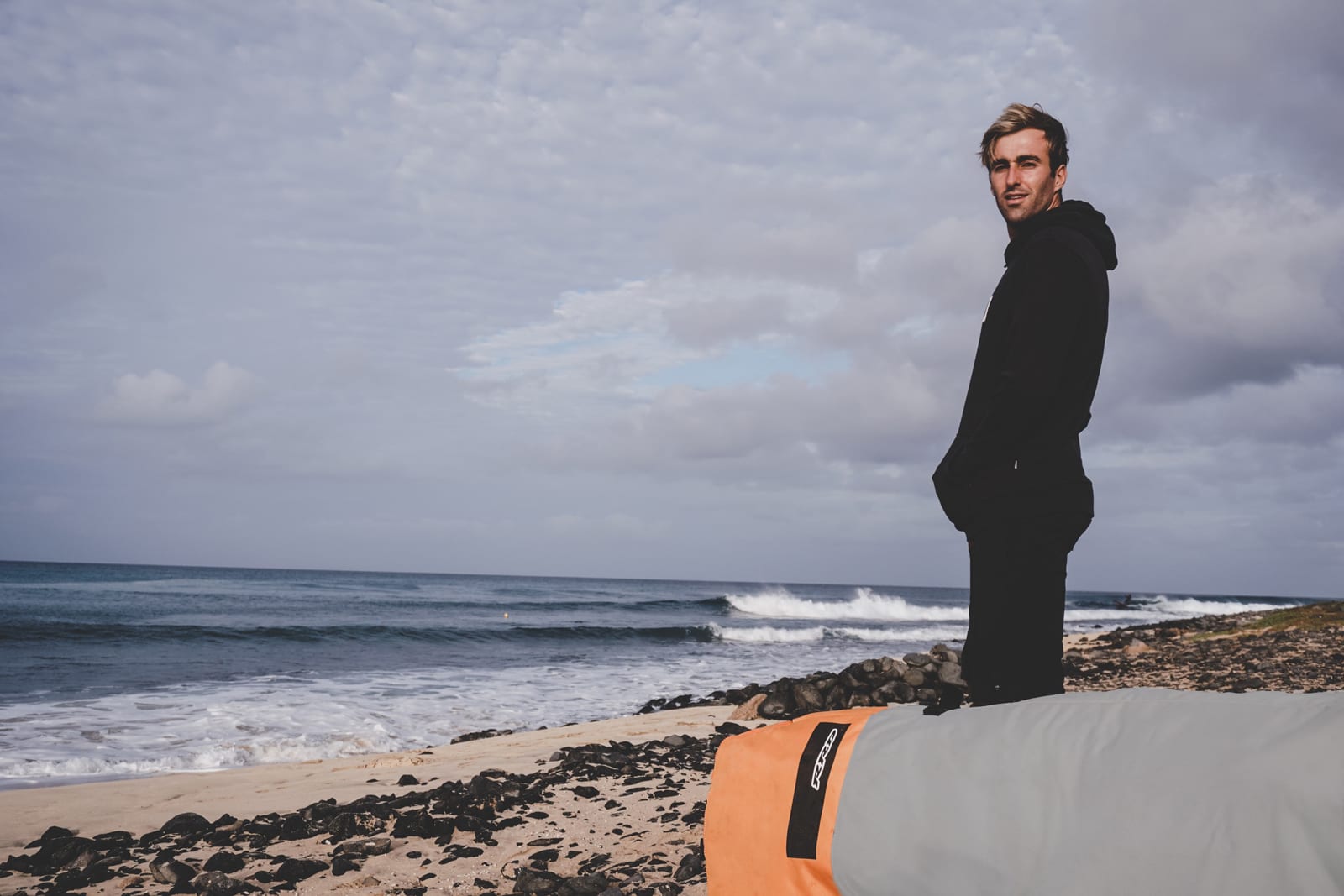 Welcome to the RRD international kite team Ralph Boelen!
– Where did you grow up?
I grew up in Normandy and still living there, so far I appreciate to find all the family close to me, especially after travelling on long trip away from them.
– Tell us more about your background in kitesurfing. 
I started kitesurfing pretty early, when I was 10 years old, with my two bothers and my sister, we have been introduced in this sport by my Dad in Normandy, I kept doing it occasionally when I could had a chance to travel with the family during the school breaks. It definitely became a great common interest for everyone, which made this sport much more fun. I started to step up my level up with the twin-tip especially on old-school tricks, until I finally finished school and dedicated a year traveling for the sport. I always wished i could spend a proper time to progress, and from that year I discovered the strapless discipline. I completely got stuck to it and I've been lucky to find myself progressing enough to sign up in my first competition after about one year.
– What is your best result?
My best result is 5th in the World Championship Ranking of the Global Kitesports Association (GKA) Tour, and after touched this result, you of course just wish to get a podium so far.
– What s your favorite gear?
I'm in love with the Religion MK8 obviously… the wave riding kite machine of RRD 😉 my go to board is definitely the C.O.T.A.N. V2, this board is a super playful perfectly working for many conditions and seems be holding well the pressure after heavy landings!
– What is your favorite spot?
Silversands/Barbados. Amazing playground to scratch some fun waves, great for learning moves.
One-Eye/Mauritius. Heavy walls when you remember your best turns and your worst ones.
Guincho/Portugal. Super windy spot, but one my favorites to throw huge airs with the nice kickers coming towards you.
– What are your goals for 2018?
First of all, i'm looking foward getting again a Top 5 on the World Tour, secondly capture some epic images and footage, I can't wait to edit!
– How do you see kitesurfing evolve in 10 years?
I must say that I am positive seeing how good it is going in the industry, especially on the competition side, Global Kitesports Association (GKA) is making an awesome job bringing us a solid tour. We all know that kitesurfing is still a young discipline, but I believe we can bring to the next level such as Surfing.
– Anything you want to add?
Send it!