RRD welcomes Basile Jacquin to the International windsurfing team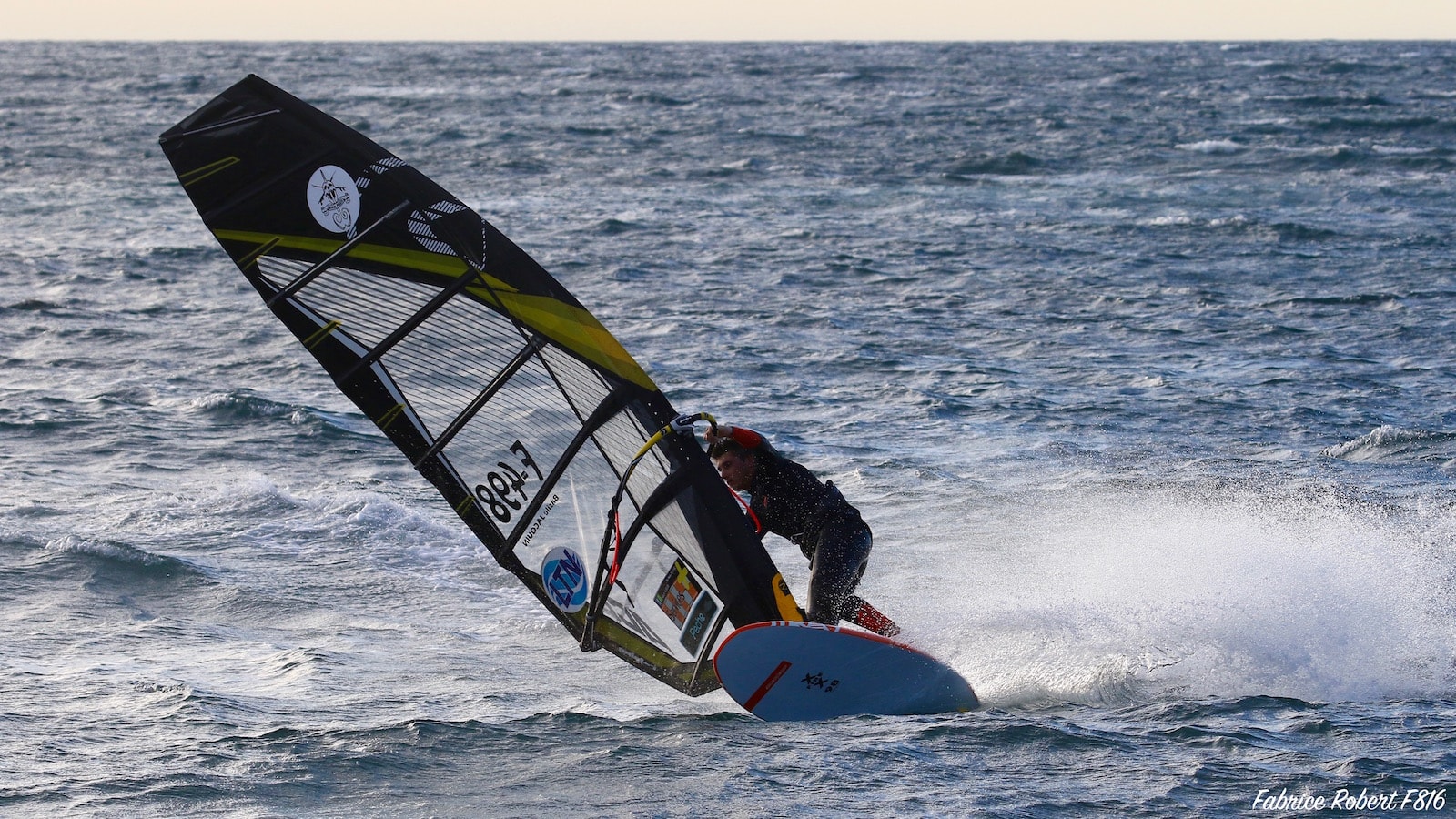 – Hi Basile. Please introduce yourself.
I'm from New Caledonia and I'm 19 years old. I started windsurfing with my father in my club ACPV in New Caledonia when I was 7 years old. When I started I had a lot of fun doing freestyle but then in 2013 I switched to slalom.
– Your height and weight?
I'm 1,86 m and 89 kg.
– Do you have a nickname?
Some of my friends call me « big boy » as I always use bigger sails.
– Tell us something about your past windsurfing season. What were your best results?
Last year I first compete in the PWA and has been without doubts my best season ever as I managed to be IFCA and PWA Youth World Champion. Costa Brava was good for me as I made 3 consecutive finals and always placed TOP 5 (2nd, 4th and 5th). I got my best result in my home spot at the Airwaves Nouméa Dream Cup where I placed 16th overall and made a winner final where I ended in 4th position!
– What about your 2018 schedule, what are your plans and goals?
My plans is to improve my results and getting used to my new equipment. I will also work to improve my skills and experience in competitions. Last year it has been a big change as I moved to Europe. I also had to get used to sail with a wetsuit on! I did some mistakes and now I feel like I've learned a lot…
– Slalom or foil?
At the moment I didn't make more than 20 foil sessions, for this reason I have a better feeling in slalom. But I can't wait to start racing with the hydrofoil.
– Only slalom and foil or do you practice also other disciplines?
I practice everything. In New Caledonia I used to freestyle a lot, now in France the condition are really good for wave sailing so I spend time with the wave board.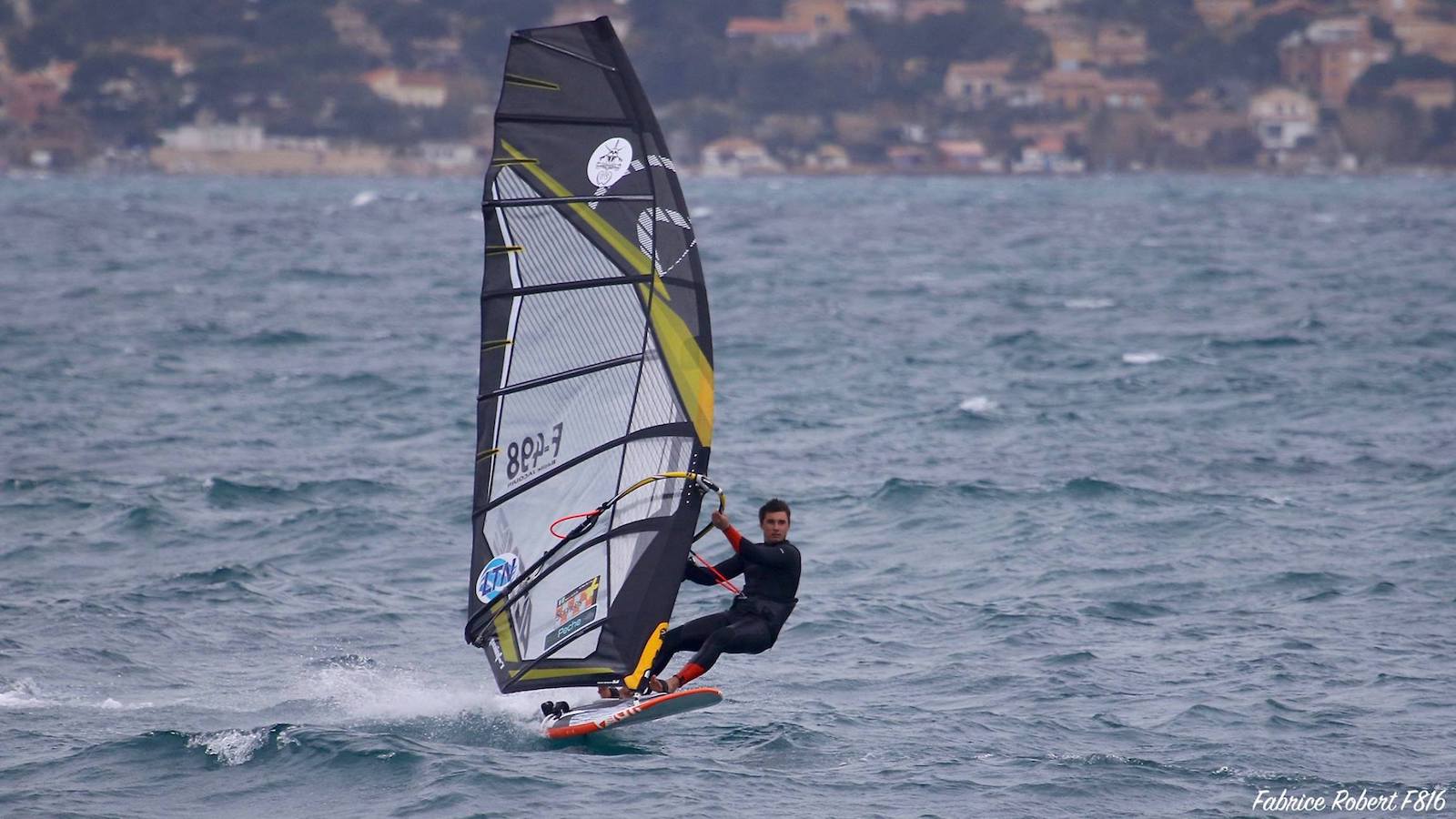 – How do you feel slalom and foil will mix together in the next future? What kind of changes will you guys have competing both for the overall slalom and foil? Will this influence your training habits? Do you think foil will replace light wind slalom?
In my opinion slalom and foil can combine well together. Frequently we find light or gusty wind which is impossible for slalom but we can show a nice action with the foil. I haven't yet a special training program for the foil discipline. It's super important to be fast, tactical and have a good agility. So I think that playing between slalom, freestyle and wave it's a kind of good preparation. As I told you I need to foil more to understand if I really need a special physical training. I don't think foil can replace slalom because even in light wind slalom looks really spectacular, probably more than foil (but this is only my personal point of view).
– Why RRD?
This year I could choose between different board brands. I'm young and having the opportunity to ride with the World Champion board is kind of a dream. I think that the RRD team is really complete with experienced guys like Antoine and Arnon as well as young guys willing to learn and motivated to reach the top guys level.
– What do you like most about windsurfing?
I like the spirit of this sport, most of the riders are friends with me and I love to travel around the world all year long with them.
– What about your homespot, where are you based and where did you train normally?
My home spot is ACPV. I train here since the beginning and love it. But since one year I moved to France and live in Hyeres. Almanarre is a perfect spot to train as we have every kind of condition. So I consider Almanarre as my second home spot.
– How much are you busy with your studies and how do you mix it with your professional windurfing career? 
I have a special schedule with my university, I can train and make all the event I need to do, but at the same time I need to work more to get graduated. It's perfect as I can mix my professional windsurf career and my studies, so it's definitely not a big problem; I just need to work on it.
– If you were not a professional windsurfer what would you have been?
I would have probably spent more time at school… ahaha!
– Describe yourself with 1 word?
Motivated.