Palinuro is the name of the helmsman of Aeneas, a mitholgical character from Homers' Iliad, also a famous cape in the Tyrrenean Sea in the south of Italy.
Developed around the concept of exploring and learning how to stand on a SUP board, these 2 spectacular shapes are bringing a whole new perspective to watersports into life. They are simply bicycles for water. You can ride them anywhere from lakes to waves and experience an extra-ordinary feeling of freedom, safety and glide. The specific multiple concave hull helps these relatively short and wide boards to keep tracking and require minimum effort to move forward while keeping on going straight.
Experiencing them on waves is a thrill of its own.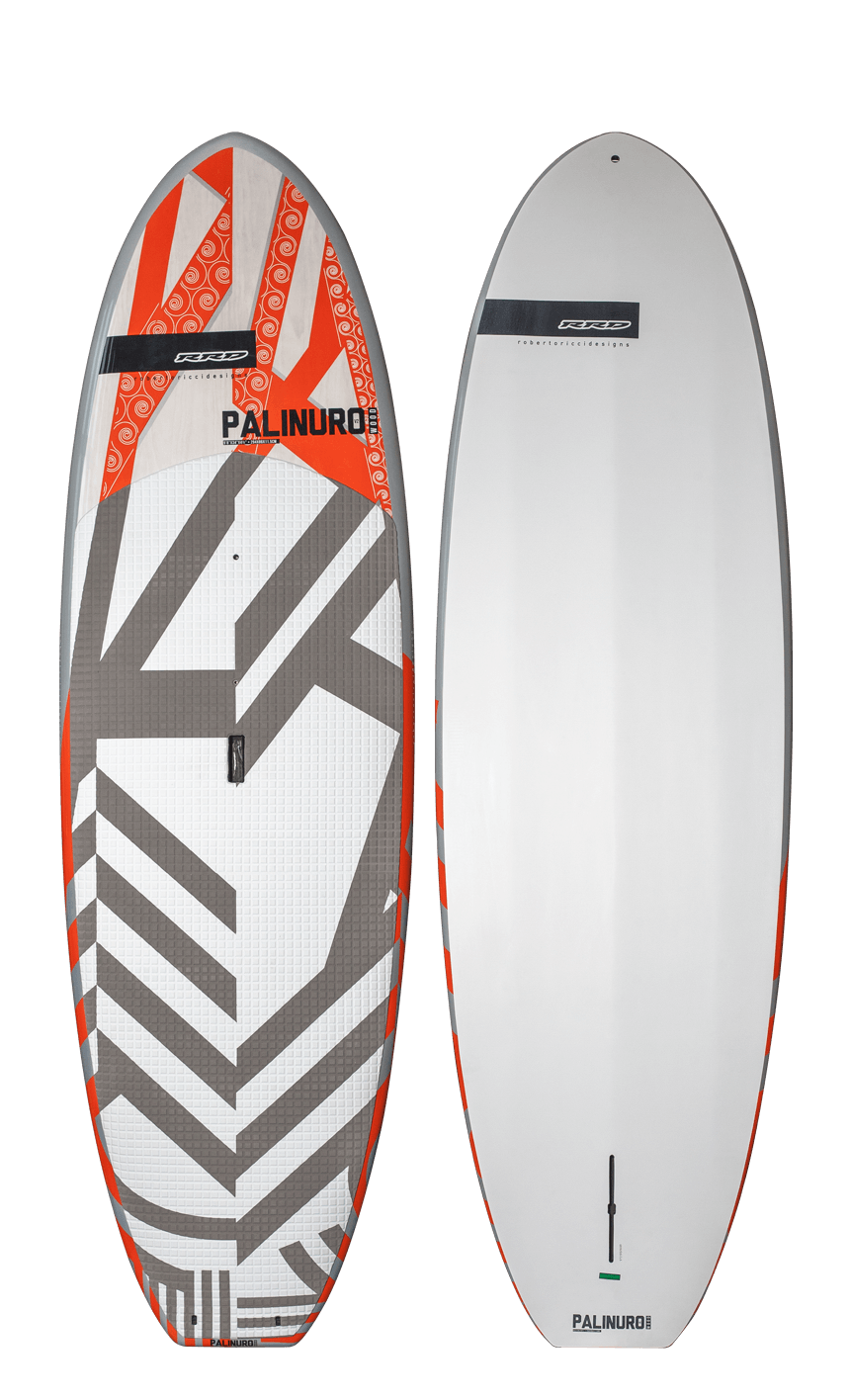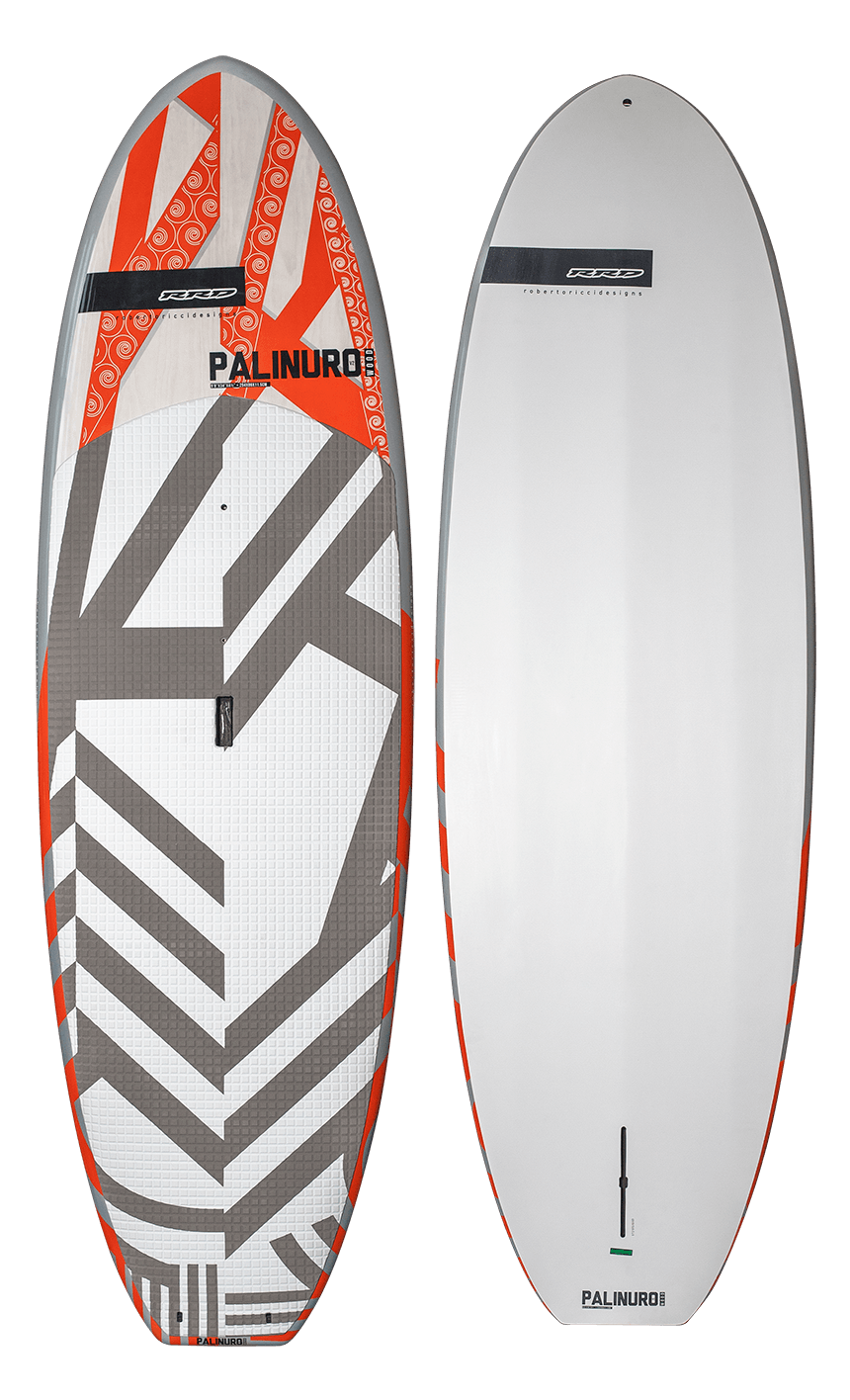 | | | | | | |
| --- | --- | --- | --- | --- | --- |
| PALINURO V2 | SIZE (inch.) | FINS | VOLUME (LTS) | WEIGHT (kg) ±6% | ART. CODE |
| 9′ 8″ WOOD | 9'8″ X 34″ X 41/2″ | 1 X 9'5″ DOLPHIN FIN US | 195 | 13,9 | 21PA98W |
| 10'4″ WOOD | 10'4″ X 341/2″ X 43/4″ | 1 X 9'5″ DOLPHIN FIN US | 220 | 14,6 | 21PA104W |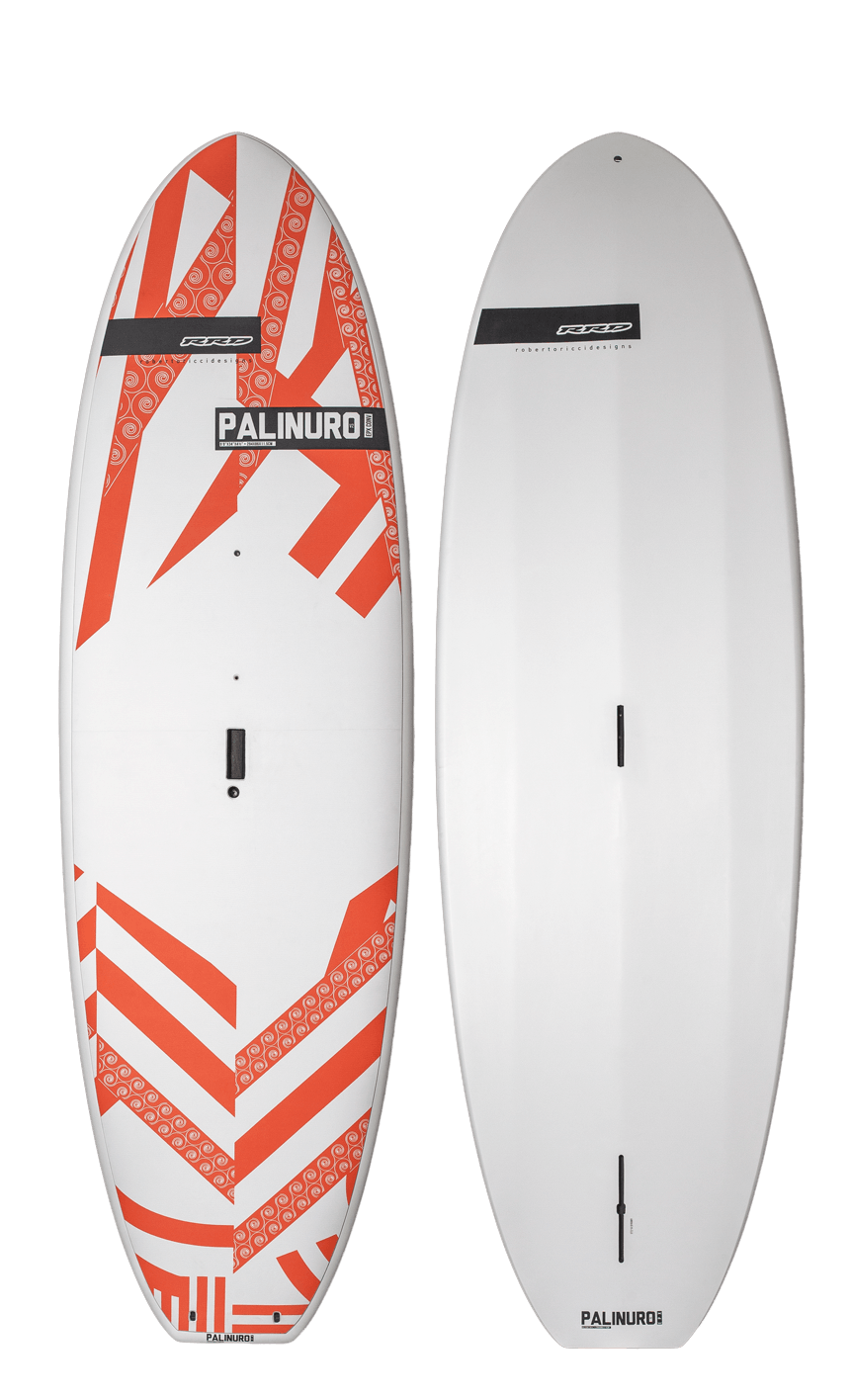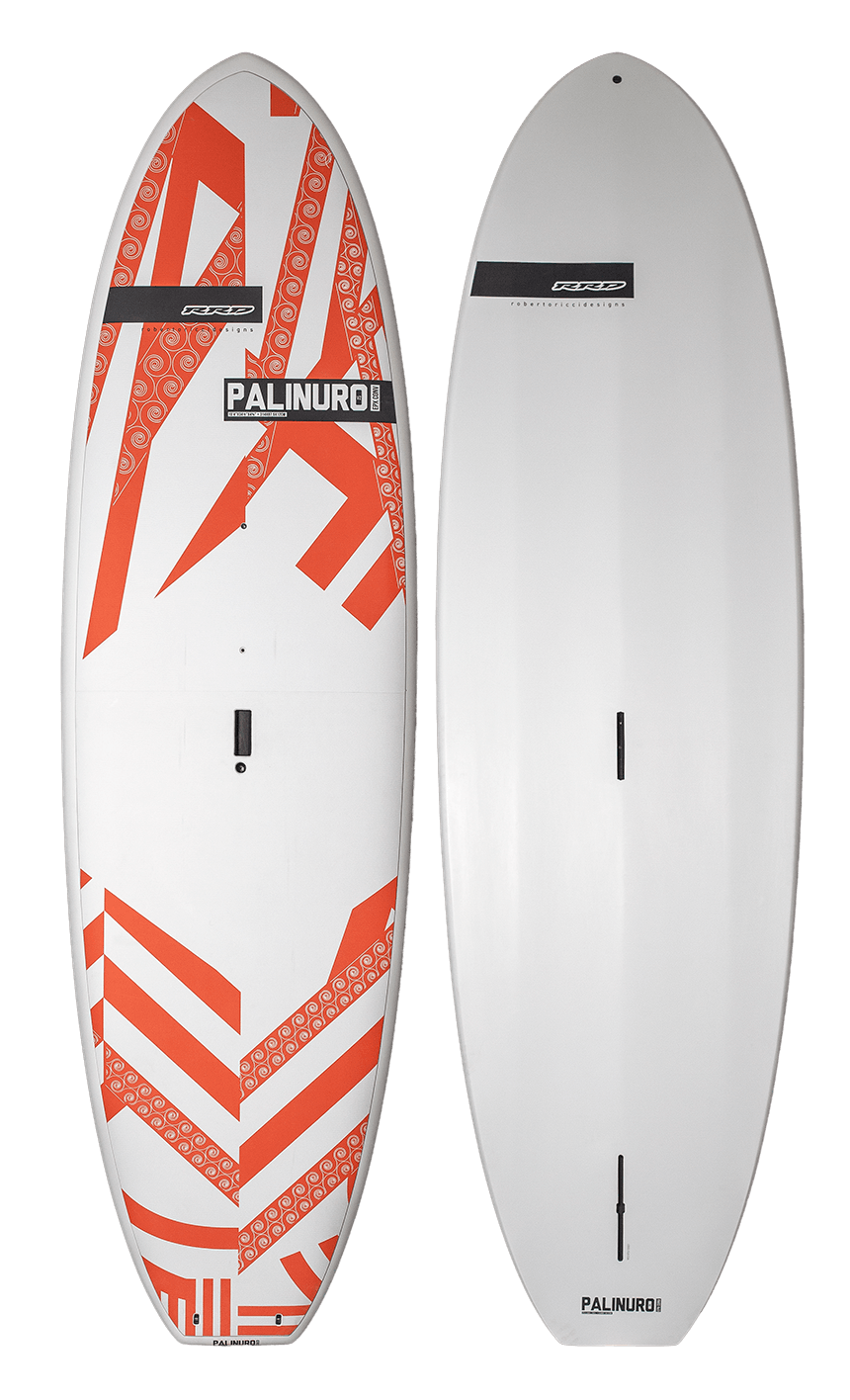 | | | | | | |
| --- | --- | --- | --- | --- | --- |
| PALINURO V2 | SIZE (inch.) | FINS | VOLUME (LTS) | WEIGHT (kg) ±6% | ART. CODE |
| 9′ 8″ EPX | 9'8″ X 34″ X 41/2″ | 1 X 9'5″ DOLPHIN FIN US | 195 | 13,9 | 21PA98X |
| 10'4″ EPX | 10'4″ X 341/2″ X43/4″ | 1 X 9'5″ DOLPHIN FIN US | 220 | 15 | 21PA104X |
| 9′ 8″ EPX CONV | 9'8″ X 34″ X 41/2″ | 1 X 9'5″ DOLPHIN FIN US+1 X 34 CENTER FIN PB | 195 | 14,1 | 21PA98XC |
| 10'4″ EPX CONV | 10'4″ X 341/2″ X43/4″ | 1 X 9'5″ DOLPHIN FIN US+1 X 34 CENTER FIN PB | 220 | 15,2 | 21PA104XC |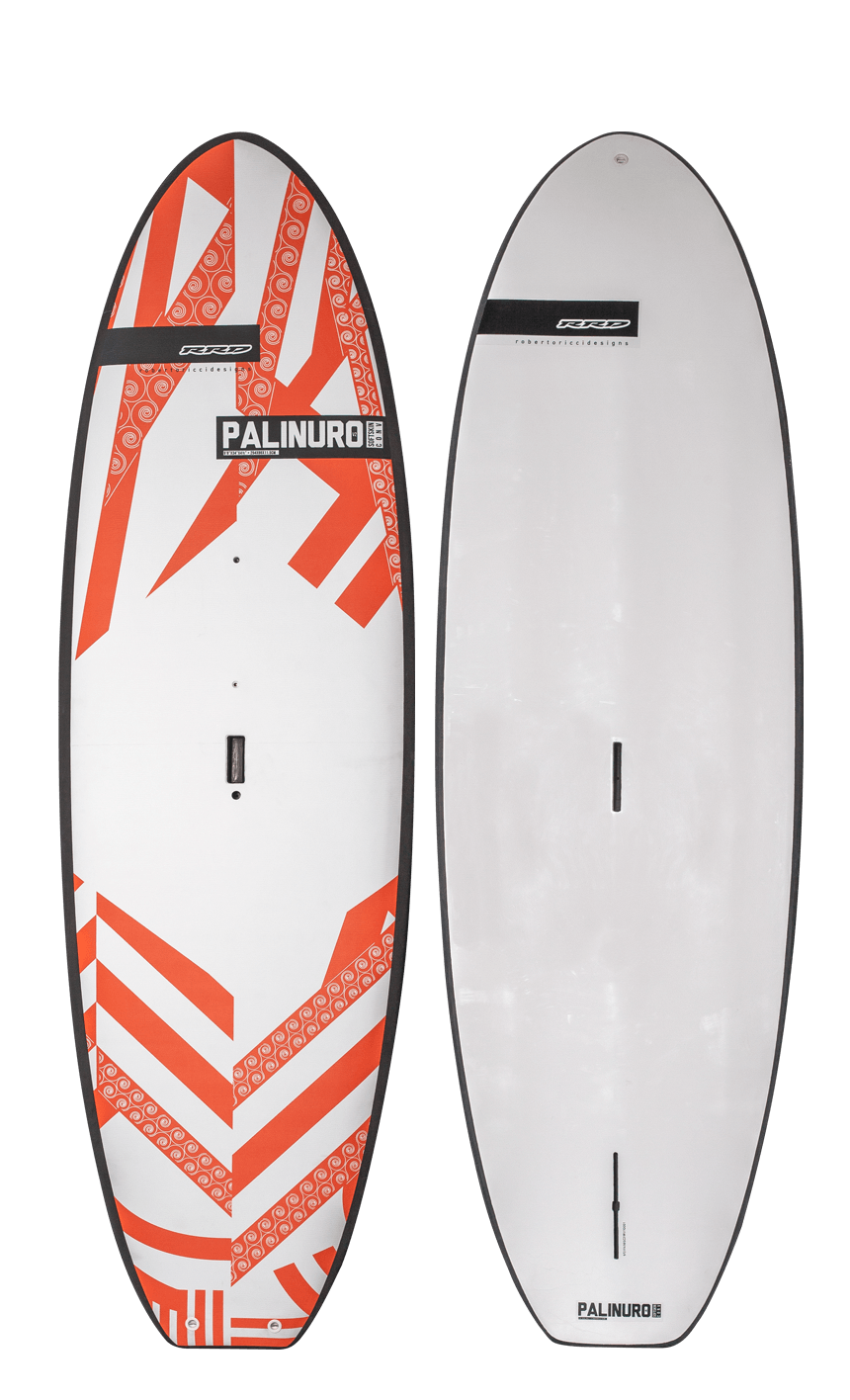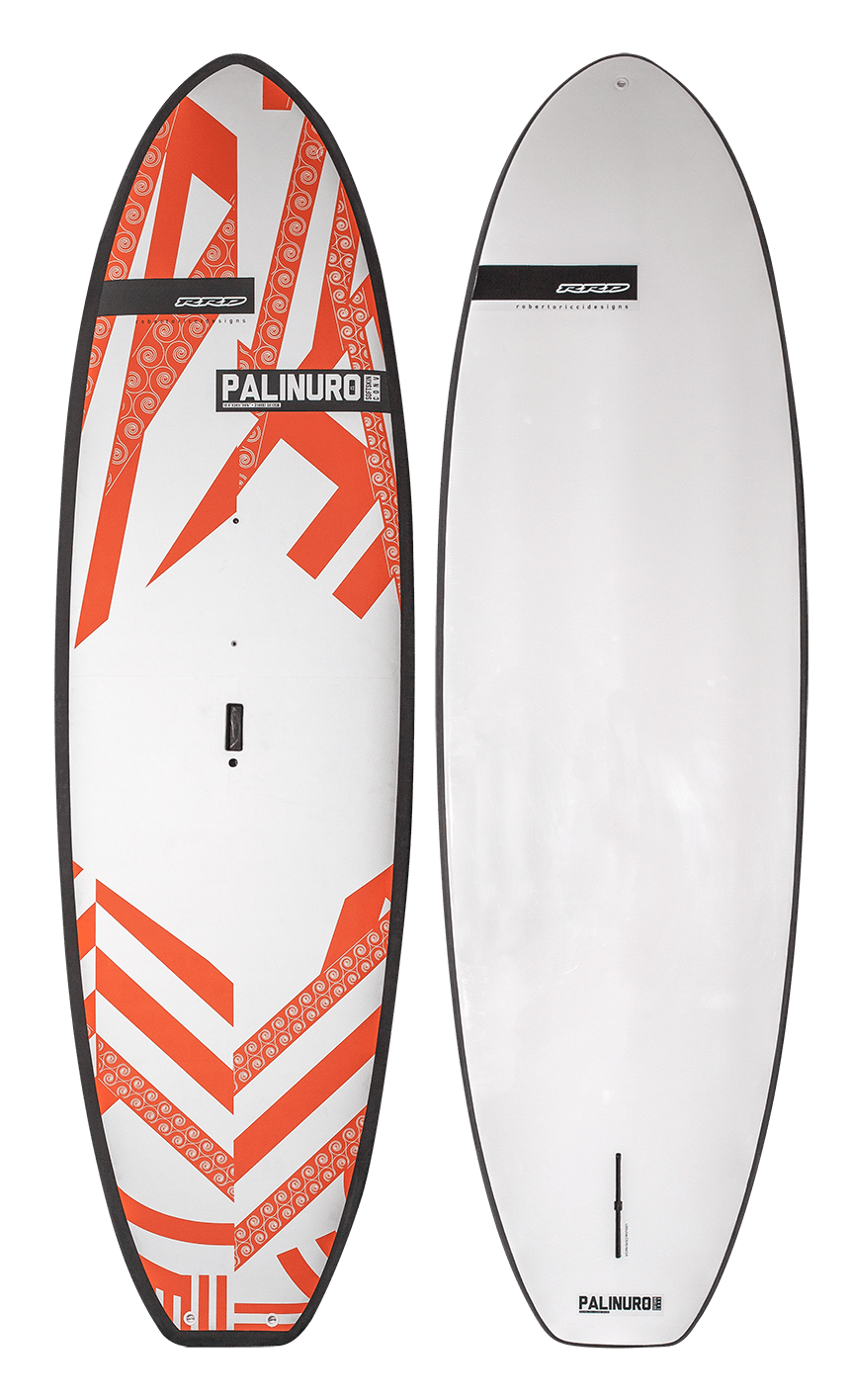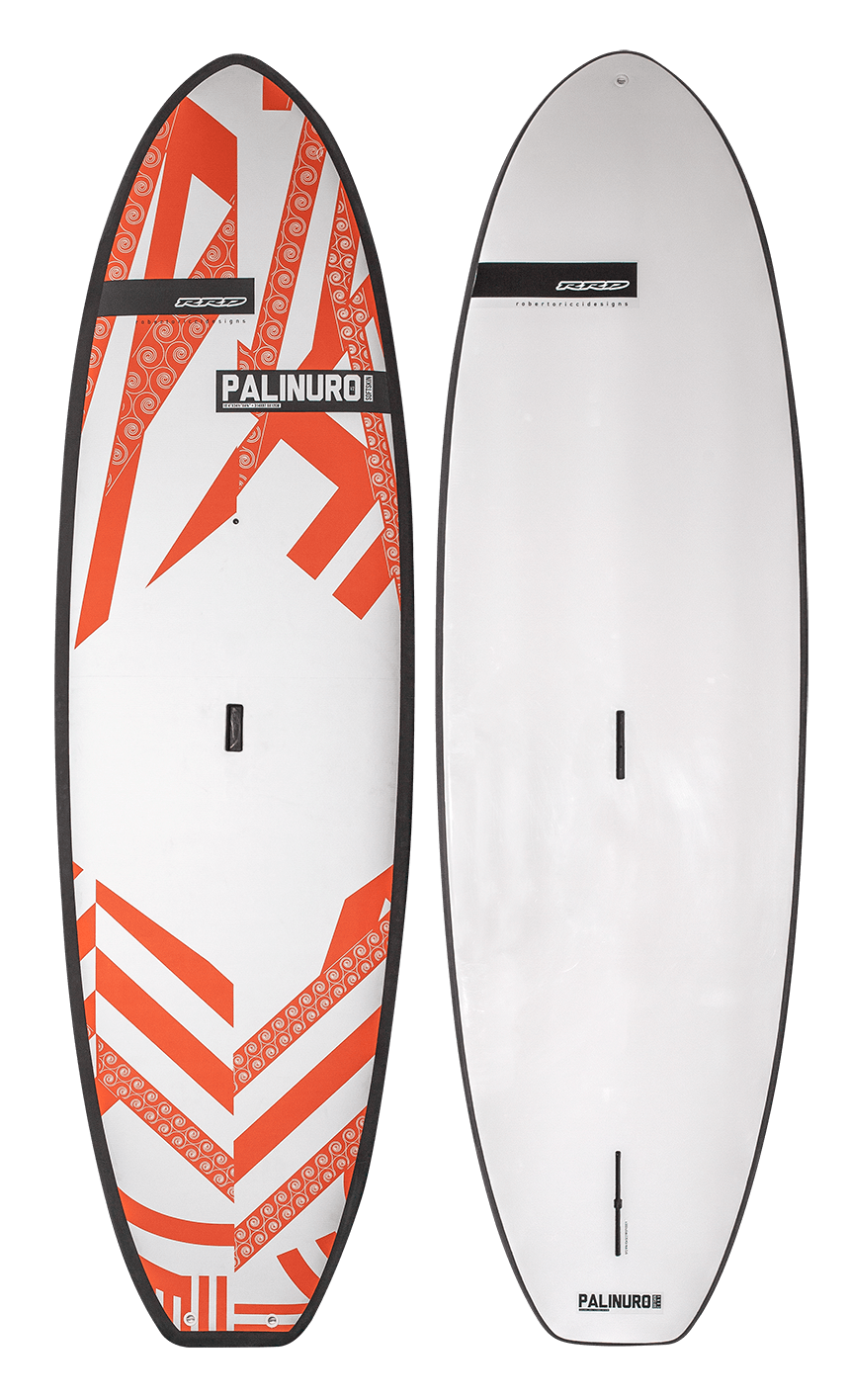 | | | | | | |
| --- | --- | --- | --- | --- | --- |
| PALINURO V2 | SIZE (inch.) | FINS | VOLUME (LTS) | WEIGHT (kg) ±6% | ART. CODE |
| 9′ 8″ SOFTSKIN | 9'8″ X 34″ X 41/2″ | 1 X 9'5″ DOLPHIN FIN US | 195 | 14 | 21PA98S |
| 10'4″ SOFTSKIN | 10'4″ X 341/2″ X43/4″ | 1 X 9'5″ DOLPHIN FIN US | 220 | 15 | 21PA104S |
| 9′ 8″ SOFTSKIN CONV | 9'8″ X 34″ X 41/2″ | 1 X 9'5″ DOLPHIN FIN US+1 X 34 CENTER FIN PB | 195 | 14,2 | 21PA98SC |
| 10'4″ SOFTSKIN CONV | 10'4″ X 341/2″ X43/4″ | 1 X 9'5″ DOLPHIN FIN US+1 X 34 CENTER FIN PB | 220 | 15,2 | 21PA104SC |