Can you imagine being able to go as fast on an inflatable board as you can on a full carbon board? This is what the AIRACE shapes do. Stable, practical and furiously fast! The special narrow nose and straight outline design, a 6" profile thickness and a super flat scoop rocker line makes the perfect recipe for a great competitive board to be used for flat water races and pure pleasure fast rides. Now available into 6 different sizes! Built with a new SDB "Sandwich Dyneema Belt" on bottom and TPB "Thermo Plastic Belt" on the deck that wraps the whole contour of the board from the deck to the bottom as a stringer, the board becomes about 50% stiffer than any conventional inflatable board. Thanks to the Edge PVC Soft Rail, positioned under the board tail, water flows away fast and clean without turbulences.
Sandwich Dyneema belt
Superlight PVC dropstitch
70% Double skin construction
Thermo Plastic Belt
NEW Soft PVC sharp rail edge on the tail drastically improves grip and glide!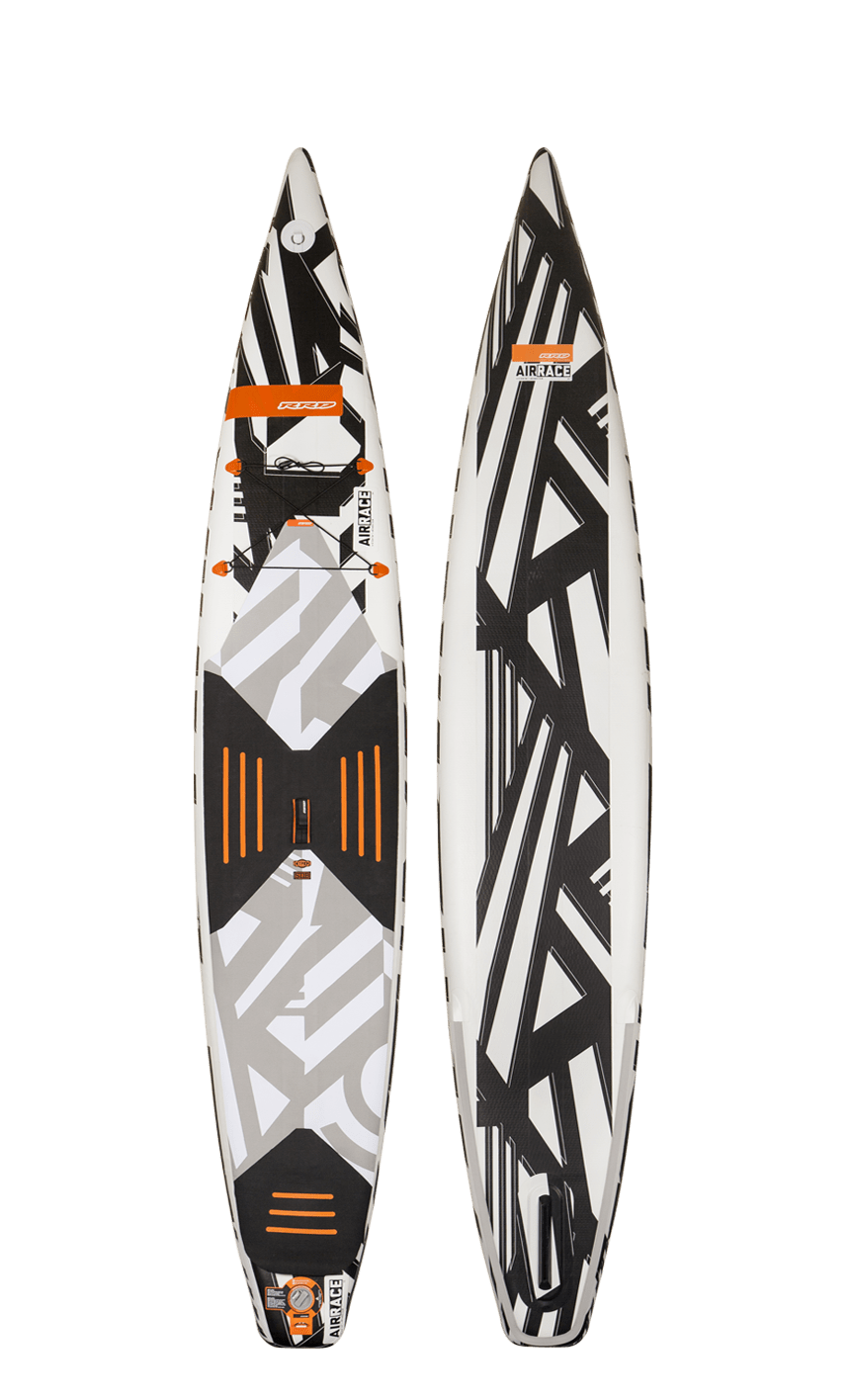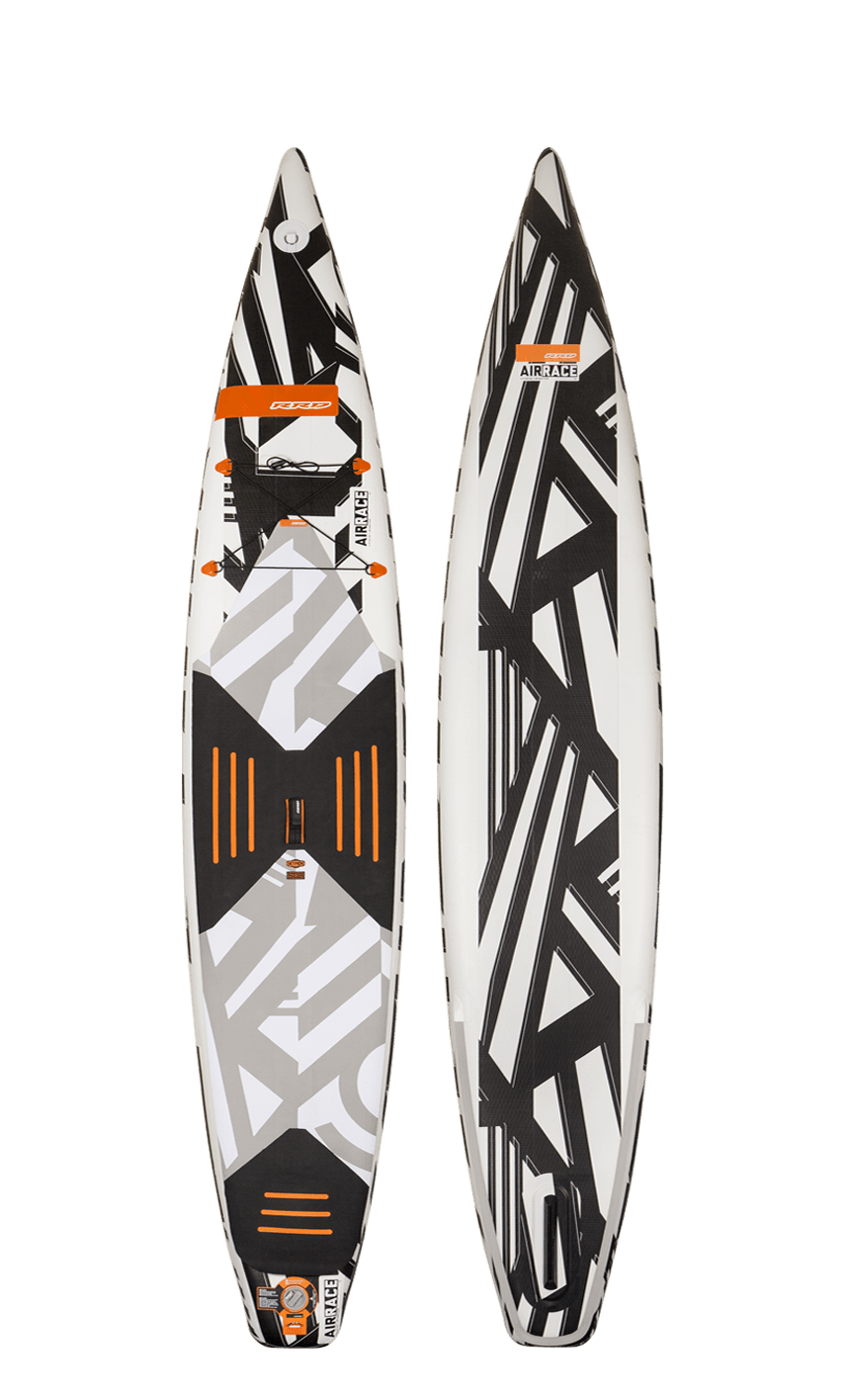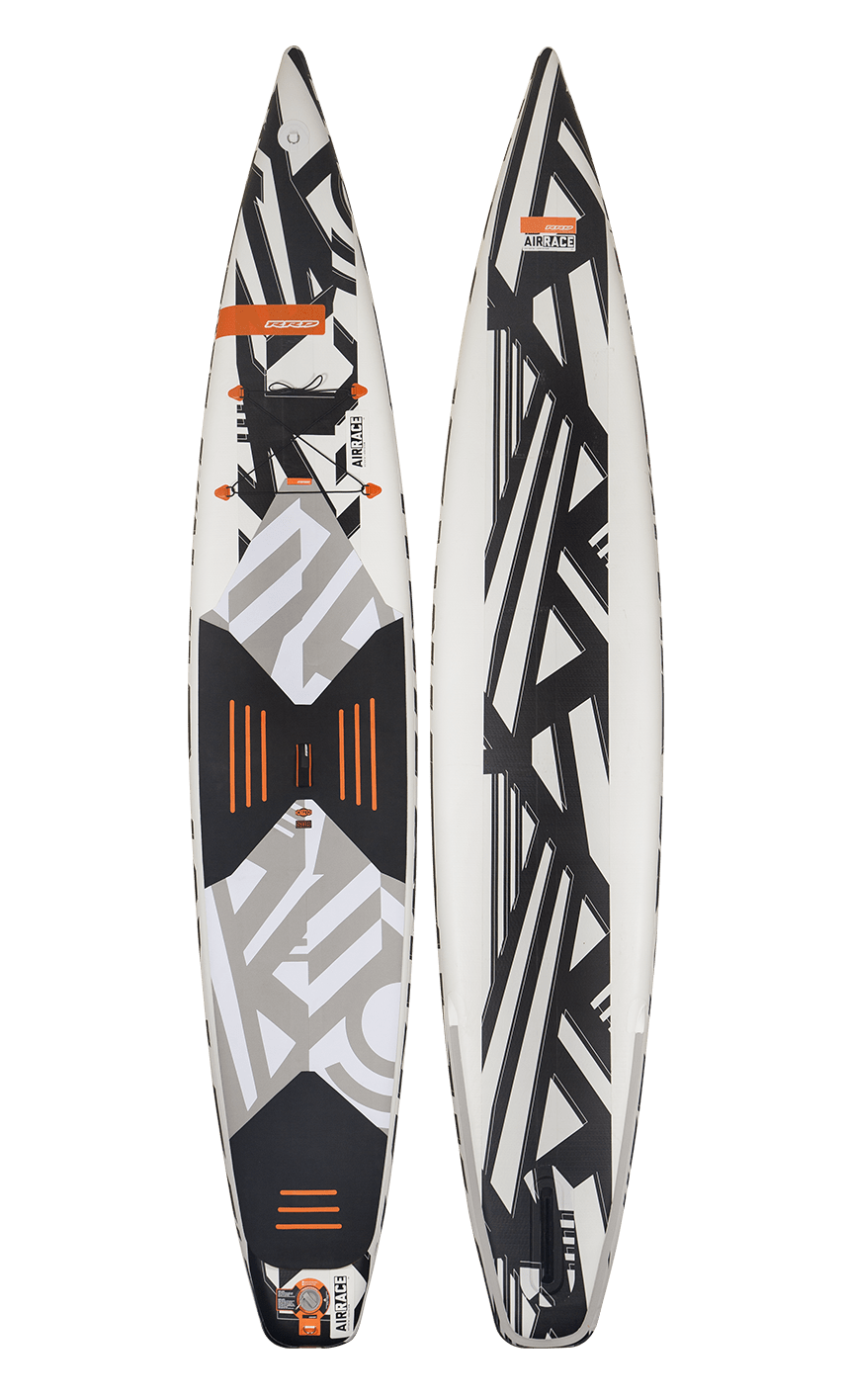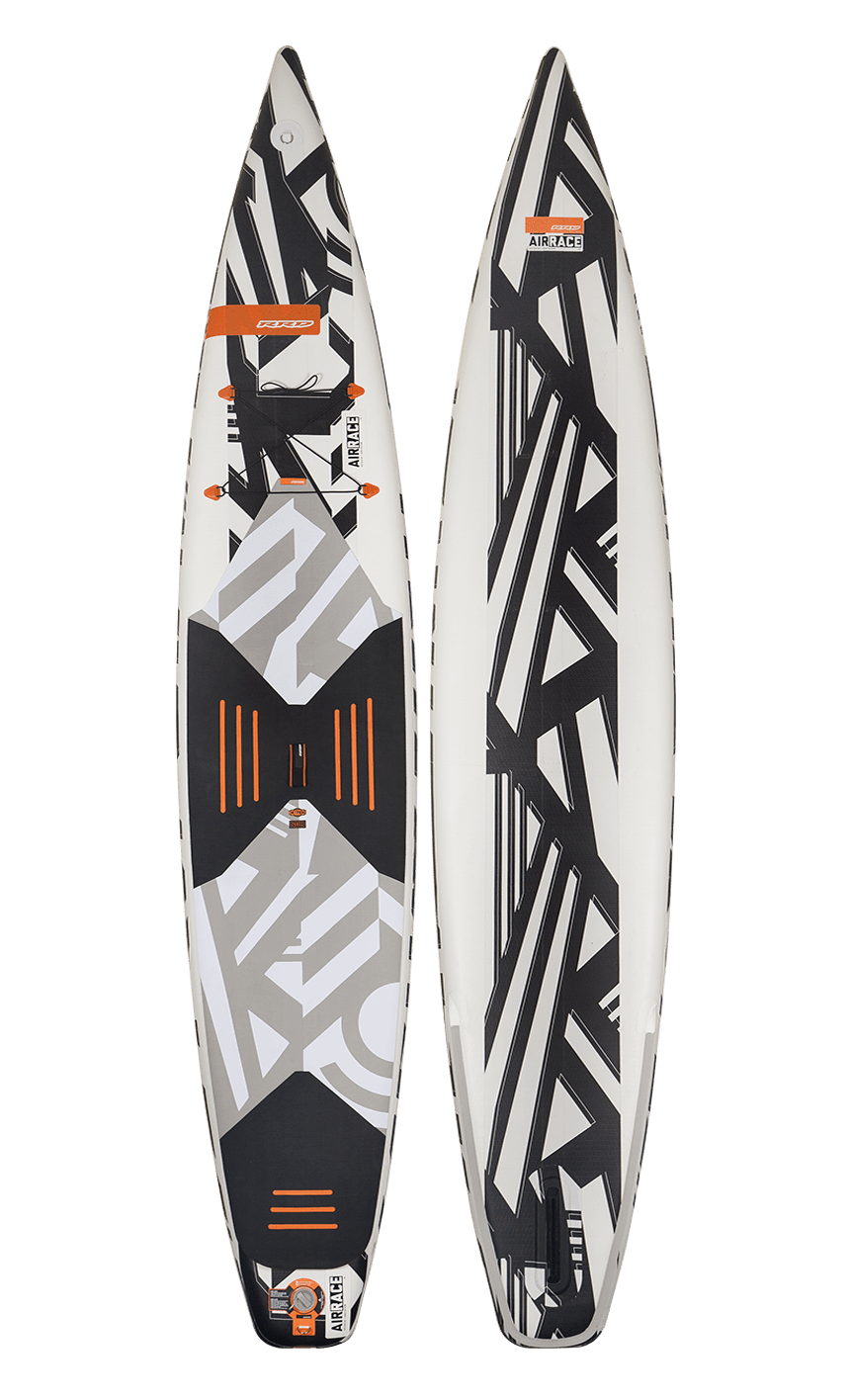 | AIRRACE V4 | VOLUME (LTS) | SIZE (INCH.) | FINS | ARTICLE CODE |
| --- | --- | --- | --- | --- |
| 10'6″ X 25″ | 230 | 10'6″ X 25″ X 6″ | 1XSINGLE FIN US | 23AR106 |
| 12'6″ X 29″ | 288 | 12'6″ X 29″ X 6″ | 1XSINGLE FIN US | 23AR12629 |
| 12'6″ X 26″ | 270 | 12'6″ X 26″ X 6″ | 1XSINGLE FIN US | 23AR12626 |
| 14″ X 29″ | 315 | 14′ X 29″ X 6″ | 1XSINGLE FIN US | 23AR1429 |
| 14″ X 26″ | 300 | 14′ X 26″ X 6″ | 1XSINGLE FIN US | 23AR1426 |