NEW for year 22 we have unified the complete range of RRD rig components. Now the customer can quickly and easily find his/her perfect accessory with our clearly categorised program offering something for everyone.
DYNAMIC PRO (BLACK) – The ultimate in performance. 100% carbon, no expense spared, for the rider that is not willing to make any compromises
DYNAMIC (ORANGE) – Ultimate durability. Pro level T9 Alloy:  the optimum blend of durability/performance.
AVANT (BLUE) – Price orientated performance. T8 Alloy coupled with a stainless steel base. The definitive balance of price and performance.
TESTED WORLD WIDE. Thanks to our unique multi year cycle we have been able to develop our rig components over a number of years, ensuring hundred of hours of real water testing. From the huge 'El Nino' waves of Hawaii, to the extreme winds of Canaries, to the harsh brutality of Cape Town. Our teams riders have pushed above and beyond the norm.
Our range of extensions is clear and concise offering the perfect solution for everyone.
Euro Pin compatibility – Every extension and mast foot is designed to fit the industry standard "Euro Pin".
Quick release button – Our base unit features a large quick release button for ease of use and also security on the water.
Pulley/cleat system – Our pulley/cleat system is simple, but highly effective. No gimmicks, just making rigging reliable, quick and easy.
2 sizes – Each model is available in 2 sizes. Our small version extends to 34cm (35cm in the Avant model) making it fit 100% of our sails when coupled with the correct mast.
SDM/RDM – All models and all sizes available in both SDM and RDM.
100% 3K pregreg carbon. No expense spared to make the lightest and highest performance extension on the market. A CNC Alloy base unit keeps the weight to an absolute minimum whilst guaranteeing a consistent manufacturing level
| RDM | ART. CODE |
| --- | --- |
| 34 cm | 22DP34R |
| 46 cm | 22DP46R |
| SDM | ART. CODE |
| 34 cm | 22DP34S |
| 46 cm | 22DP46S |
Pro level T9 Alloy makes for incredible strength to weight levels. The same CNC Alloy base unit as the Dynamic Pro makes this extension both durable and light.
| RDM | ART. CODE |
| --- | --- |
| 34 cm | 22D34R |
| 46 cm | 22D46R |
| SDM | ART. CODE |
| 34 cm | 22D34S |
| 46 cm | 22D46S |
T8 Alloy coupled with a stainless steel base, makes the Avant Extension built for abuse.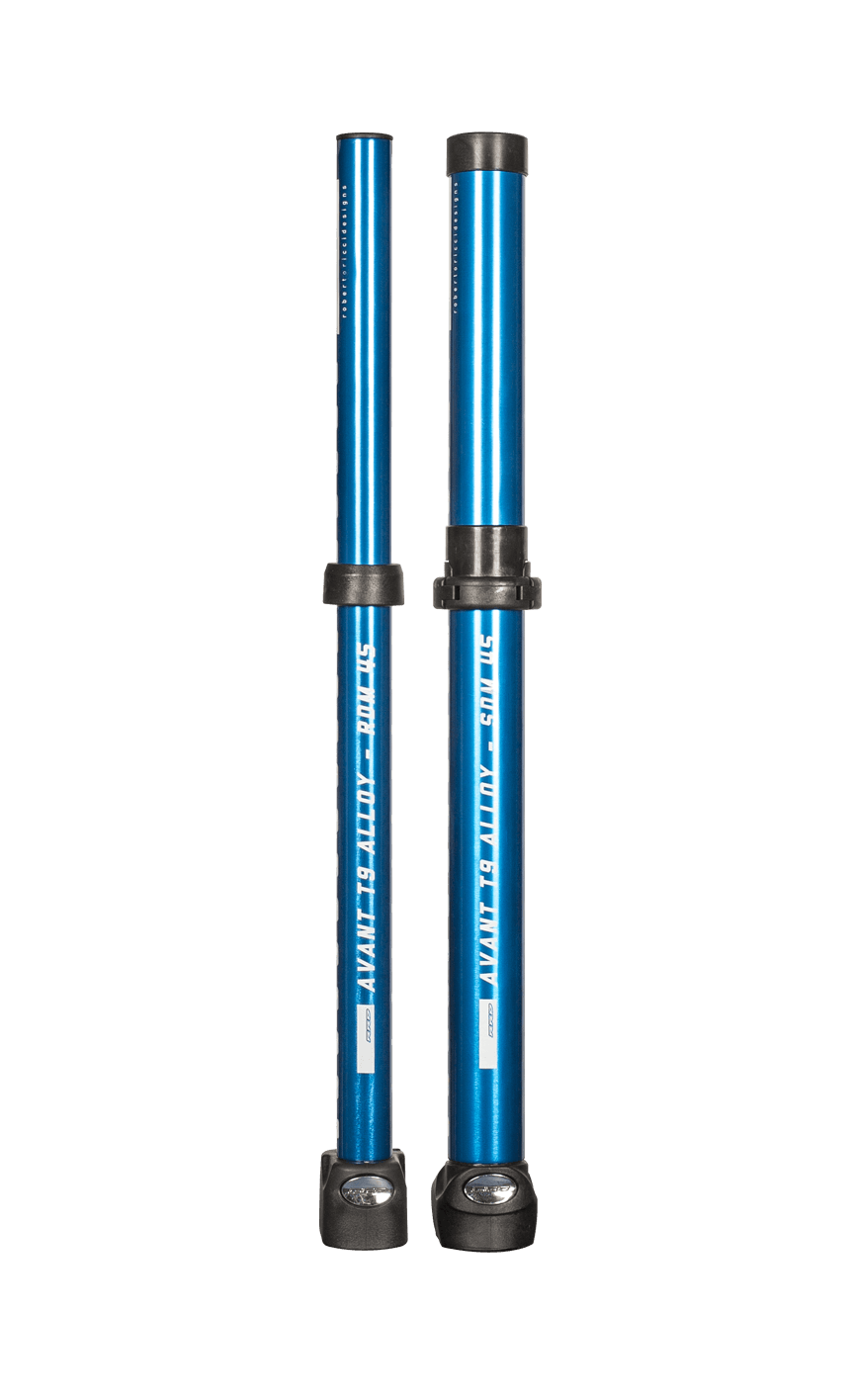 | RDM | ART. CODE |
| --- | --- |
| 35 cm | 22A35R |
| 45 cm | 22A45R |
| SDM | ART. CODE |
| 35 cm | 22A35S |
| 45 cm | 22A45S |